How To Get More Value From Your Food Delivery Service
How to read the HeatMap to improve your business
In the Admin area of our online ordering system you get a HeatMap of your delivery business. Use it to gain insightful information about how to optimize your business. The map appears as follows: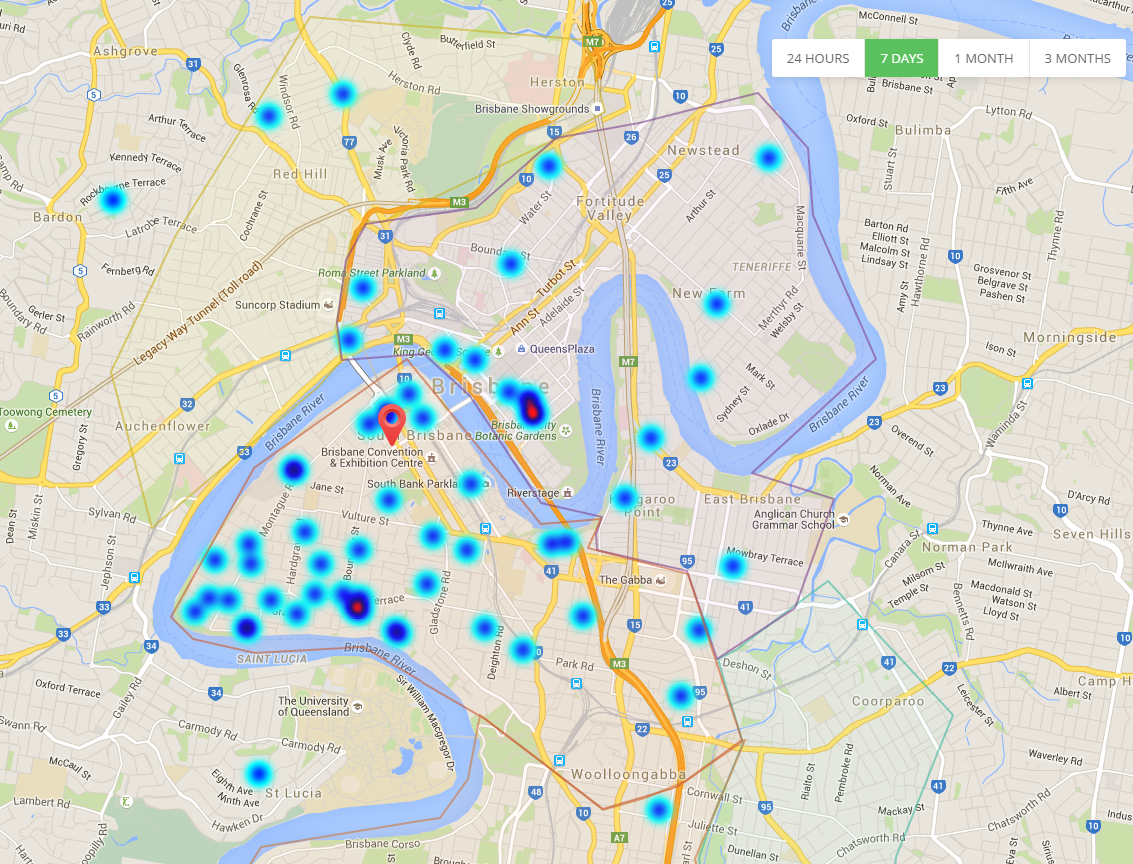 Examine your present delivery zones. It may not come as a surprise that some regions are busier than others. However, consider the areas that are less busy and consider what you may do to attract additional customers. What other business are in that area?, Who are those people? and how can you get their business?
Companies, office buildings: make sure they know about your lunch offer. You can spread some restaurant flyers or target them very effectively with Facebook ads.
People, apartments/houses: why aren't they your customers? If it's a brand awareness issue you can again turn to some online and offline advertising. Maybe it's the competition. why aren't they your customers? If it's a brand awareness issue you can again turn to some online and offline advertising. Find out where and why these people are dining. You'll discover what has to be improved, whether it's your offering (menu or pricing), quality, delivery time, loyalty program, or anything else.
Now examine the areas outside your delivery zones. Does any neighborhood warrant your time and attention? Take a look at the orders you've accepted for delivery outside of your typical delivery area. Were those just random orders?, or do they indicate that there may be demand?
Expand your food delivery area
By extending the delivery zones, you have the opportunity to attract more customers who order online. But be careful not to overextend yourself. Be attentive! Your delivery areas should allow you to deliver food typically less than 45 minutes after receiving an order, and no later than 20 minutes from the time the food is declared ready.
Deliveries to remote locations do not generate significantly more business. Additionally, they could result in consumer dissatisfaction and refunds due to food getting cold, riders arriving late, increased minimum order values, or higher delivery fees. Also, is it worth the risk that a rider be delayed in traffic on the opposite side of the city for hours? Consider all of these factors before deciding how far is too far.
Insourcing vs. outsourcing food delivery
Your ability to expand your distribution locations may be limited by the delivery resources you now have at your disposal. Consider outsourcing the food delivery if this is the case. Outsourcing takes off your shoulders all the issues related to vehicles and delivery staff.
Depending on how big your fleet is, it might be a very economical option. Of course, not everything can be boiled down to expenses. Your reputation is at risk. Therefore, you would require a capable partner who can complete the task without compromising the level of quality.
Look into this possibility, weigh the advantages and disadvantages, and choose what suits you the best.
Turn your riders into promoters of your online food delivery service
Since you offer food delivery anyway, why not make the most of all the opportunities?
One popular strategy is to advertise by branding your mopeds and cars. Thus, while your vehicles are at work, people may well see your website and cuisine.
A more creative way is to use you riders for restaurant flyer distribution as well. Consider this: while making deliveries, they have access to a large number of buildings. Why not take a moment to distribute some flyers as well? Incentivize them. Share the success with the team and they will be motivated to do it.
One way to keep track of their promotional activity is to create coupon-based promo deals with an individual coupon code for each rider that was turned into a promoter. Take a look at the below for step-by-step instructions on how you do this using our online ordering system.