WordPress Restaurant Reservation Plugin
Start taking restaurant reservations directly from your WordPress site with zero costs
Free restaurant reservation widget for WordPress
Start taking table reservations via your WordPress website within minutes!
Simply create a restaurant profile and you have full control of customer booking details, from the size of the party to how long the table will remain reserved.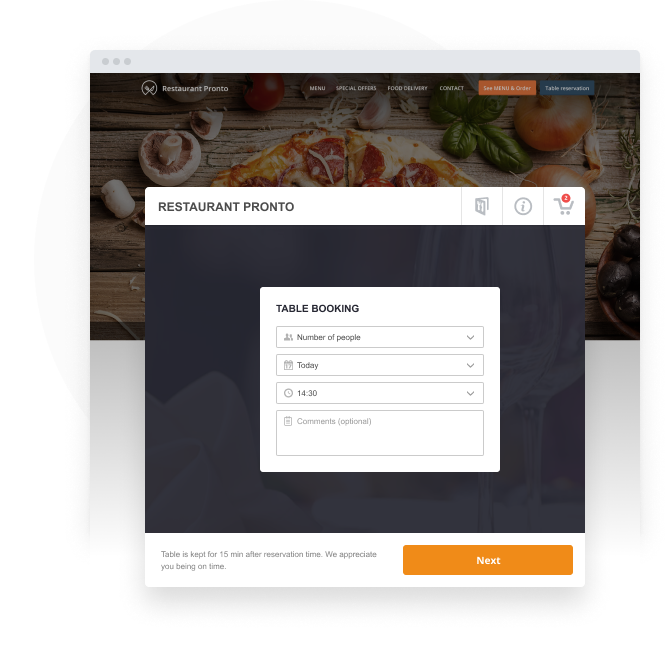 How the WordPress restaurant reservation plugin works
To start taking online bookings, you simply need to add the "Table Reservation" button to your website.
This will open up the reservations widget over your page, with a clean and intuitive user interface.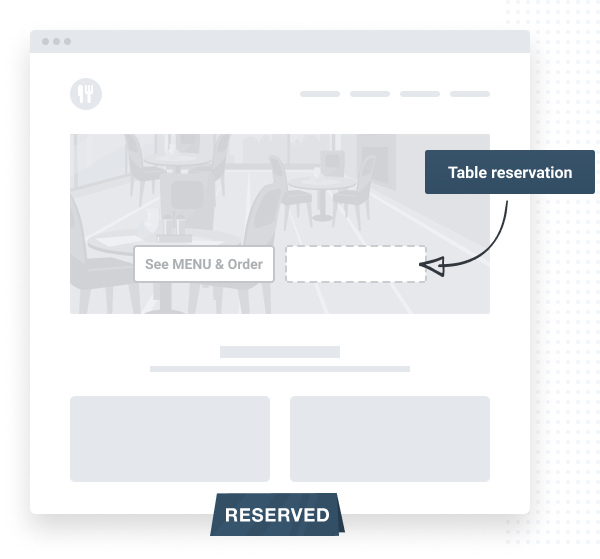 Order ahead feature for reservations
Use the WordPress restaurant reservation plugin to allow clients to book their table, as well as their meals.
This means you'll have more tables open to get more business, since diners don't have to wait for their meals in-house.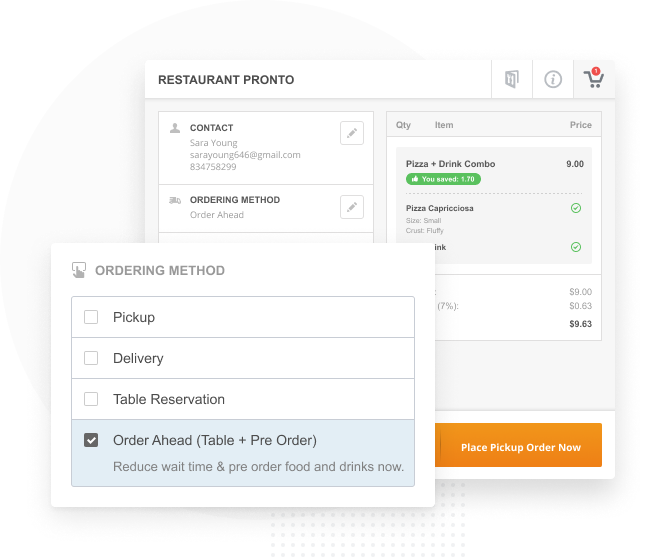 Confirm reservations on the spot, from your own device
Whenever your customers book a table via this WordPress booking plugin, you'll get notified instantly via our free app, compatible with iOS/Android smartphones & tablets.
A tap is all it takes to instantly review & accept reservations and food orders.