Sell faster, sell easier, sell to more restaurants
Our freemium model allows faster on-boarding of hesitant restaurants with minimum sales effort
Make more money, keep more money
Sell your value added services first while adding more value with our free plan at no cost for you.
Less losing, more winning
Online ordering is one great way to keep restaurants closer by covering their basic need of more sales.
While sales keep increasing, so does the budget and interest for buying more from you.
Earn more and more, month by month
Build a steady recurring revenue line from the progressive monthly margins and commissions we reward you on top of the mark-up you earn from your own value added services.
Build something that lasts
Build a business, a brand and a name for yourself with the white-labeling plan we provide built-in by default.
Unlike other producers, we understand that any marketing effort you do, you should do it for yourself and you need pointing to your brand.
With our branding capabilities, no one else can "take a free ride" on your marketing or sales efforts.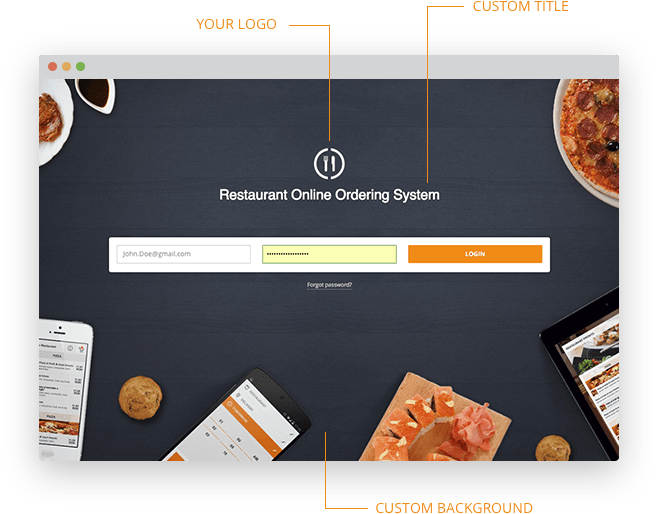 You're in charge. Always.
When it comes to partners interacting with their enrolled restaurants we take a back seat and let the partner shine.
With our collaboration enabled platform you may provide full managed services to the enrolled member restaurants thus allowing meaningful actions to happen on the fly with optimal impact for sales and ordering flows, in full transparency for all parties involved.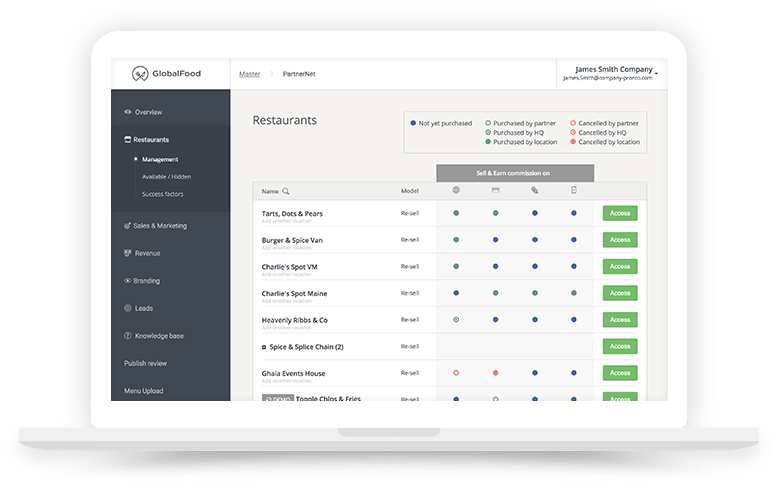 Multi-location dashboard
Are you hunting white elephants? If you want to get big deals and big projects we've got your back.
The multi-location dashboard is exactly the type of centralised administration those large groups are looking for.