Free GrubHub Alternative
For Restaurants
Free online orders directly on your website and Facebook page
Tired of paying GrubHub fees?
Taking online orders through a food ordering portal like GrubHub puts a significant pressure on the profitability of each order.
GrubHub charges a fee per each order placed through their website and apps. And while the rates are not disclosed, Quartz[1] has found out that the average commission is 13.5%.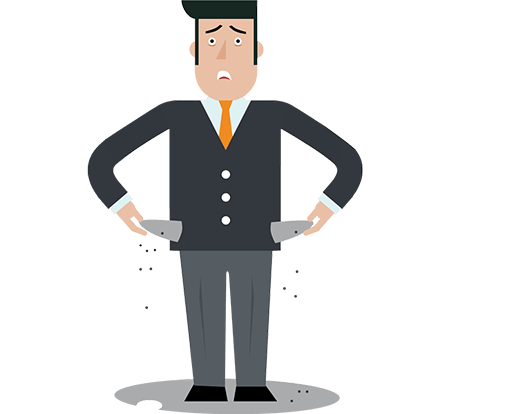 Free GrubHub alternative
As an alternative to GrubHub, GloriaFood enables you to receive unlimited online orders from your website and Facebook page. And it's all completely free of charge:
No setup fees
No commissions
No bidding contracts
GloriaFood is a do-it-yourself platform for restaurants with a freemium business model. Online ordering is free forever. We monetize through additional premium features we offer.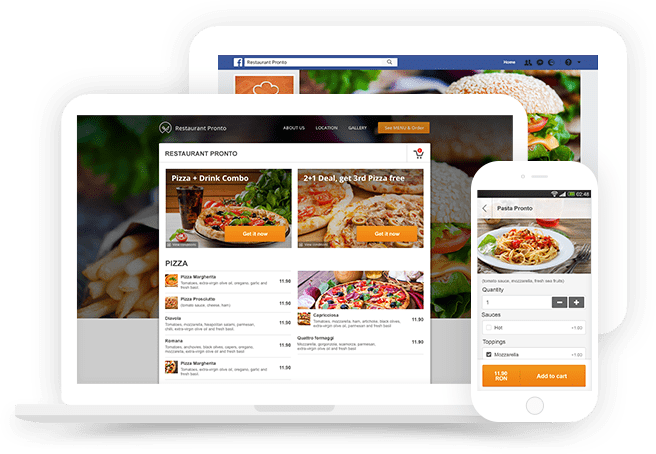 Keep your customers
on your website
When your customers press the order button, the online menu opens over your website, as part of a whole.
The widget is optimized for conversions, and the color scheme is neutral, so it can all blend together nicely with your own website design and branding.
SEE DEMO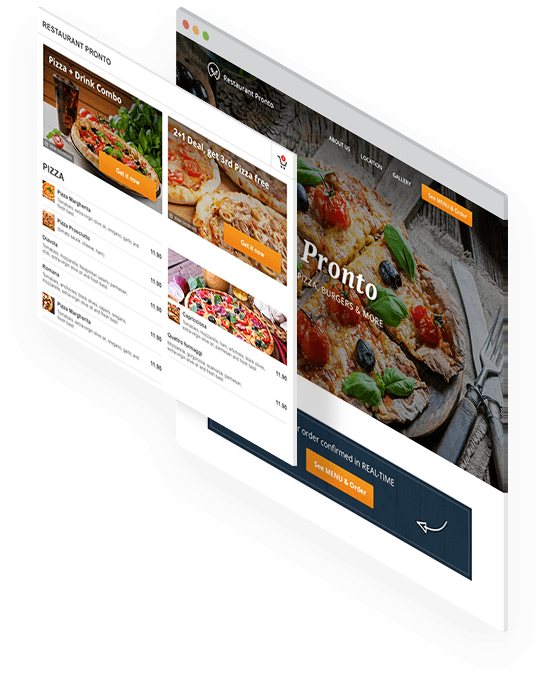 Your customers, not ours
Unlike GrubHub or other GrubHub competitors, we believe that your customers are your customers. Thus, you can easily access all the orders and contact information in the ordering system without any restrictions.
You can export the bulk data and use it how you see fit, or you can call our API to push the orders directly into a 3rd party system.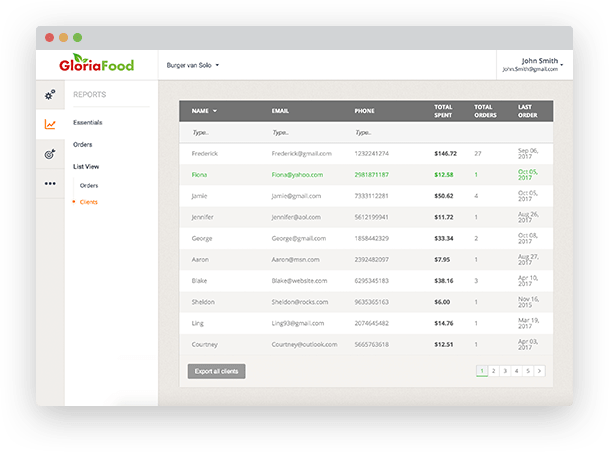 Online payments go straight to your account
Say goodbye to cash-flow issues. You now have a GrubHub alternative where your customers' payments go straight to your account. We don't touch the money and you don't have to wait.
This is one of our premium features. We charge a fix amount of $29 per month for providing the payment integration.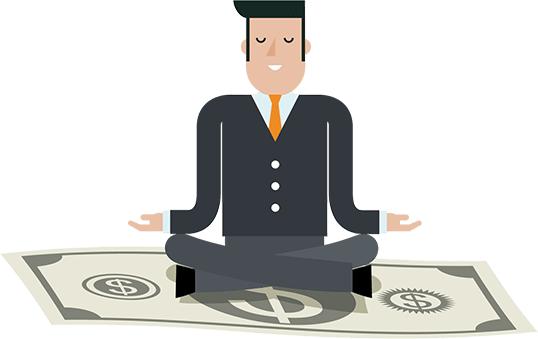 Online restaurant menu optimized for conversions
Online ordering for website & Facebook
Order taking app for Android & iOS
Run a promotion or a coupon deal
Customer database & detailed reports
Pictures in menu & images stock
Enable customers to order for later
Multiple restaurant locations
Online/Credit Card Payment Service