Online Ordering Software
For Restaurants
Easy-to-use restaurant ordering system to start taking online orders
from your website and Facebook page, free of charge
Online ordering system with easy website and Facebook integration
You need an online food ordering, we take care of the food ordering software. Perfect match!
Simply plug it in by adding our See MENU & Order button on your website and Facebook page using our step-by-step guides.
Did we mention it's free of charge and you can start using it right away?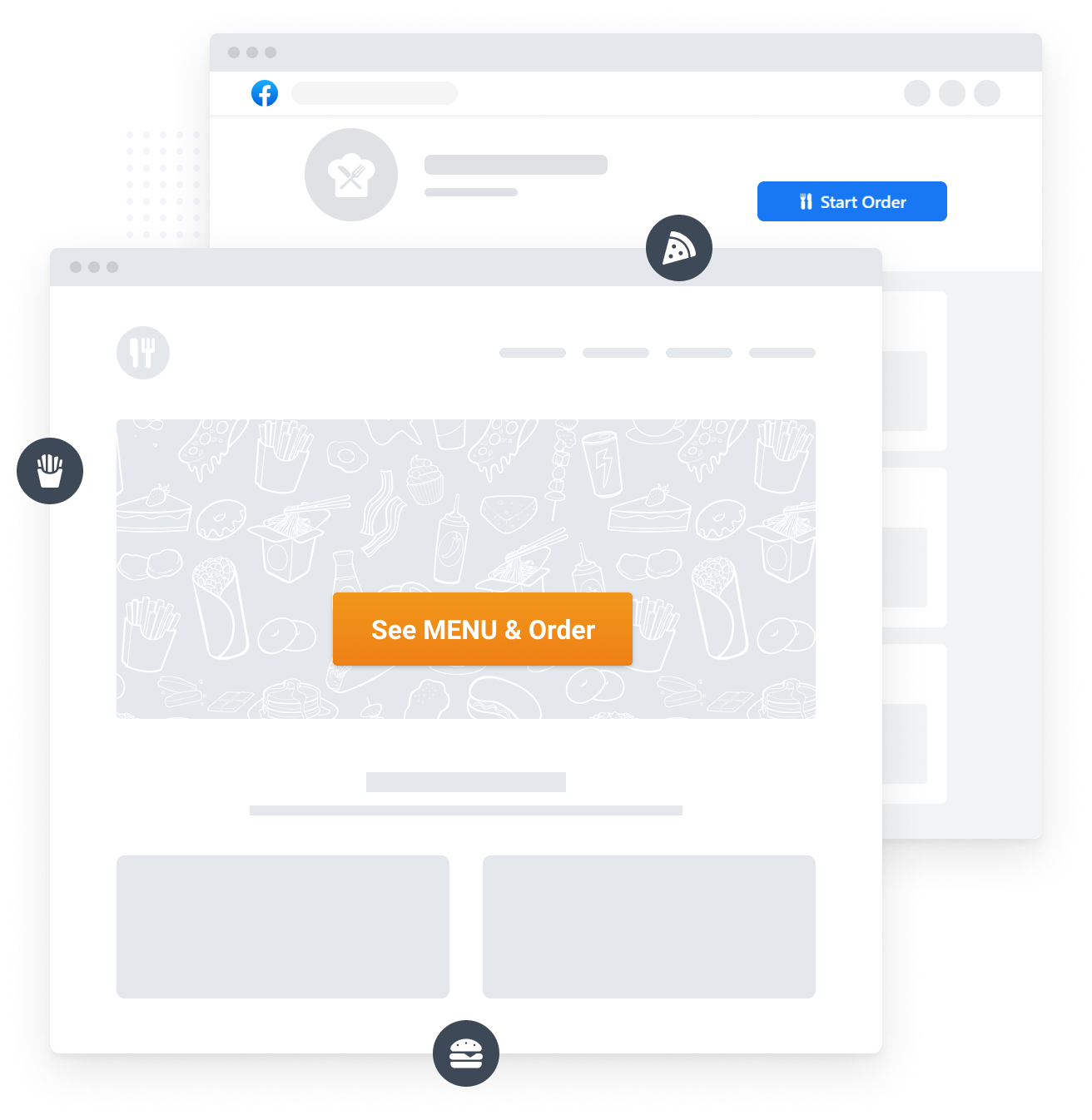 How our online ordering software for restaurants works
The ordering button opens the online menu, which is very intuitive and flexible. Various display options are available, so your customers can easily personalize their food orders.
Good to know: works smooth on any device, desktop or mobile.
See demo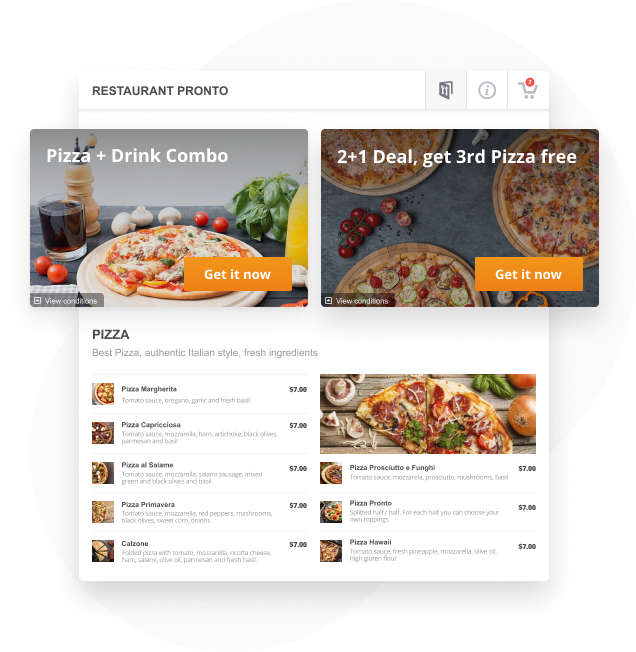 Quick access to all of your online food orders
Each time an order is placed, you receive a notification in real time on your smartphone or tablet. You can easily review the online order and send a confirmation to your customer instantly.
This is technology at its best - a free online food ordering software combined with a clean design for maximum client satisfaction.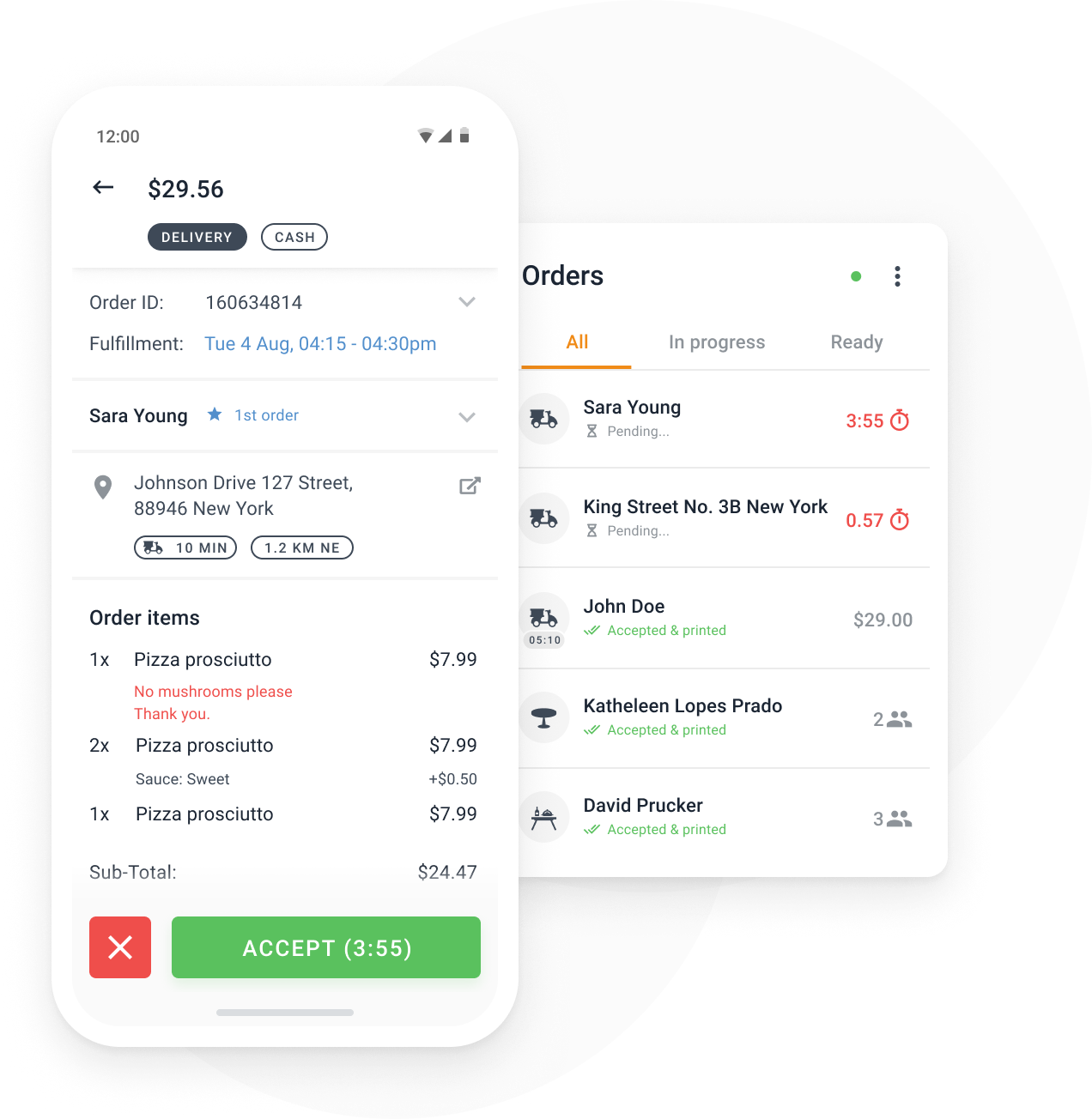 Get started today
Create a free account and get access to our online ordering software for restaurants. Our wizard will guide you through setting up your profile and online menu. Once you're done, we generate your personalized button so that you can start taking online orders right away.
Simple and fast! Long gone are the days of taking food orders with a pen and paper...