Direct Growth Marketeers
Generate even more traffic online with an instant one-click call-to-action deal ordering
Yes, we're ready for messaging integration
We do provide an API that you can integrate with the mailing or SMSing system of your choice.
Note: please observe the related local regulations.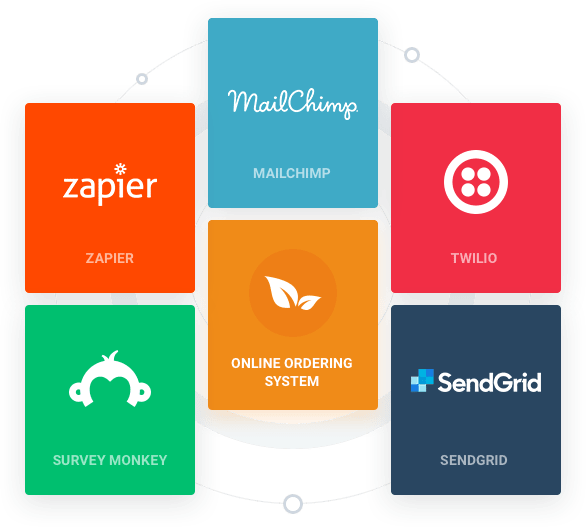 Most advanced promo engine
You can shape promotions to appear only to those clients who need an incentive.
Define clear objectives for your campaigns and you'll achieve them with minimum spend.
We've made a jukebox with the best restaurant promotions that work and we implemented them in our system.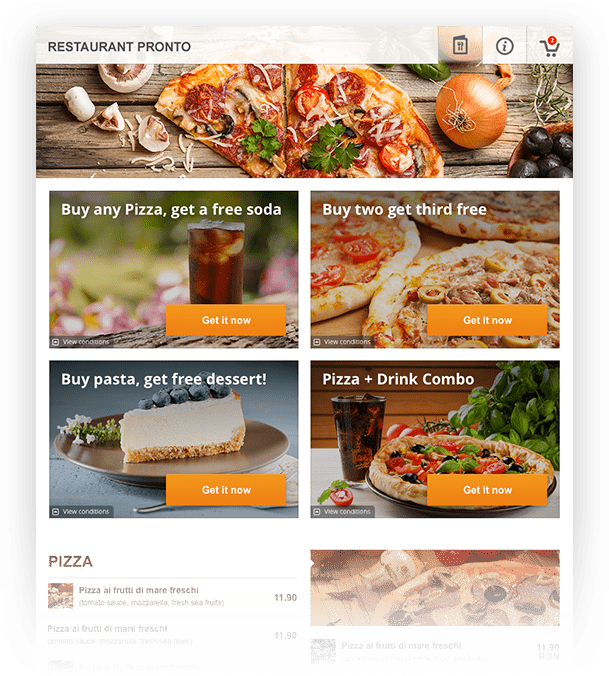 Earn extra from online payments setup
Now you have a professional system where you can set up online payments within seconds and forget about it.
With our online payments system the concept of up-front payment is phased out and refunds are rare cases, happening for example if the food did not arrive.
Using pre-auth, both, the restaurant and client interests are optimally fulfilled and re-ordering behavior gets stronger and stronger after each ordering experience.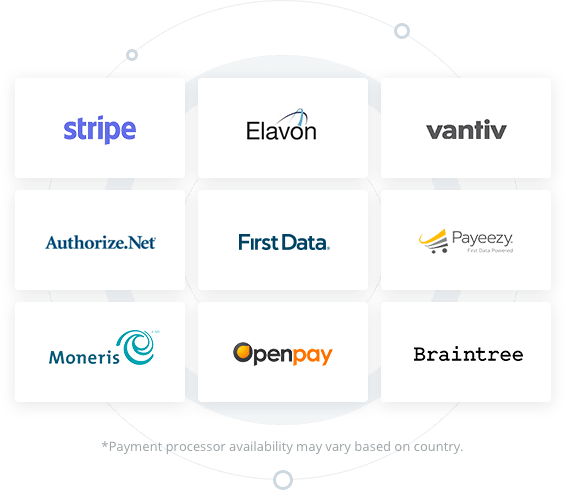 Coupons with hot-links
We allow a special parameter to activate a promo coupon without manual insertion, just as a click on a promo link.
We just add " &coupon=[coupon code] " at the end of an ordering menu widget link to auto-unlock a coupon based promo deal that is normally hidden in the standard menu.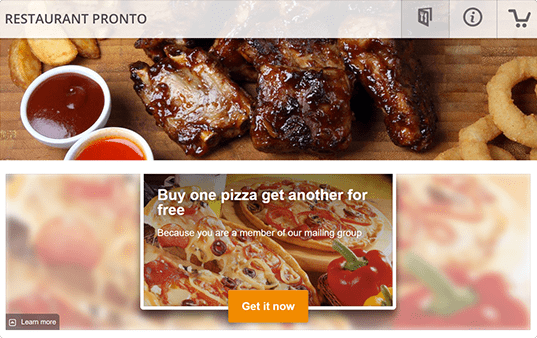 Sell faster, sell easier, sell to more restaurants
Our freemium model allows faster on-boarding of hesitant restaurants with minimum sales effort
Make more money, keep more money
Sell your value added services first while adding more value with our free plan at no cost for you.
Less losing, more winning
Online ordering is one great way to keep restaurants closer by covering their basic need of more sales.
While sales keep increasing, so does the budget and interest for buying more from you.
Earn more and more, month by month
Build a steady recurring revenue line from the progressive monthly margins and commissions we reward you on top of the mark-up you earn from your own value added services.