Restaurant website builder
with online ordering
Best website builder for restaurants to generate a site in minutes and take online orders
Easy to use restaurant website builder
Our online ordering system includes the website builder for restaurants - a powerful tool capable of generating your custom website in a matter of minutes.
Optimized specifically to increase your sales, your generated website will be SEO-wise and built to look nice regardless of the device. It's also fully integrated with the online restaurant menu so you can take online orders right away!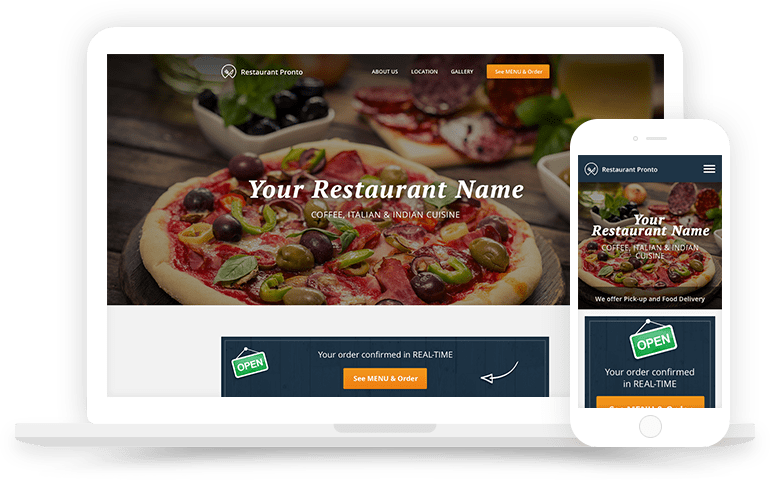 Already have a website?
Not a problem, our free online ordering system works with all major website builders
for restaurants out there. Check them out and take unlimited orders with zero commissions.
How to add the ordering system to your website
In order to take online orders, you'll need to include our "See MENU & Order" button on your site.
What's in it for you?
Single-page checkout for your customers
Real time online ordering
Unlimited orders
Visual drag & drop menu editor
Multi-location support for chain restaurants