Free Wix Restaurant
Online Ordering System
Take unlimited orders in real time with zero commissions and no ads
About the Wix restaurant online ordering tool
Extend your business and start taking online orders like a pro.
Fill in your profile and create a Wix restaurant menu with food categories, toppings, images, delivery & pickup options and everything else you need to increase your sales.
See demo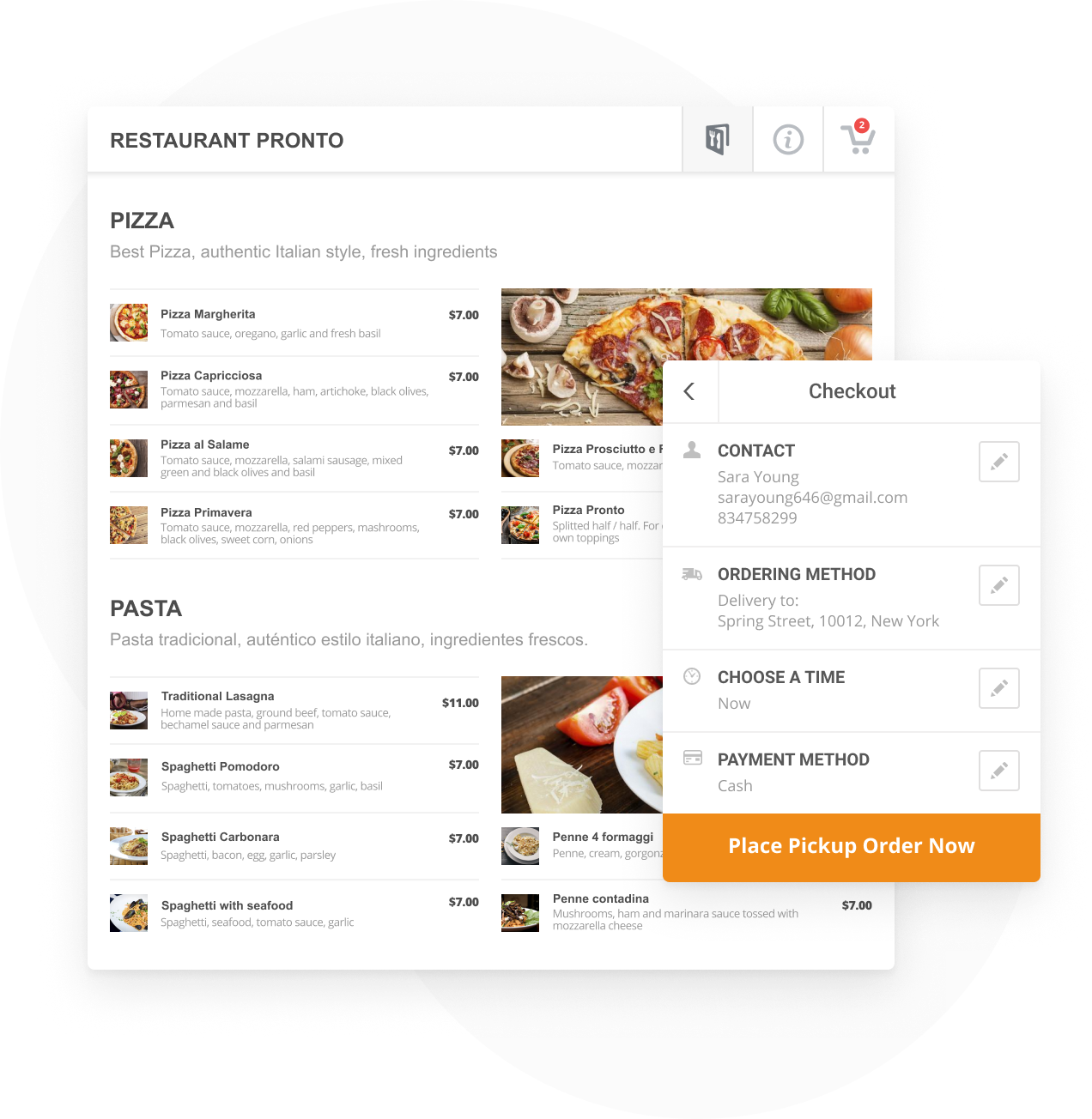 Add it to your website in minutes
The setup for the Wix restaurant online ordering system is just a matter of copy-pasting a HTML snippet we provide and doing a few clicks.
After filling your restaurant profile and creating your food menu, all you need to do is add the "See MENU & Order" button to your website. We recommend you add it in a visible place, like the navigation bar and the first part of your pages. This will make sure that your customers find it easily.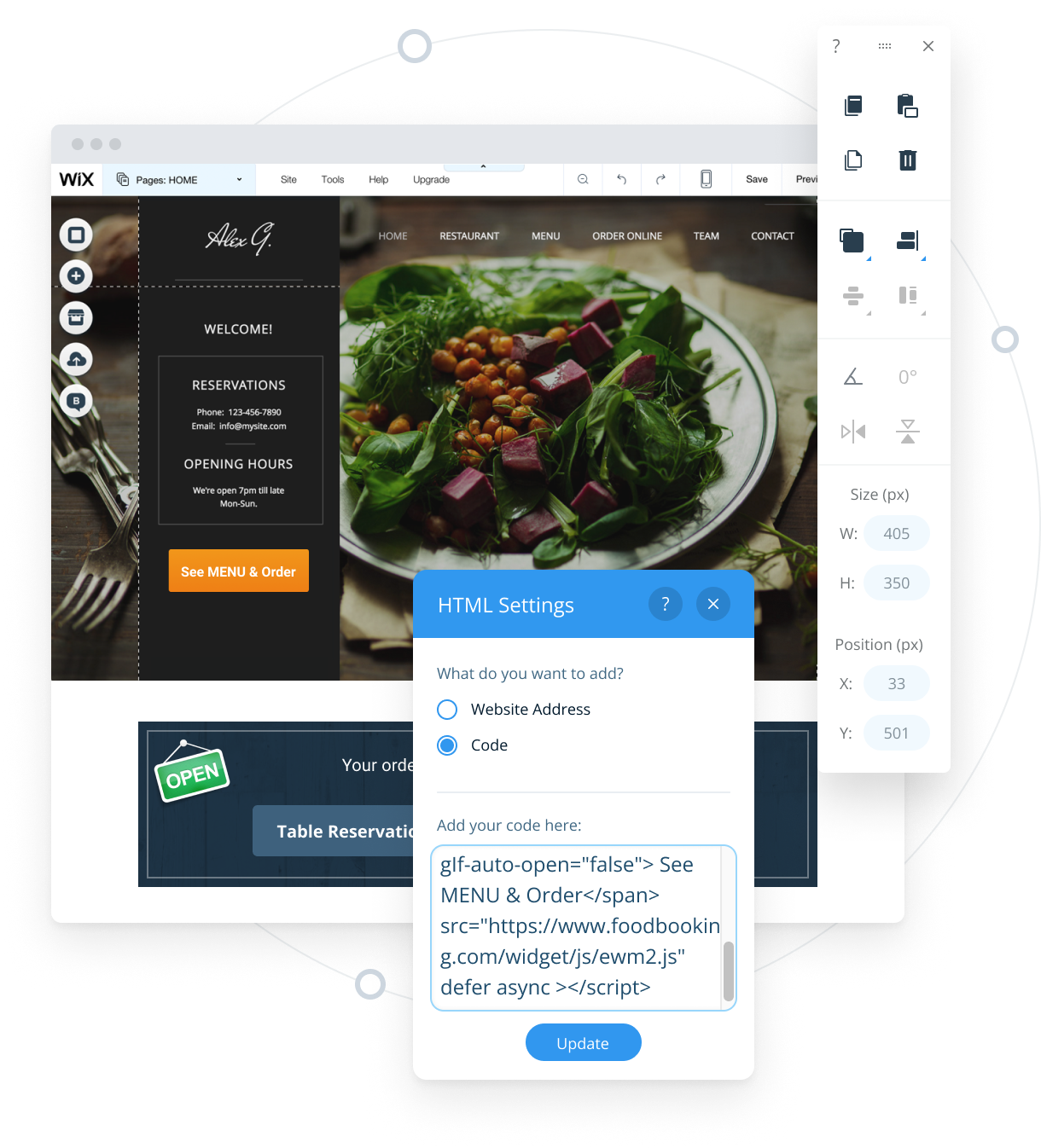 Real time ordering with the order taking app
Get the free order taking app to get real time notifications on your smartphone or tablet.
Each time an order is placed, a visual & audio alert will ring on your Android or iOS device. You have about 3 minutes to review it and as soon as you've decided, your customer will receive the confirmation instantly!
Now all you have to do is start cooking and let more customers know how easy it is to place an order for your restaurant.