Joomla Food Ordering System
For Restaurants
All-in-one tool for your Joomla restaurant website
Joomla restaurant menu with food ordering system
With this Joomla food ordering system you can:
Easily generate a restaurant menu that's both user-friendly & modern for your Joomla website.
Customize your menu with categories, images, promotions and everything else you need to start monetizing your online presence.
Take online orders instantly, straight to your pocket, via the free order taking app.
SEE DEMO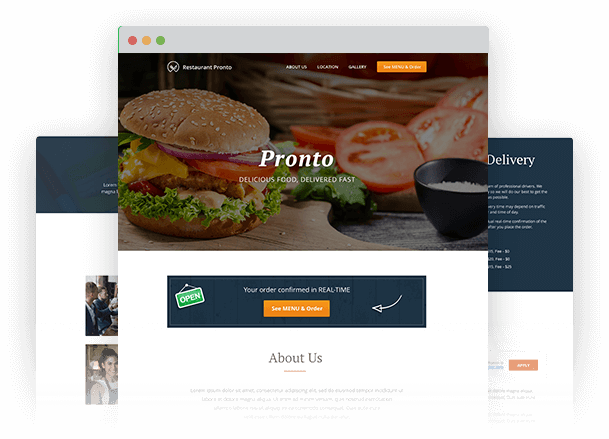 How to set up your Joomla food ordering system
To start using the Joomla food ordering system you'll need to add the "See MENU & Order" button to your website. Weather you'll use is as it is or personalize to better fit your branding, you'll need to add a new HTML module to your page and copy-paste there the piece of code we give you.
Pretty simple, right?
We recommend showing the ordering button in visible places such as the homepage and navigation menu. This will make sure your website visitors see it clearly from the very start.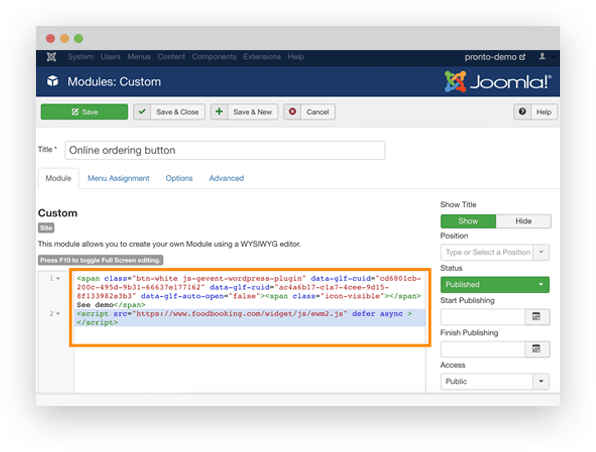 Take orders in real time
Now that you're all set up, take orders like a pro using the free order taking app for smartphones and tablets.
Each time a new order is placed through your website you get a real time notification on your Android or iOS device. You have about 3 minutes to review & confirm pickup or delivery, during which time we'll keep the customer busy for you.