Back To Basics – Are You Really Ready?
Nothing replaces good food, competitive prices, fast reaction, offering a clean service with a nice attitude. Without these key points very little would work.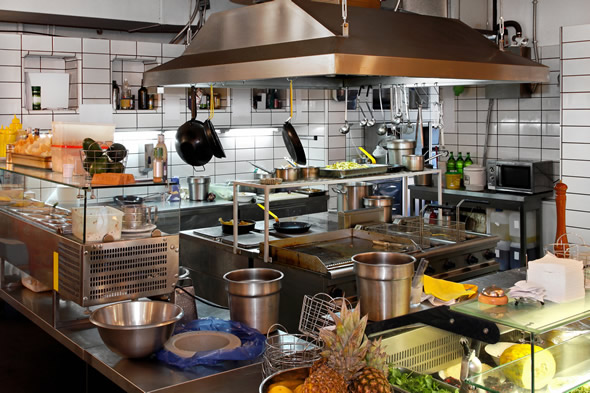 In addition, think about the following points before you get started with online ordering.
Make sure your kitchen would be able to cope with an extra 50% of orders while still keeping with the average 15-25 minutes fulfillment time. Tweak your menu and dishes and break down your recipes in common semi-preparation steps to achieve a faster kitchen production flow. Look again to your raw ingredients and suppliers. Are they going to keep up the pace with you or do you need to make some partnering changes?
Once you've done all this...are you proud of your new kitchen setup? If so, don't just brag about it to your friends. Make this one of the key selling points of your establishment. Find out who is the hygiene & health review authority in your area and apply for a rating . Once you get your certificate, use this as a key promotion point in all your marketing communication.
For example, if you operate your business in UK you may go to http://ratings.food.gov.uk/ and register yourself in order to get a badge like this: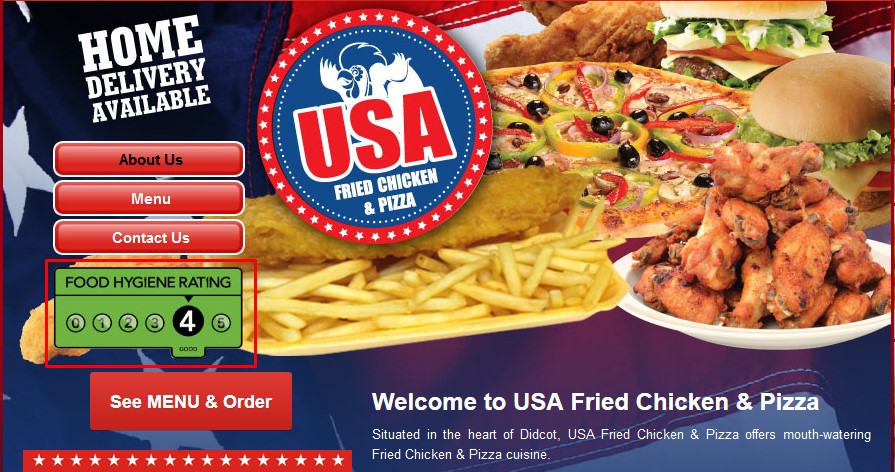 Be special - Offer alternative packaging...
... that best suits your customer's profile. If you do delivery or pick-up, you know best who orders from you, but here are some examples:
extra insulation wrapping for those keen on preserving the food hot/cold as best served
metallic foil for those concerned of dioxin release of plastics in the food,
environment-friendly packaging for environment-friendly customers,
're-close/re-open' packaging for those that eat their food in 2 or 3 eating breaks,
special birthday/party wrapping, etc.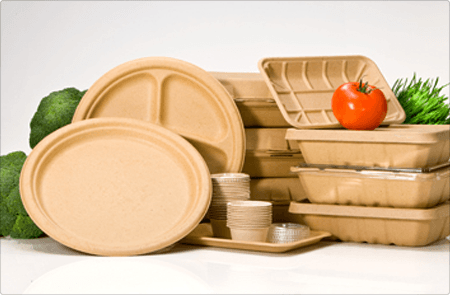 Such options may not be available on partner food portals that you work with, as they typically try to keep a standard ordering experience for all restaurants but you can definitely use these as differentiators and retention advantages on your own ordering offerings, and later on, for your own website.
These ideas are, of course, only the tip of the iceberg. Truth is, the sky's the limit to what you can do to improve your kitchen's productivity and efficiency. And continuous improvement is the reason we're now driving cars instead of carriages.
If these tips were too soft for you, our friends from Alsco have gathered a pretty extensive list of strategies and advices you can get inspired from. Take a look >