Faster Table Turnover With The Restaurant Reservations System
Other online food booking providers redirect your visitors to their own websites when customers try ordering food or placing table reservations. With our online restaurant ordering and table booking system, your web traffic is yours alone, as well as the profits that you would normally spend on similar solutions.
So feel free to make the most of it:
Allow Table Reservations Online - We've built the restaurant table booking system to power up restaurants like you with a quick, painless and absolutely free tool you can use to offer the ultimate dining experience to customers.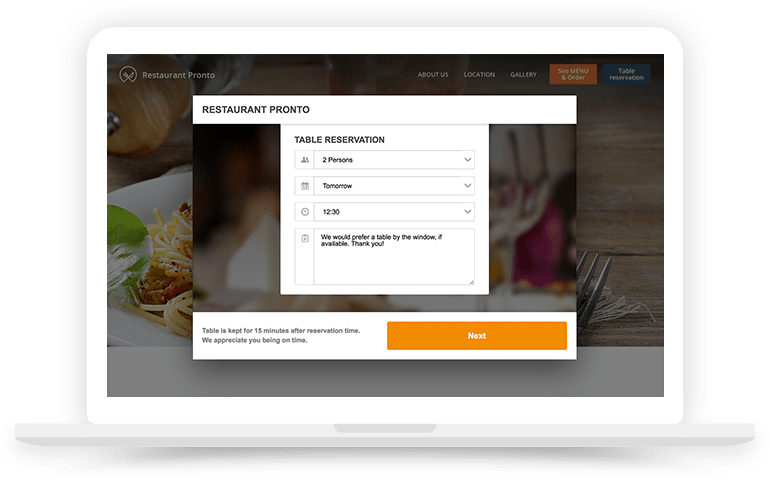 Allow people to order for later - The "order for later" option can help to capture orders even when the restaurant is outside the opening hours time. People can come at any time they think of you to place their order and you'll be able to keep them as your loyal clients like never before.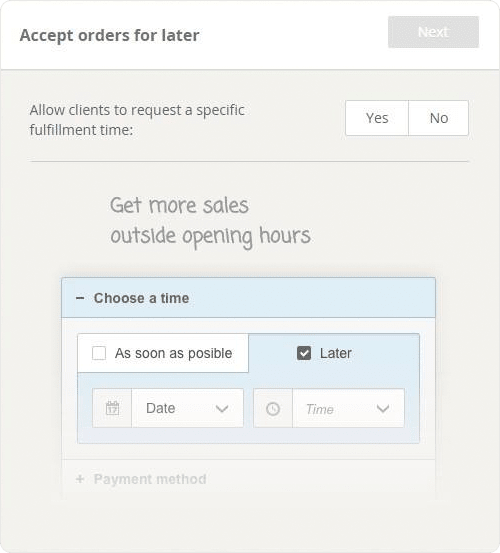 And let them pick-up their order easy – You can have your standard opening hours, with a different pickup schedule and totally different delivery setup. Your working hours will appear nicely in the information section of the ordering widget, separate per each service.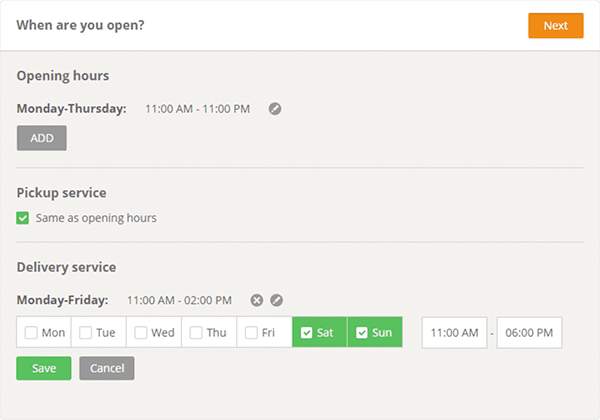 Allow people to order ahead – The main usage for order ahead (to be seated in the restaurant) is during lunch time during weekdays when office people working nearby may have limited time to sit down and eat. It shortens the turntable time significantly for people who just come down to eat and go back to their business.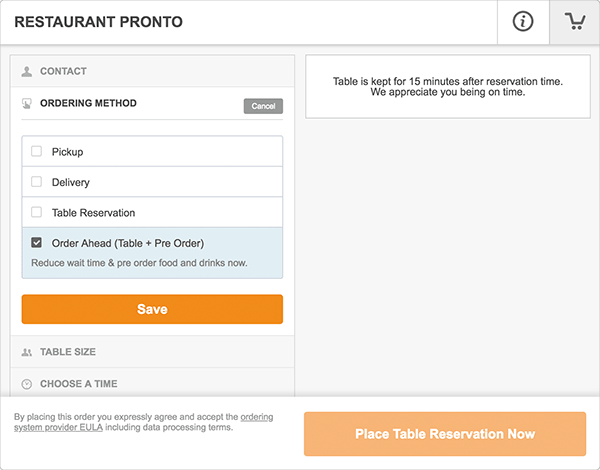 If you got to this point but you've never tried this way, you may actually look for objections like this:
"I find that the logistics for this may be complicated. If people are late, food may get cold and it's hard to gauge the timing for dine in orders like this."
And yes, you are right to question all this. Because order-ahead could be a bit challenging at the beginning but then again... since orders are accepted in real time you can always start rejecting some orders or disabling this option temporarily if the number of requests become overwhelming for the current staff that you can count on.
If you are concerned of "no shows" you may choose to only accept orders ahead that are paid in advance (online payments may be enabled while cash or card at the counter can be disabled granularly in our system like this: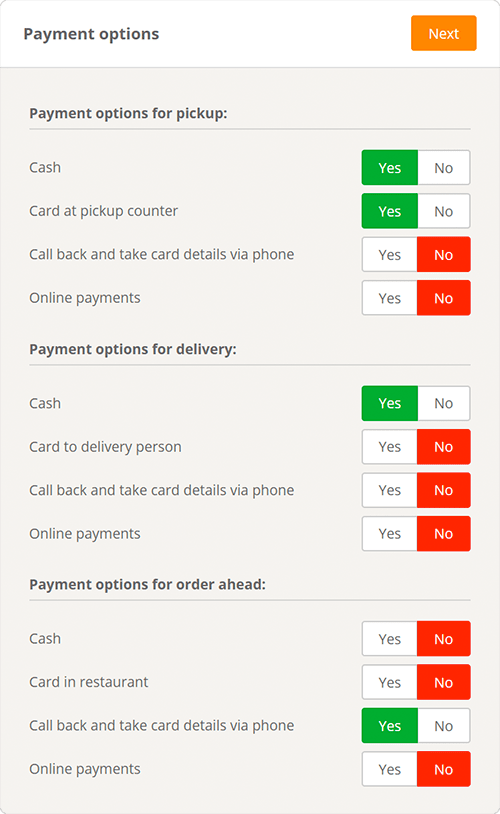 Even a warm / cold display equipment could actually keep the food fine for another 10 minutes or so, just in case a client is a bit late.
On the other hand, when people order ahead you shave quite some time on the table serving as follows:
~ 2-5 min waiting for a waiter to bring the menu
~ 5-10 min looking through it and choosing stuff (if it's a group of people even longer)
~ 3 - 5 min waiting for the waiter to come again then telling the waiter what you want
~ 5 - 20 min waiting for the food to come
~ 3 - 5 min asking for the bill, waiting for the bill, paying the bill
So all in all, without an order-ahead model, 15 - 45 min goes by with the table occupied by someone not actually eating, during which time another client could not be served...think about it.