How To Choose The Right Restaurant Website Builder
We've talked about content, design tips and good SEO practices. Next stage is putting all these together.
Nowadays, there are many tools available for getting your restaurant website up and running, even with limited to no technical skills at all. Choosing the right tool is a matter of understanding what you can do yourself and where you need help.
I need to keep it simple
In this case it's a good idea to use our platform to generate your sales optimized website. The website is automatically built based on your restaurant profile and online ordering is included. We use a mobile friendly template, designed to increase sales. Click here to see demo.
There is absolutely no technical skill required to set up and maintain the website. Any change that you make in the admin panel, to your restaurant profile, services or online menu, are instantly pushed to the website as well. The template also allows customizations such as changing color theme or adding new sections.
But the best part about this sales optimized website is the SEO (search engine optimization). This is also automatically handled by our platform. Based on your restaurant services and cuisine, the website builder creates a set of keywords that are used throughout the content and in the relevant html tags. In addition, an extended list of keywords is created based on the location and those are used to generate extra pages that are then linked from the footer.

I can do a lot with a restaurant website builder
If you are familiar with these online development concepts and issues like how to choose a web hosting provider, and you want to have more control over your website, then you should try one of the popular builders like Weebly, Squarespace or Wix.
The nice part about these website builders is that they came with a wide range of existing templates, some of them actually being restaurant-specific. But to set the expectations right, from here you need to put quite some work to get to your own version of the website. This is no plug and play.
Here are some examples of restaurant templates from Weebly.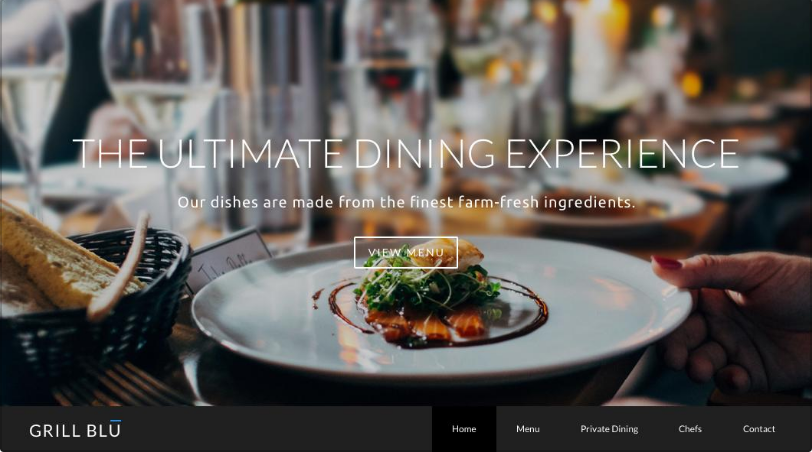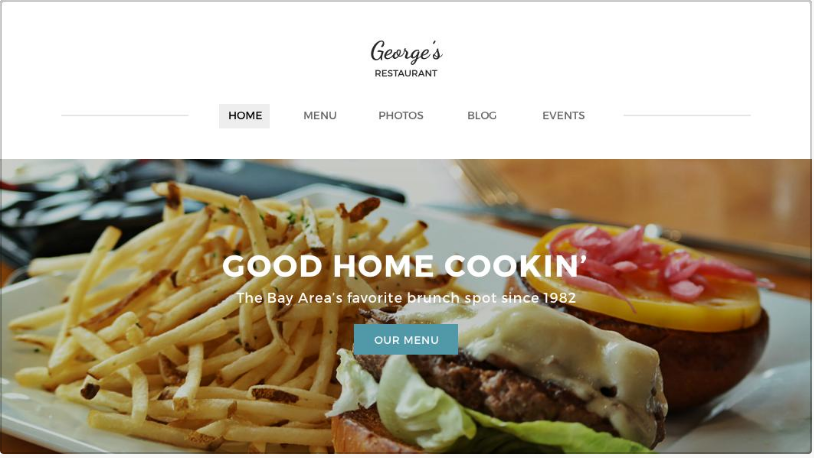 If now you're wondering which exactly of these website builder to choose, well… it depends. Here's a list of factors to guide you through the decision process:
The template design: You will see that even among the big website builders, some have more modern designs, some are a couple of years old. You need to find one that you like.
Your requirements: Once you have established what your website should contain, ask yourself: is the template suitable for all the content you need?
Technical limitations: Related to the previous point - the things that are not included in the template, can they be added? For example: can you add a custom button on your website? And so on. Consider your future plans as well.
Pricing: There are many pricing models. Do the math of what kind of features you will need and compare the offers. Again, it's important to think also of your future plans.
Reputation: Don't disregard the builder's reputation. Your website needs to be live and operating at good speeds.
Either way you go, testing costs nothing. So go out there and find the right tool for you!