Introducing Online Payments
for Restaurants
Restaurant owners can now accept credit card payments for online orders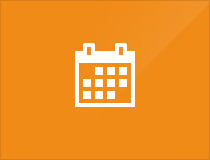 January 25th, 2015
Bucharest, January 25th, 2015: GloriaFood released today the online payments feature, enabling restaurants to accept credit card payments for online orders.
Last year, GloriaFood became the first real time food ordering platform with a freemium business model. A do-it-yourself concept, where restaurants use an online dashboard to self-manage their profile and use a smartphone app to accept online orders.
This is the first premium feature being released by GloriaFood. "We know that restaurants need online payments and we are happy to finally have this feature available. We've put a lot of focus in creating a smooth and pleasant ordering experience, one that makes clients order again and again." said Oliver Auerbach, Founder and CEO of GloriaFood.
"We don't touch the money. They go directly into the restaurant's account"
Today, the platform supports the most popular credit card processors that operate in a wide range of countries (US, Canada, UK, Australia, most European countries, etc.). The restaurant owner only needs to provide the merchant account. The role of the GloriaFood platform is to connect to the payment gateway to initiate the transfer. The money are then sent from the customer directly into the merchant account. "We don't touch the money. They go directly into the restaurant's account, not passing through us", explained Oliver Auerbach.
The number of orders doesn't increase the charges
When it comes to costs, the payment gateway charges their typical fee per transaction, while GloriaFood charges a fixed monthly fee. "Restaurants that find value in online payments are invited to activate this feature for a flat monthly fee. We're not taking other commissions, regardless of the number of orders", said the CEO of GloriaFood.
Learn more about GloriaFood's commitment to restaurants' well-being and success at www.gloriafood.com/manifesto.
For more information, you can go to www.gloriafood.com or write at press@gloriafood.com.
About GloriaFood: GloriaFood has created the world's first FREE online ordering system for restaurants worldwide. With the help of a website ordering widget and a Facebook app, small and medium restaurants can take online orders straight on their smartphones or tablets. Designed to make online food ordering a smooth and amazing experience for both the hungry client and the restaurant owner, GloriaFood helps restaurant owners cash-in big time by enhancing their online presence. Born in TechHub Bucharest, the awarded GloriaFood startup has already launched the main feature-set which provides the best TCO reasons for being integrated by restaurants.