The Right-aWay to Order Food Online
GloriaFood Manifesto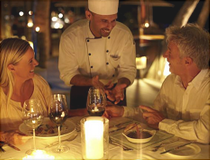 Nice dining places – are they fading out?
The food industry is a very competitive world where there seems to be less room and profits for the unique and diverse special-dish restaurants. You know, those neighborhood delivery and food take-out places which we all love.
In the world where people want to eat faster and ever cheaper it seems that big chains can find ways to thrive and make profits, while small restaurants get more and more isolated with limited access to resources and technologies that would allow them to continue serving us. Unfortunately online ordering platforms are no exception from this trend.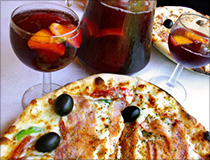 So by ordering online we help crushing the diversity of food?!
Similar solutions promise restaurants new customers to keep them in business. For that, they expect getting 10-20% of the order leads. However, in the long run, small restaurants become "captive" in this new online ordering business world. More and more of their customers, including the old and loyal ones, start placing their orders online. Thus, slowly but surely restaurants become dependent on the ordering system vendor which includes expensive maintenance fees.
This is the moment when they either settle for carving out their profits or start raising prices which ironically has a boomerang effect on the volume of orders.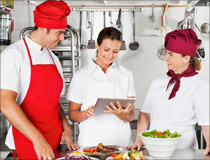 But it does not have to be this way...
GloriaFood stands for a "simplified" online ordering experience for small and medium restaurants, designed to be easily handled by anyone.
Although we are neither the first, nor the last innovating the food industry, what sets us apart is our commitment to helping small restaurants gain back control over their customer base, their financial independence and profits.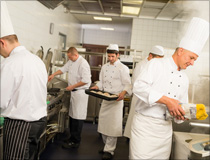 Freedom is business.
This is why at GloriaFood we felt that an online food ordering system should be available FOR FREE to food eaters as well as to restaurants. In addition we are continuously looking for new ways of helping restaurants connect with their loyal customers in a free and non-invasive way. We seek to finance our operations with the help of fans going for value-added services and restaurants choosing premium features as it makes sense for them to opt-in.
In our view, there is no need for restaurants to raise prices or lower profits. As more of their business moves online restaurant owners now have the simple choice of allocating more of their offline marketing budget to online exposure. With GloriaFood these funds that become available can be spent more effectively.
Moreover, additional savings are made by using personnel time more effectively, streamlining the ordering process and eliminating "order-dispatch" activities over the phone. The number of order dropouts decreases and the value per order increases up to four times compared to phone ordering!
This way food remains tasty, prices stay low and our favorite restaurants continue to serve!
We all win this way, so help us spread the word about it.
Here is what you can do: