Setting Restaurant Goals: Why It's Important & How to Do It
Organizing your restaurant based on a clear set of goals will help you boost sales and become more successful quicker. Learning to set restaurant goals is a must-have for restaurant owners who want to do everything by the book.
In this article, you'll learn how to formulate SMART restaurant goals and help your staff do the same.
Why the Vision, Mission, Goals, and Objectives of a Restaurant Matter
Before even considering opening a restaurant, you have to think of your vision and mission statement. Why are you opening your restaurant? What will its purpose be? What need does it fulfill in the market?
These questions will slowly lead you to your main goals and objectives as a restaurant owner. You cannot formulate an air-tight restaurant business plan without these integral parts.
Your vision, mission, goals, and objectives work together to help you build a brand identity that will make your restaurant a fixture in the community. Below, I'll take you through the main types of restaurant goals you should formulate and how.
How to Set Restaurant SMART Goals
Every restaurant goal you set has to be SMART: specific, measurable, achievable, relevant, and timely. That's how you make sure you can attain it.
Specific
Even your more general goals need to be specific, so avoid vague phrasing. That won't inspire you to work toward the goal.
What is the outcome you're hoping to get? If your general goal is to increase sales, make it more specific by setting a time period, such as monthly sales.
Measurable
Do you have a way to measure your goal? If you don't, you're not even going to know when you've achieved it.
To feel a sense of accomplishment, add a measurable metric, such as increasing monthly sales by 10%.
Achievable
It's good to dream big, but don't overdo it with pipe dreams, lest you set yourself up for failure and end up disappointed.
A way to ensure your goal is achievable is to look at your past performance. How have your sales performed in the last few months? Is it believable that you'll manage to increase them by 10%?
Relevant
When formulating a restaurant goal, think of your long-term vision. Will this help further it? Should this be your main priority now, or are there other things you should tackle first?
If you feel like this is the right time for this goal, all there's left for you to do is make it timely.
Timely
No goal is complete without a deadline. It's vital to strike the perfect timeline balance so you don't lose the sense of urgency and give yourself plenty of time to achieve it.
If the timeline is a couple of months, break it down into multiple milestones so you can track your progress and feel like you've achieved something.
How to Set General, Long-Term Restaurant Goals
Your long-term restaurant goals will set the scene for the growth and development of your business. These should come first, as they'll also inform short-term goals.
General restaurant goals are objectives every restaurateur should have and keep in the back of their mind when running the day-to-day restaurant operations.
To ensure they stay with you and are always within view, print the list and tape it in your office or the kitchen. Seeing them daily will give you something powerful to work for, even when things get tough.
Here are some restaurant long-term goals examples for inspiration:
Increase dine-in sales
Increase online sales
Maximize sustainability
Constantly improve your menu
Organize periodic events
Ask for and implement customer feedback
Put together the perfect team
Keep a consistent food quality
Grow your social media presence
Provide excellent customer service
Each of these goals will come with its own milestones, which will be short-term goals. Let's dissect the example of "increasing online sales" and break it down into multiple specific, short-term goals that can help you achieve it.
You might also like: Restaurant Growth Strategies for Short and Long-Term Growth
How to Set Specific, Short-Term Restaurant Goals
If your main goal is to increase online restaurant sales, here are some short-term restaurant goals that can help you achieve that:
Get a restaurant website: Boosting your restaurant sales starts with a sales-optimized restaurant website that will help you draw customers to you. This should be your first goal when establishing your online presence.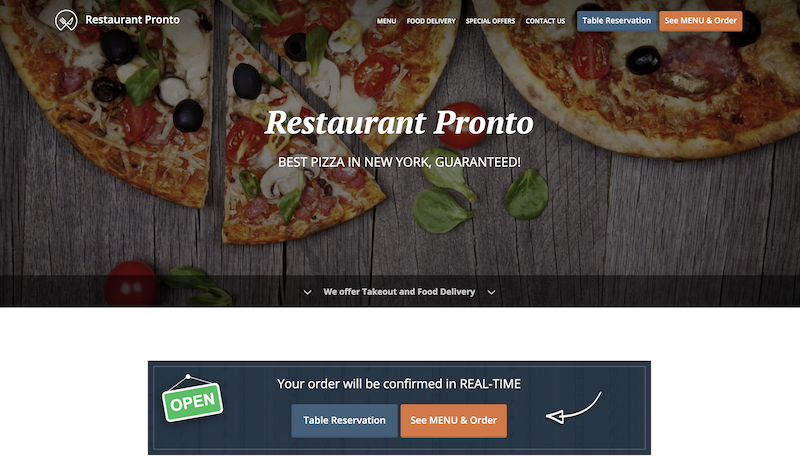 Optimize your website for SEO: Next, you'll want to ensure your website is optimized with relevant keywords. That way, people searching for restaurants like yours in your area stumble across your website. Learn more about SEO for restaurants.
Create an attractive online menu: You have your website up and running. Now, it's time to put together an online menu that users won't be able to resist. Use tempting food descriptions and mouth-watering photography to sell more, faster.
Here's how easy it is to make an online restaurant menu for your website for free:
Add an order button to your website: With the menu done, you're ready to start taking online orders on your restaurant website. How? Add a visible order button at the top of the homepage, so customers can easily spot it.
Add an Order Button to Your Restaurant Website for Free
Use the GloriaFood online ordering system to increase online sales
Get Started
Create and optimize your Google My Business profile: There are many benefits to using Google My Business as a restaurant owner, such as helping customers find your business online and ultimately attracting them to your restaurant. Add a link to your online menu on your GMB page to increase orders.
Start taking orders through Facebook: Taking orders through your website is great, but why limit yourself? Learn how to add your ordering link to Facebook in just a few simple steps by taking advantage of their 'Start Order' button.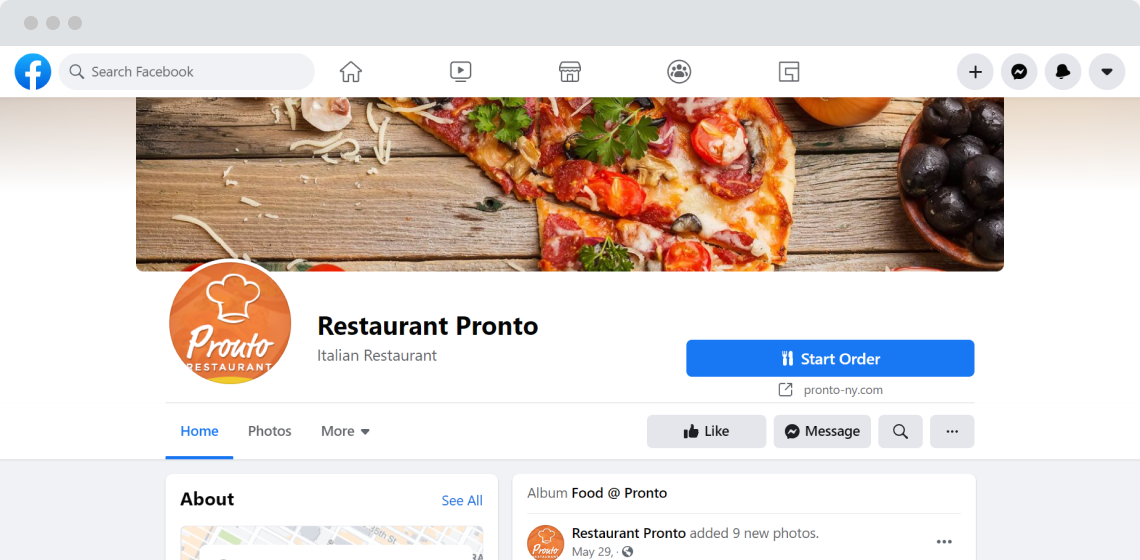 Add your ordering link to every social media platform: While not all social media platforms have a dedicated order button that you can use, that doesn't mean you can't and shouldn't add a link to your online menu in your bio on platforms like Twitter, Instagram, Snapchat, and TikTok.
Get a restaurant ordering app: If you want to take online ordering to the next level, your next goal should be to get a branded food ordering app that allows customers to place orders on their smartphones. An app will give you a competitive edge and make your brand even more recognizable.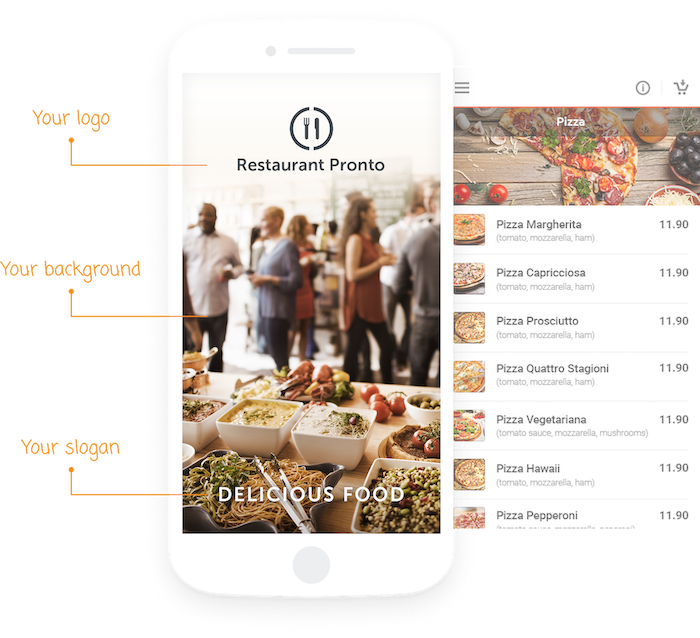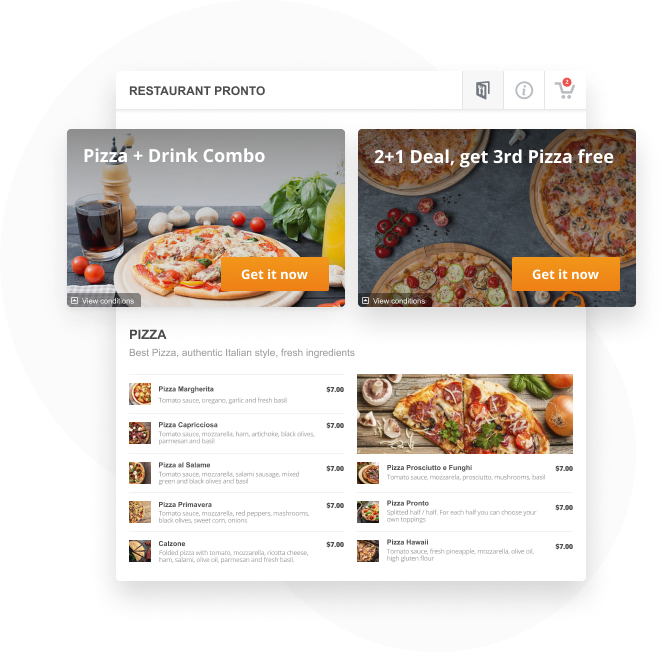 How to Help Your Restaurant Staff Set Personal Goals
As a restaurant owner, one of your main goals is to help your employees achieve their own goals. Their success is your success, and vice versa, so give them the space and resources needed to set and achieve their goals.
Here are some examples of restaurant goals that different employees might have.
Goals for restaurant managers
Recognize and celebrate the staff
Lead by example
Seek and implement feedback
Look to innovate constantly
Maximize restaurant revenue and minimize costs
Restaurant kitchen goals and objectives
Improve food quality
Decrease preparation speed
Improve organization and cooking consistency
Improve on existing recipes
Brainstorm new and exciting recipes
Restaurant server goals
Provide excellent customer service
Learn the menu by heart
Anticipate customers' needs
Be able to provide relevant suggestions and recommendations
Ask for reviews from satisfied patrons
Conclusion
Setting restaurant goals is vital for the success and longevity of your business. As long as you keep your goals SMART and help your employees do the same, you'll notice your business running smoothly in no time.