How To Add The Online Ordering Button In Drupal
It is very simple to add your online ordering button to your Drupal website. Here is how we did it for our Demo Restaurant hosted by SiteGround.
How to add the button to the (home)page
Let's start with the homepage, as this one is your most important page. Find a good place in the Page Content section for positioning your ordering button. Don't forget that you need to show it as high as possible, so that you customers can easily see it.
Decide where you want to have the ordering button displayed. Create a new block or add in in an existing one.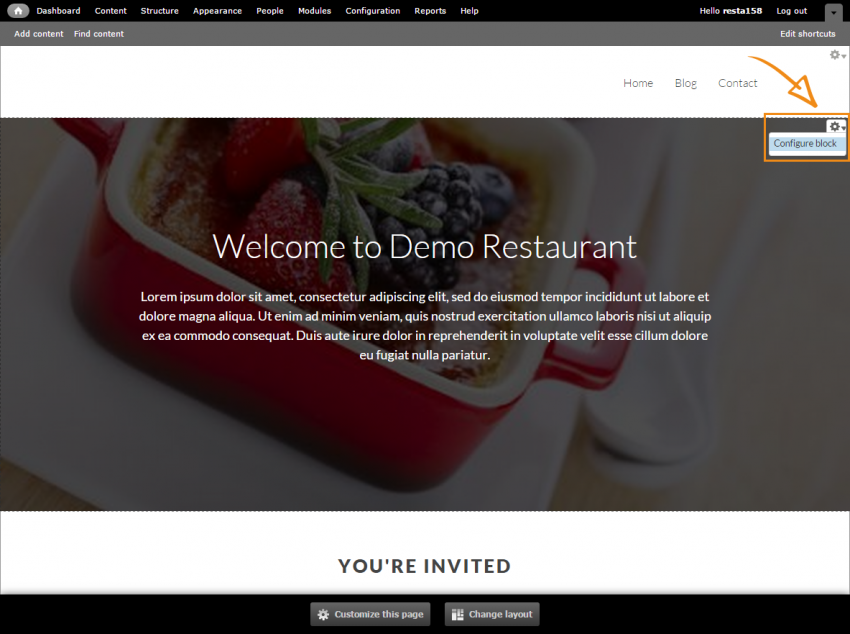 In the

Block Body

paste your unique button code that you got from the admin area of the online ordering system.
Switch the

Text format

to

Full HTML

and save the changes.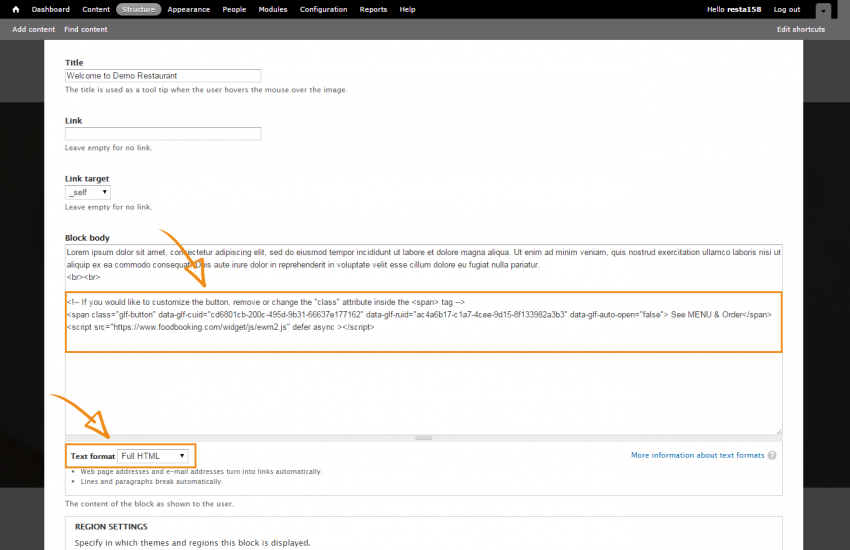 This is how the button looks like on our Drupal demo website: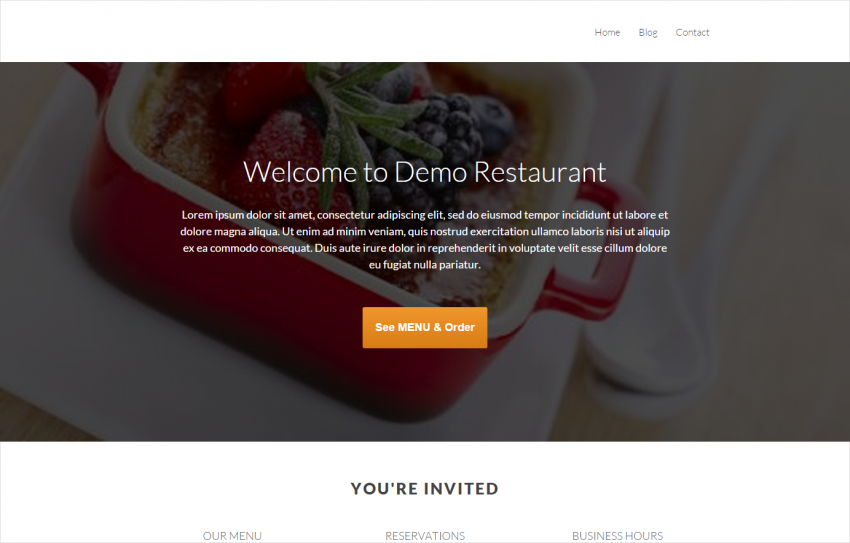 If your website has multiple pages, we recommend you to add the See MENU & Order button to other pages as well, like the Contact page.