GloriaFood's Latest Product Release: Table Reservations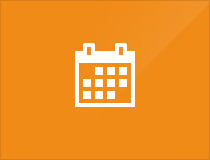 January 15th, 2018
Bucharest, Jan 15th, 2018: GloriaFood released their Table Reservations module, the newest product in their portfolio, targeted at restaurant owners looking to offer their food clients the ultimate ordering experience.
With zero costs for both restaurants and their end consumers, this new module is essentially a table reservations system which provides business owners with the core functionalities of an expensive solution without the hefty price tag.
Key features of the Table Reservations module:
The Table Reservations widget
By copy-pasting a HTML snippet, restaurants can add a reservations button to their website, where their clients can easily provide booking details.
Order ahead feature for reservations
When enabled, this feature allows restaurant clients to 'book' both the table and the food. Aside from offering an excellent service, diners will spend less time in-house while spending the same sums. In turn, business owners can free up tables quicker and increase revenue.
Instant alerts on Android & iOS devices
When new reservations are made through the online Table Reservations widget, restaurants receive an instant alert on their smartphones/tablets via the GloriaFood app. This app is provided free of charge and is used to review and confirm orders & table bookings with a tap.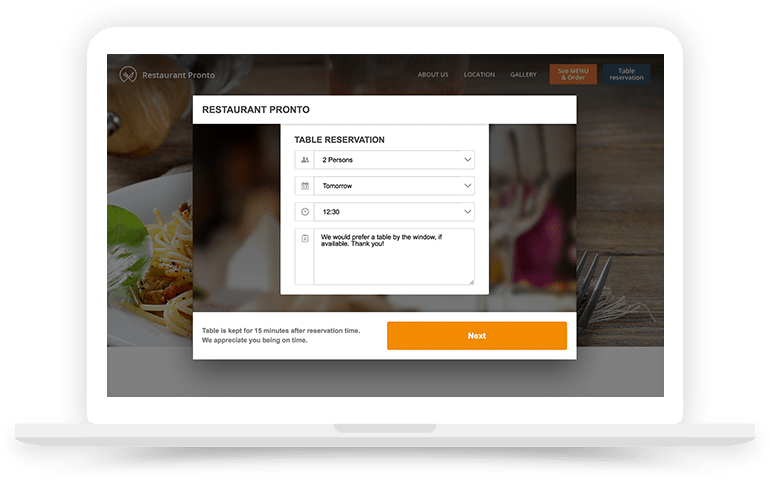 Learn more about GloriaFood's commitment to restaurants' well-being and success at www.gloriafood.com/manifesto.
For more information, you can go to www.gloriafood.com or write at press@gloriafood.com.
About GloriaFood: GloriaFood has created the world's first FREE online ordering system for restaurants worldwide. With the help of a website ordering widget and a Facebook app, small and medium restaurants can take online orders straight on their smartphones or tablets. Designed to make online food ordering a smooth and amazing experience for both the hungry client and the restaurant owner, GloriaFood helps restaurant owners cash-in big time by enhancing their online presence. Born in TechHub Bucharest, the awarded GloriaFood startup has already launched the main feature-set which provides the best TCO reasons for being integrated by restaurants.