GloriaFood Updates: May 2023
May 2023 was an exciting month for us, with the release of a brand new flurry of menu enhancements, as well as a video tutorial on creating group meal deals, and more fresh content on the blog.
Menu Enhancements: Add Allergens, Additives, and Nutritional Values to Your Menu
Great news: we've just released a new menu feature that allows you to add information about the ingredients, allergens, additives, and nutritional values of your menu items.
This type of menu labeling helps protect your food clients by providing potentially life-saving information related to allergens.
All you need to do to label your menu items is go to Menu setup & receive orders, click on the three dots next to each menu item, and then on Manage.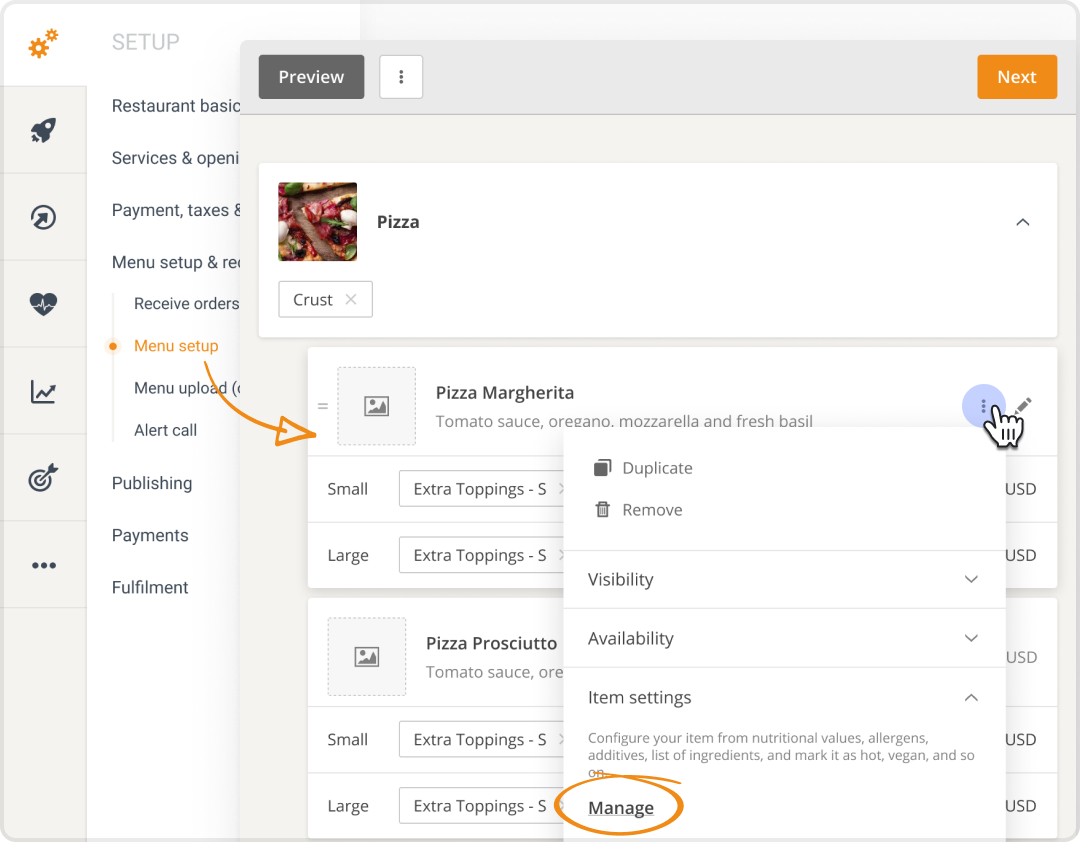 Then you can:
Mark the item as vegetarian, vegan, halal, hot, or gluten-free (if applicable)
Insert the ingredients that the dish contains
Add the allergens included (if any)
Add the additives (if any)
Input the nutritional values of the item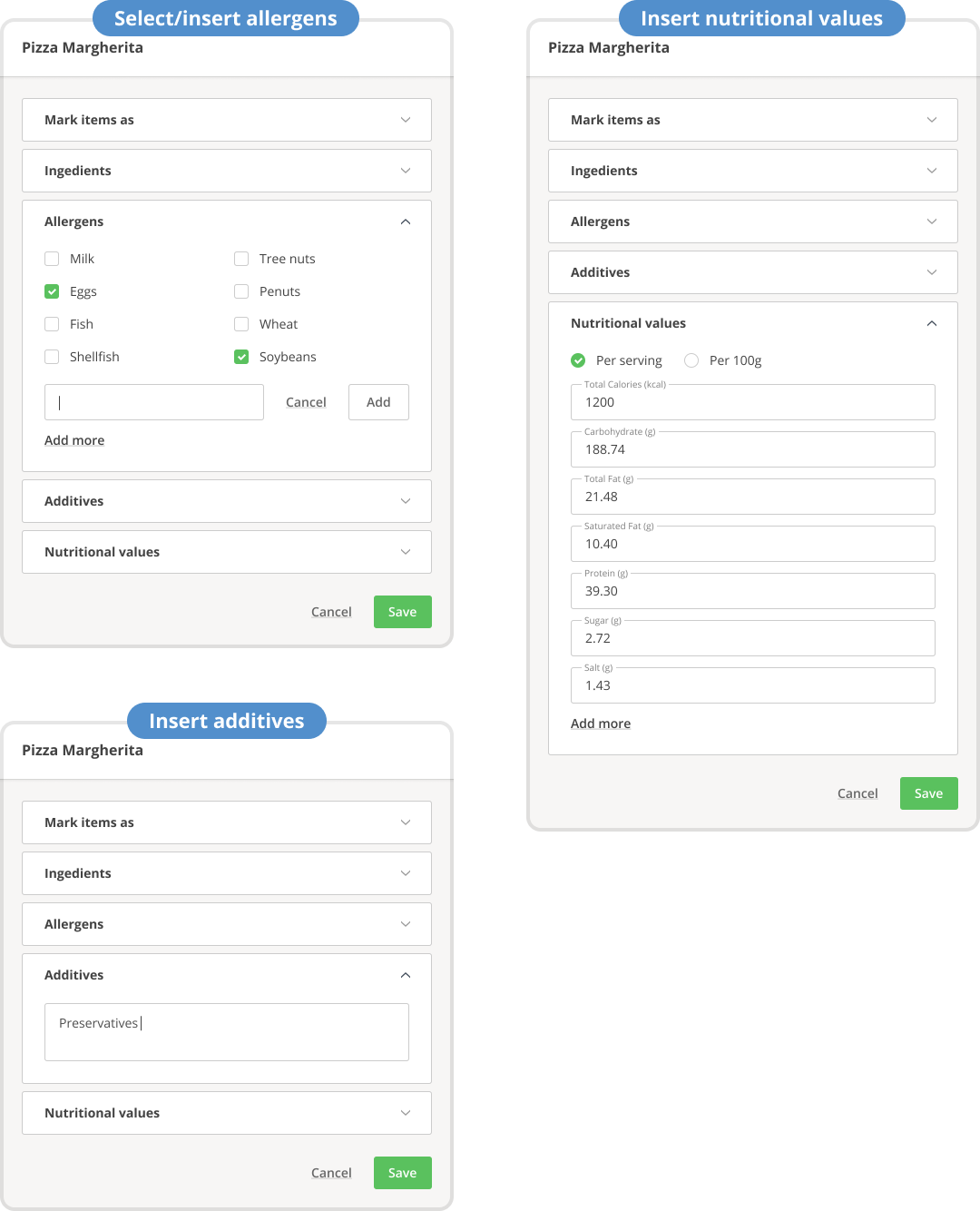 If you can't find all the allergens or nutritional values you'd like to add on the default list we provide, you can also add your own.
Once you save the changes, this is how customers will see the information on your menu: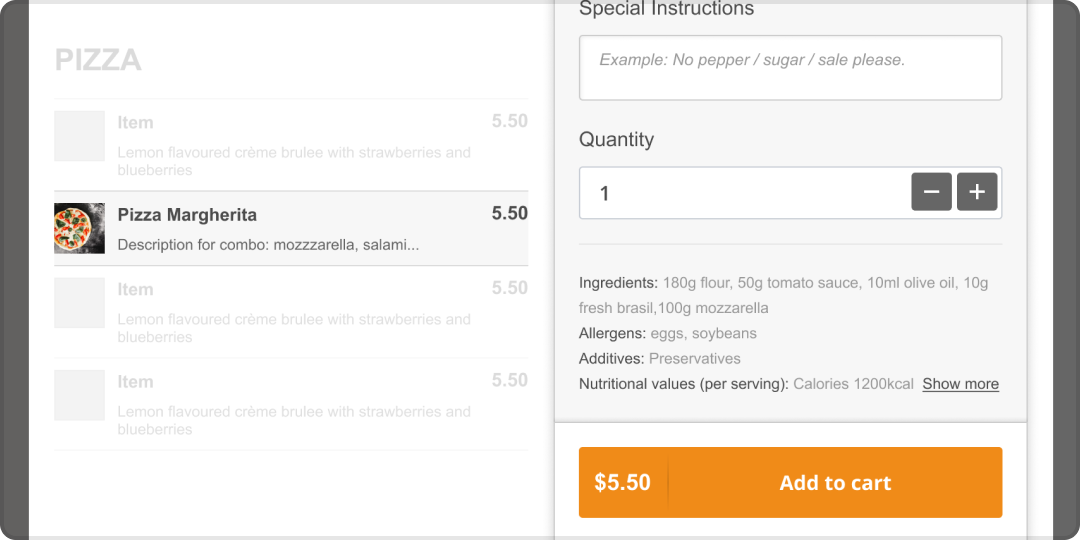 New Video: How to Attract Families to Your Restaurant Using Group Meal Deals
If you've always wondered how to attract large groups to your restaurant, you're in the right place. Our latest video tutorial will show you how to create family meal bundles and group meal deals using our online ordering system.
New GloriaFood Blog Articles
Check out our May blog content for tips and ideas on growing and promoting your restaurant business:
New RestaurantWebsiteBuilder Articles
And if you're looking for even more advice on turning your restaurant into the talk of the town, here are some guides you might enjoy:
See you next month for more exciting updates!