WiFi Marketing for Restaurants 101
The reality is most people spend time on their phones while dining out. As a restaurateur, you could frown about that or you could use it to your advantage. How? By delving into WiFi marketing for restaurants…
Now, you may be wondering, "What is WiFi marketing for restaurants and how can it help my business?" Simply put, it involves offering free WiFi to your restaurant customers in exchange for some information about themselves like their email address or social media profiles.
Does that sound like a waste of money? We guarantee it isn't. In fact, over 96% of consumers prefer businesses that offer them free Wi-Fi. 50% of customers also spend more money in locations that provide them with free WiFi. And the exciting news is that restaurant owners can leverage & hone the power of guest WiFi marketing in a multitude of ways.
Make no mistake, people are actively looking for restaurants that offer WiFi. How else would you explain that more than 2,400 people search for "WiFi restaurant near me" every month? These people are more likely freelancers looking for a place to work that has a strong WiFi connection.
Let's learn more about restaurant WiFi marketing, how it works, and how you can implement a WiFi marketing strategy in your restaurant.
What Is WiFi Marketing and How Does It Work?
WiFi marketing uses an internet sign-on splash page to gather your restaurant customers' information, which it later uses to deliver targeted advertisements. When attempting to connect to your WiFi network, customers will be redirected to a sign-on page, also called a "gate," where they can enter their email address or social media accounts to gain access to WiFi.
You choose what the sign-on requirement will be depending on what your marketing goals are. If you go for social WiFi marketing, you will have customers like your Facebook page or follow you on Twitter in exchange for access to WiFi. This will help you grow your social media accounts and it's what social WiFi is all about.
WiFi marketing entails using your guest WiFi access points to gather data about your customers and create their digital profiles. This will allow you to get a better grasp of your customers' buying behavior and find out more about:
who visits your restaurant
how often they come back (their loyalty levels)
how long they stay (their dwell time)
what location they visit
what offers are sent to them and the ones they redeem
and much more
To take it one step further, you will then use this data to send targeted promotions to your customers. This is also where local WiFi marketing comes in. You can target customers based on their location by sending them a discount coupon when they enter your restaurant or a thank you note when they leave.
Benefits of Using WiFi Marketing for Restaurants
Create a database of customer data
Capturing emails on WiFi means that, in most cases, your customers get WiFi access in exchange for their email addresses. This will help build a substantially valuable customer database that can be used over time to market your restaurant to them and increase your sales.
You can use this data to build automated email marketing campaigns presenting them with free delivery, free appetizers on location, or any other types of discounts and promos.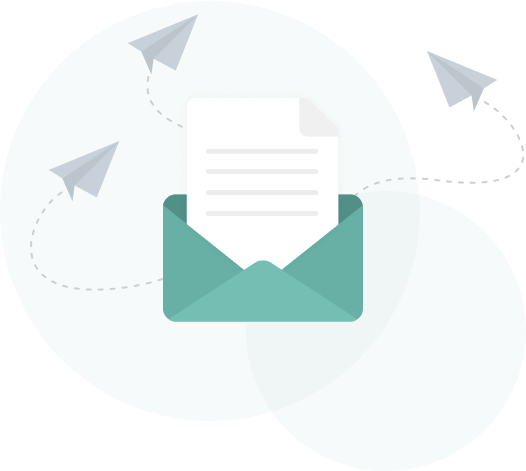 Use guest behavioral data to send email promos that deliver results
You can use data points like first visit date, visit frequency, and most recent visit date to create targeted email campaigns that will keep customers coming back.
For instance, you can send automated email campaigns containing coupons or discounts:
to new or returning customers, as soon as they enter your premises – to stimulate them into ordering more
to inactive customers (who haven't come back for more than 30 days) and increase your customer retention rate
Run Your Restaurant Promotions on Autopilot
Drive sales and customer loyalty with our pre-built campaigns.
Start Now
Increase future sales by using Footfall Counting and Dwell Time
This strategy involves the aggregation of anonymized data to provide insights into general guest behavior. As WiFi is always active on a guest's smartphone, there will be constant communication with the surrounding devices. This allows for the analysis of guest behavior, in an anonymous way, which can provide you with useful info like new vs. returning users or customer dwell time.
How can you use this to your advantage? For instance, if customers don't spend enough time in your restaurant, it might be worth looking into why that is. Maybe it's because they're missing entertainment. Try pumping up the music volume for a while – this has been shown to increase beer consumption.
This strategy shows you how users move through a venue. Consider a shopping center, where various WiFi access points could track a user moving from one to the other. This would allow a map to be generated showing customer movement activity and heatmaps so that venues could better understand how visitors move around their stores.
In your restaurant, you could decorate a special spot where people can take Instagrammable photos of themselves, and see how much time they spend there, or how often they go back to that location. In addition, you could encourage them to post pictures of themselves on social media using your restaurant brand hashtag. That's free publicity at its best.
Increase your online exposure
Similar to capturing email on WiFi registration, a social check-in trades free WiFi for a virtual check-in by the user. While in theory, this is a great way of advertising your venue on social, many people are resistant to being forced to check-in for free WiFi. You could sweeten the deal by offering a reward like a free drink for the user checking in.
Get more and better online reviews
Online reviews is one of the best applications of data from a WiFi marketing perspective. Using the verified email data collected at WiFi sign-in, a venue can send a request to that user to leave a review on one of the popular review platforms once they leave the venue.
For example, if you wanted to get more Google reviews or boost your TripAdvisor restaurant profile then you could push all of your WiFi users towards these platforms to get more exposure.
Choose a WiFi Marketing Software
The next step on the road to successful WiFi marketing for restaurants should be to find the best WiFi marketing platform for you. It will help you with guest WiFi email capture and provide priceless guest WiFi analytics. What is WiFi analytics? The data gathered from your customers.
There are many software options out there, which is good news, but it can also make things confusing. My advice is to look for WiFi marketing solutions that offer a free trial so you can test multiple out and see which one best fits your needs. Here are a couple of the most popular restaurant WiFi solutions:
Beambox – starts at $40/month, has a 30-day free trial
Social WiFi – starts at $49/month, has a 14-day free trial
Zenreach – starts at $99/month
MyWiFi Networks – starts at $99/month, has a 30-day free trial
Bloom Intelligence – starts at $35/month, includes a free demo
Gazella – starts at $75/month, includes a free demo
5 WiFi Marketing Campaign Ideas You Can Use
Online ordering promotion: Using a WiFi marketing platform, you can let customers know they can also order their favorite dishes from you online. Set up an email that will get triggered once they are out of the restaurant featuring an irresistible first-order promo.
Free Online Ordering System for Restaurants
Set up your restaurant profile in under 30 minutes.
Start Now
Loyalty program: This can also be programmed to trigger right after the customer leaves as an incentive for them to return. The offer can be a discount or a freebie. Include a heartfelt "thank you" message in the email to show them you appreciate their patronage.
Visitor surveys: If you want some feedback on how to improve your business, you can also disseminate surveys to customers who have signed into your WiFi network. However, the survey should be short and to the point, and avoid lengthy responses because customers won't want to fill it in. Use a rating system or multiple choices, and offer a freebie to customers who complete it.
Event promotion: After gathering enough data on your customers, you will start to know what they like. Use this information to create targeted events and set up a WiFi marketing campaign that suggests the right events to the right people.
Restaurant locations cross-promotion: If you have multiple restaurant locations, you can use WiFi marketing to cross-promote them based on the customer's known location. You can set up an email that gets triggered when the customer is near one of your locations featuring a discount or promotion they can redeem.
Privacy Disclaimer
Since WiFi for restaurants implies gathering customer data, you need to be very mindful of privacy. Check with your local data protection laws and make sure that you have all the necessary consumer protections in place. In Europe, for example, this means that you will need to comply with GDPR legislation.
Bottom Line
White label WiFi marketing is an exciting industry that will continue to develop in the coming years. In general, online stores are way ahead of the game, so hospitality businesses have a long way to go to catch up.
However, in time, these tools will become every bit as valuable for the restaurant industry. Bottom line, using WiFi marketing for restaurants can help you improve customer loyalty and increase check value, so it would be a pity not to try it.