Nowadays, a Facebook business page is a must-have for any restaurant. For your clients it's a place to relax, for you it's an opportunity to create some appetite. Good quality photos are incredibly powerful in this direction and you should not stop at the cover photo.
Get into that routine of posting. Make yourself visible, while we make sure that your restaurant ordering system gets the most of your traffic.
We've just released a new feature, so it's a good moment to review the entire "Facebook tool-set" and remind you of some best practices.
The restaurant ordering system
It's important that your food menu is easy to access from your restaurant's Facebook page and that it looks great.
Installing our restaurant ordering system adds a "Start Order" button on your Facebook page. One click and the menu is displayed. Ordering is smooth and the user doesn't even technically leave Facebook. Great!
Now that the menu is well exposed to the customers, it is your role to keep it up to date. Use good quality, delicious images for your dishes. Take the time to get the menu right and you'll be rewarded with orders.
Simply share the hot link on your Facebook page
So you can start receiving orders within minutes.
Get started now
Use all the opportunities that Facebook offers
Facebook allows you to "create a call to action" for your business page. There are plenty of options available in terms of button labels, with "Start Order" being the best pick for a restaurant. In a recent release, we've made it easy for you to customize this button. Continue reading for details.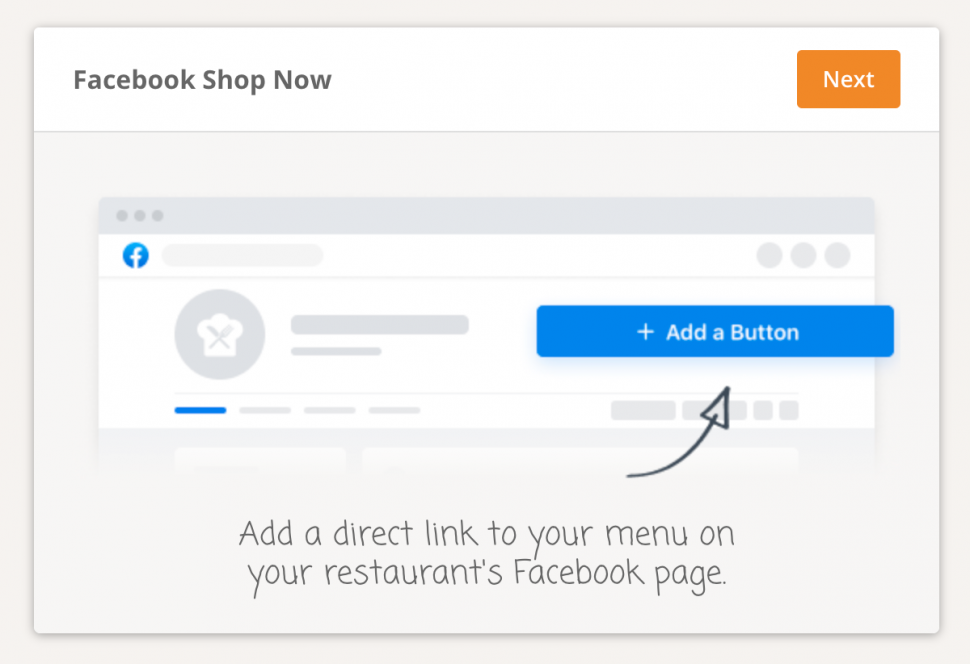 After signing up for our online ordering system, you will see in the Admin area a row under "Publishing" called "Facebook." There, we provide you with what we call a "smart link" or a "hot link". It's basically your custom link to your ordering widget, that you can copy-paste and use. You have there step by step visual instructions to get your "Start Order" button customized.
Post, post, and post
Yes, you need to get active posting at least once per day. Promote your daily offering, happy hours specials… you name it. Share your dishes and be visual. Facebook is a great place for sharing images, especially of food (and pets :)).
For this, the hot link comes in handy as well. Place it in each post. It is convenient for your customers to just click on it and start ordering. Moreover, the link works on any device (desktop, tablet, or mobile) and it also works on the Facebook mobile app.
For those who don't know, Facebook hides all apps while in their mobile app. For whatever reason, it's their policy. With the smart link in every post, ordering is covered. Your customers will be able to order no matter what.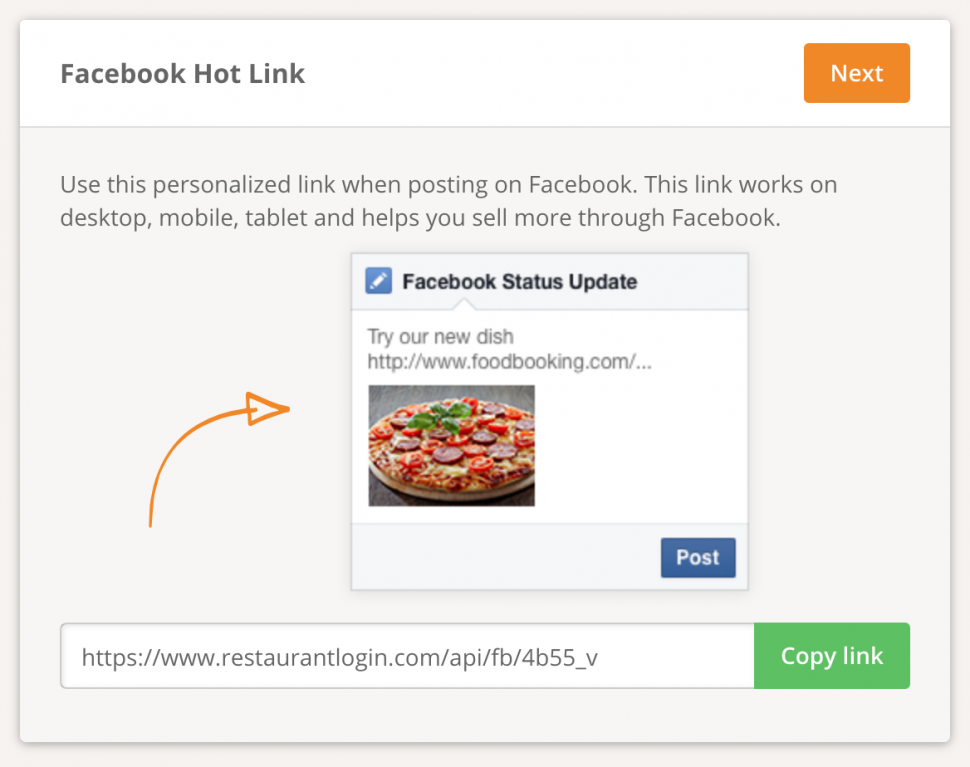 Go ahead and take your smart link from the Admin area.
For more new features that we've released lately, see also: