We're covering more and more of each restaurants' specific needs. We've just released a new feature that many of you have been asking for: setting up different opening, pickup, and delivery hours.
Flexible working hours
Restaurants' feedback showed that there are many business scenarios to consider, especially when it comes to delivery. For example, we've learned that your drivers might have shorter working times than the restaurant opening time. Or that some of you only do delivery during the peak times.
Set different opening hours for Breakfast, Lunch and Dinner.
You can now set multiple opening hours to suit your restaurant's needs.
Get Started Now
Thus, we have enhanced our order-taking software to allow independent schedules. You can have your standard opening hours, with a different pickup schedule and totally different delivery setup. Your working hours will appear nicely in the information section of the ordering widget, separate per each service.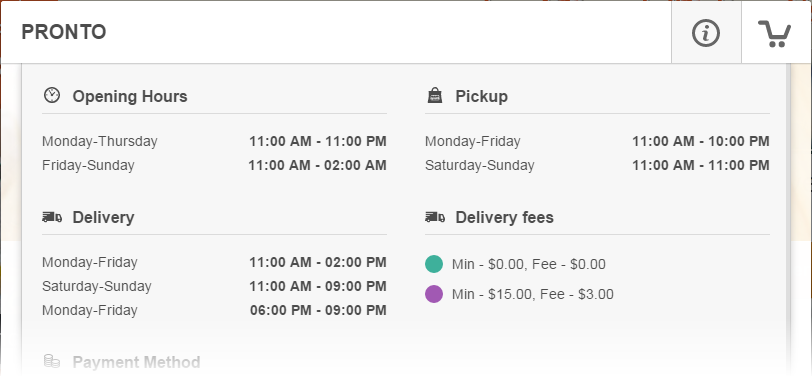 Setting this up in the order taking software
As usual, you can find the new settings available in the Admin Area, under Opening Hours.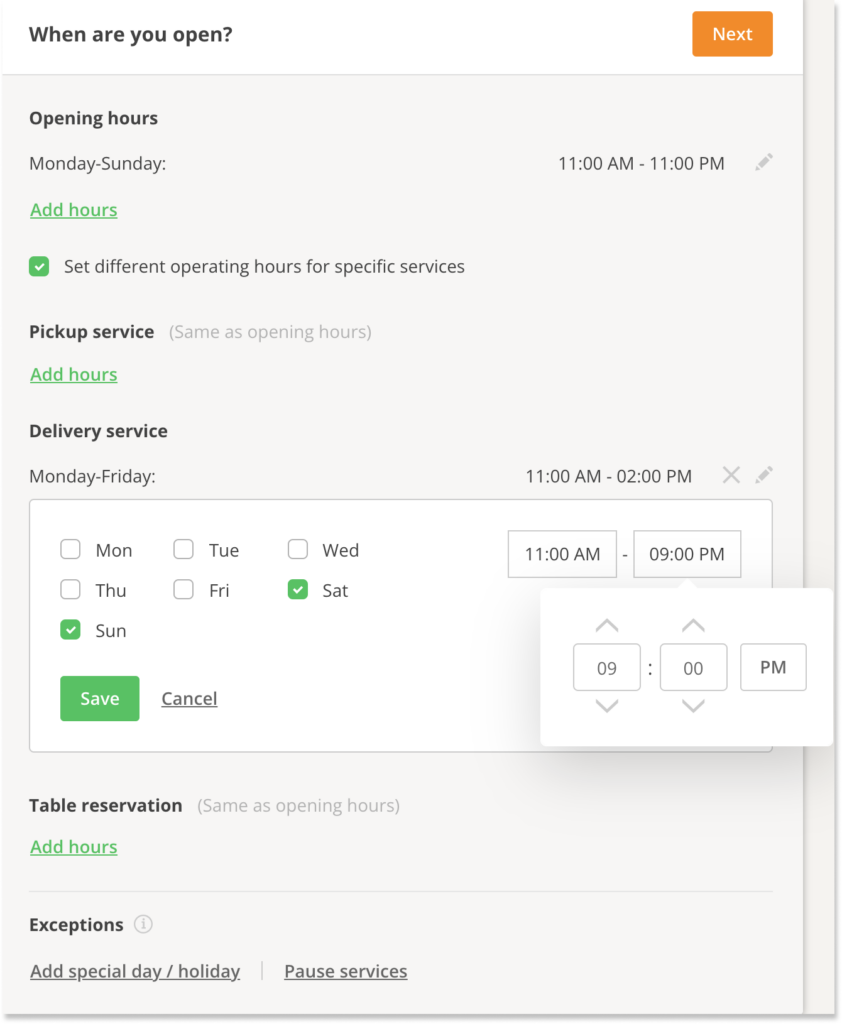 For the ones that are already taking orders with us, it's good to mention that you might already see different schedules in the Admin. If, for example, you've set up pickup to close 30 minutes before the restaurant's closing time, you'll automatically have here a different pickup schedule, that is 30 minutes shorter than the opening hours. We've basically moved the settings here.
For more new features that we've released lately, see also: