Food Ordering API
This restaurant API enables you to automatically process orders or retrieve the online menu
Food Order API
With our Food Order API, you can now receive & process the order details right after the restaurant owner / manager accepted an order through the order taking app.
Recommended use: POS API integration or fleet delivery management system integrations.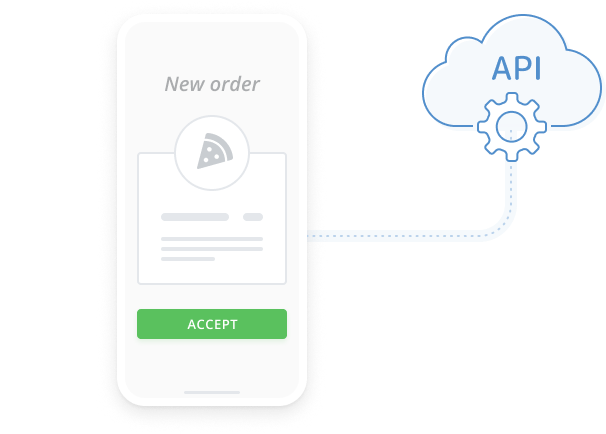 Restaurant menu API
Fetch the most current version of the restaurant menu for pre-populating 3rd party system DBs with the same entries.
Recommended use: POS system integrations.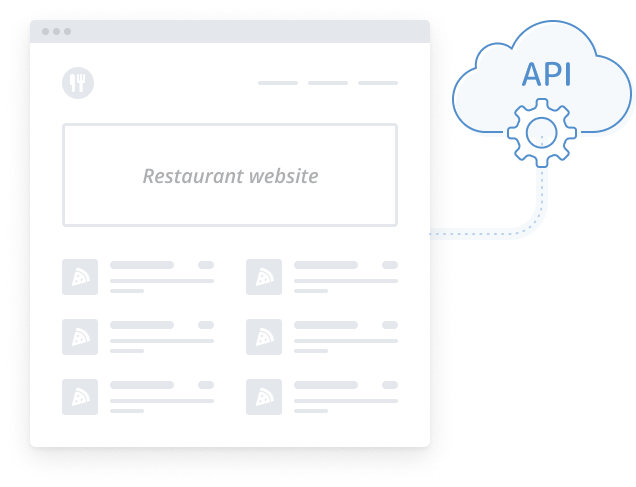 Our partners:
Get your great food delivery api or fleet delivery management solution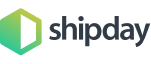 Easy restaurant delivery management system with automated dispatch and real-time tracking. Also connect with DoorDash and Uber drivers via Shipday
See more

Orderlord is a system for restaurants and chains to manage, dispatch and route orders.
See more

Tookan is a powerful off-the-shelf delivery management platform with offices in India, USA and UAE.
See more

It offers smart order dispatching, routing, and tracking, as well as customizable, machine-learning-enabled data analytics capabilities
See more

It consists of a dispatch app, a driver app, a kitchen app, a manager portal, and it also provides customer tracking and customer feedback.
See more

Delivapp offers a delivery management software solution built to help restaurants, delivery companies, and dark kitchens manage and optimize delivery logistics from a single platform.
See more

InhouseDelivery dispatches orders directly to a nationwide fleet of drivers as and when you need them.
See more

Relay provides restaurants with couriers for delivery orders fulfillment in New York City, New Jersey, Philadelphia, Miami, Chicago, Washington DC
See more

FreeOrdy provides a delivery service to restaurants in several European countries.
See more

Stava is a delivery solution specialized in food delivery, logistics, last-mile logistics, and route planning machine learning.
See more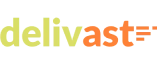 Delivast is a South African Delivery-as-a-Service company that provides delivery service for restaurants, allowing them to avoid hiring and managing a fleet of drivers.
See more

Ondway Delivery is an ultra-fast delivery company with hundreds of riders, helping restaurants deliver food up to 7km delivery radius in less than 30 minutes.
See more

The Mealshift platform provides restaurants with on-demand access through a mobile app to a network of drivers for all their delivery orders.
See more

Otter solution is a middleware solution that helps restaurants succeed in online delivery through aggregation, management & optimization.
See more

Sinqro centralizes orders and reservations for over 2600 restaurants, and helps fulfill deliveries for restaurants, francizes and dark kitchens.
See more

Based in Texas, US, Order Integrations facilitates connections between GloriaFood and POS solutions, and has already developed integrations with Clover and Focus.
See more

The interface of SambaPOS offers complete customization, advanced reporting, multiple departments organization, process tracking, floor plans and table organization.
See more

MobiPOS is a highly standardized affordable POS platform with more than 4000 customer outlets around the world, especially successful in the Asia-Pacific region, US and UK.
See more

QuickPOS Technologies Inc supplies restaurants with customized point of sale systems that include both POS hardware and software components.
See more

WinOrder is a POS solution distributed in Germany, Austria and Switzerland.
See more

Dineplan is a multi-location POS platform with more than 3000 customer outlets in 14 countries, especially successful in the Asia-Pacific region, India and Middle East.
See more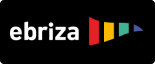 Ebriza is a cloud-based POS & eCommerce software designed for small and medium businesses that aggregates different sales channels on one device (phone or tablet).
See more

Carian BV is a supplier of touch systems for the hospitality industry based on PC hardware.
See more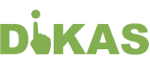 DiKAS provides POS solutions to restaurants, bars, clubs, bakeries, as well as other food or services related businesses.
See more

Founded in 2012 in the US, Bloom Intelligence is a customer data platform for the hospitality industry that provides advanced marketing automation tools.
See more

ilGlu by Venture Unicorns Limited is a Maltese company specialized in integrating SaaS solutions that has built integrations between GloriaFood and Wolt delivery service, as well as between GloriaFood and Lightspeed POS solutions.
See more

SKOOT Eco is an award-winning, B-Corp accredited climate change platform helping communities, businesses, and individuals counter their carbon footprint on the road to net-zero.
See more

ExpertOrder by Revout IT GmbH is a comprehensive POS (Point of Sale) software solution designed specifically to meet the needs of hospitality businesses in Germany.
See more