QR Code Restaurant Menu
for Dine-in Ordering
Contactless ordering for restaurants has never been easier.
Contactless Dine-in Ordering Is Here to Stay
Generate your own QR code menu that food clients can scan to order within seconds of being seated.
A no-touch digital menu is a no-brainer in this technology-reliant world. Let's bring this innovation to their table.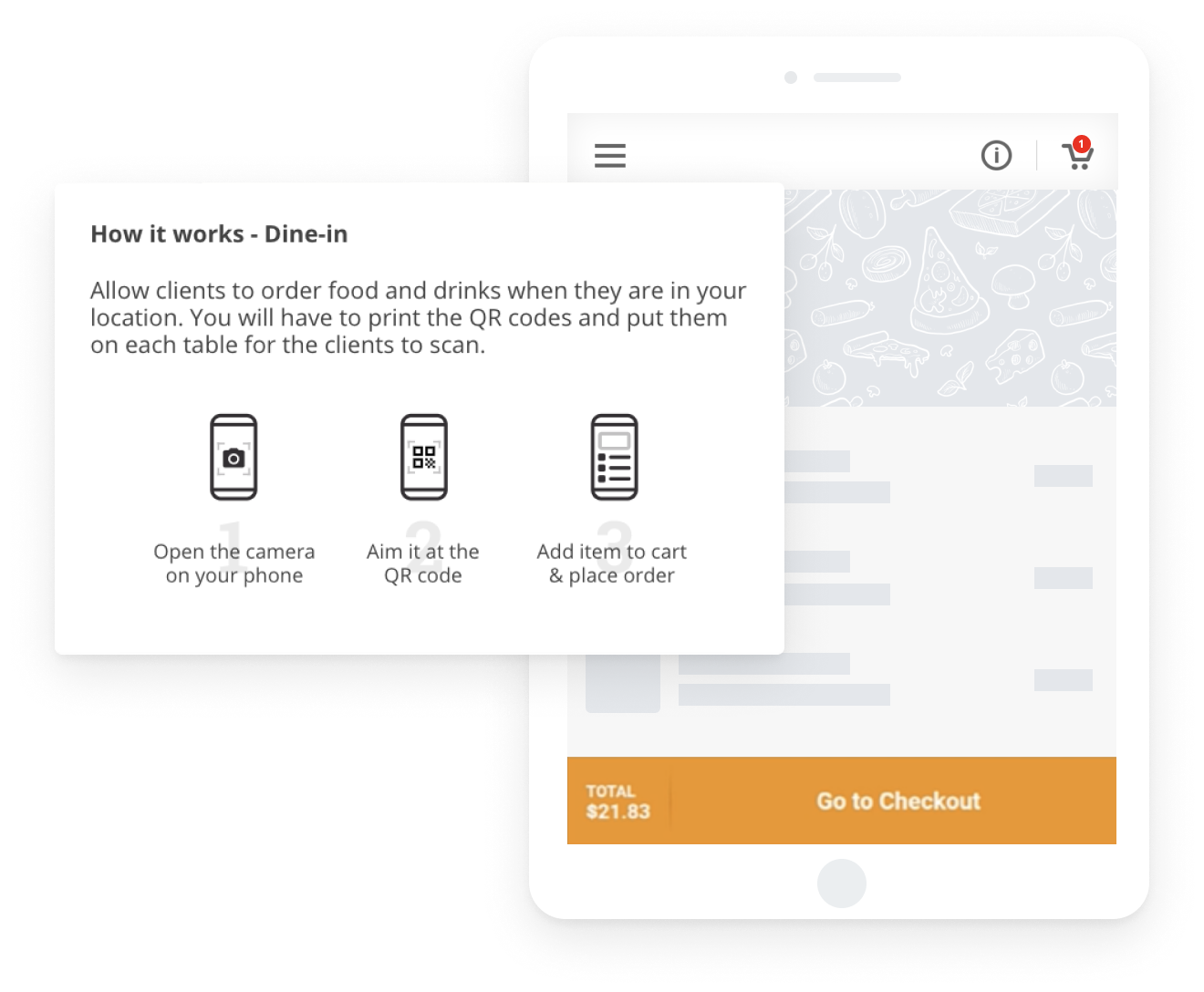 Serve More Customers, Faster
A contactless menu ensures faster table turnover, without sacrificing customer experience.
With order-taking out of their minds, your waiters can now focus on serving food and bussing tables for the next party.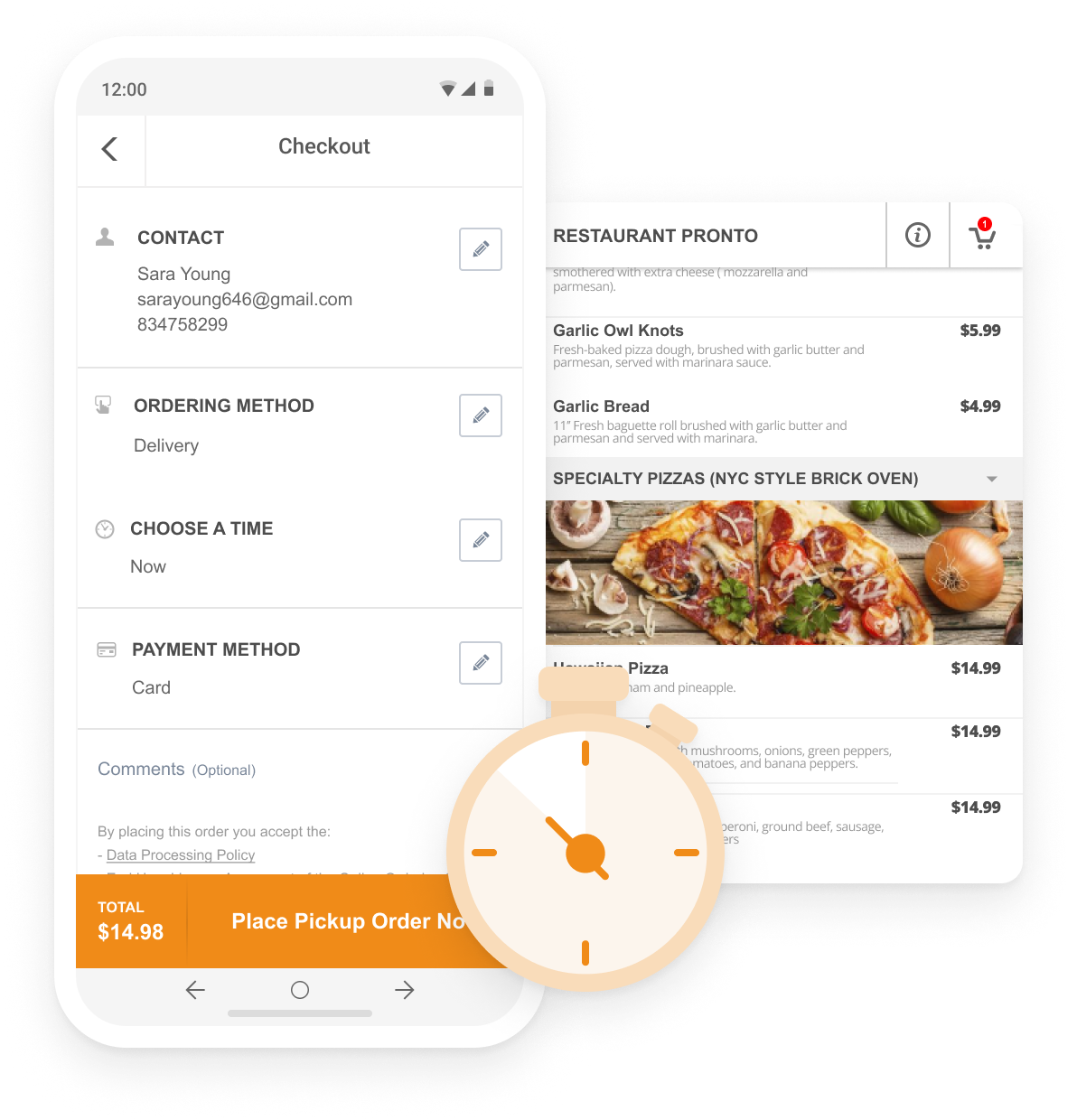 Put Safety First with Minimal Interaction
A QR code restaurant menu will keep customers and staff safe by reducing person-to-person interaction.
QR code restaurant ordering is here to stay long after the threat of COVID19 is gone. Get yours now.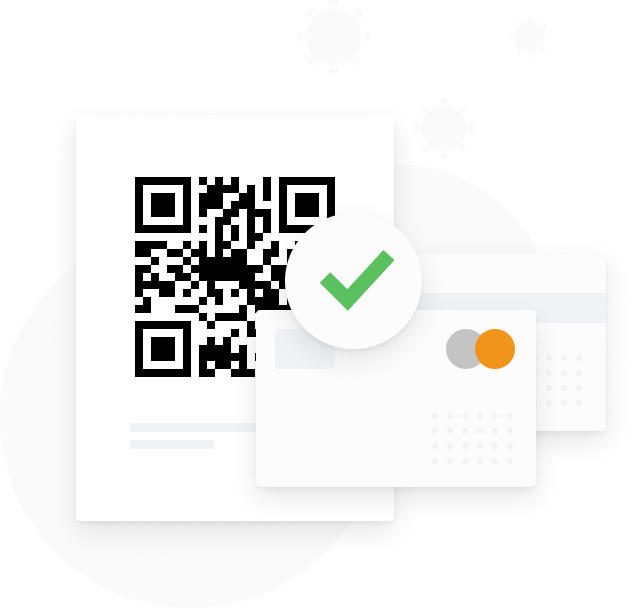 How Food Clients Experience Contactless Dine-in Ordering
As soon as they get seated, people can scan the QR code to order food.
Scanning the code will instantly open the food menu with dine-in ordering already pre-selected.
All that's left is to decide what they want to eat and fill in some info like the table number. It's that easy!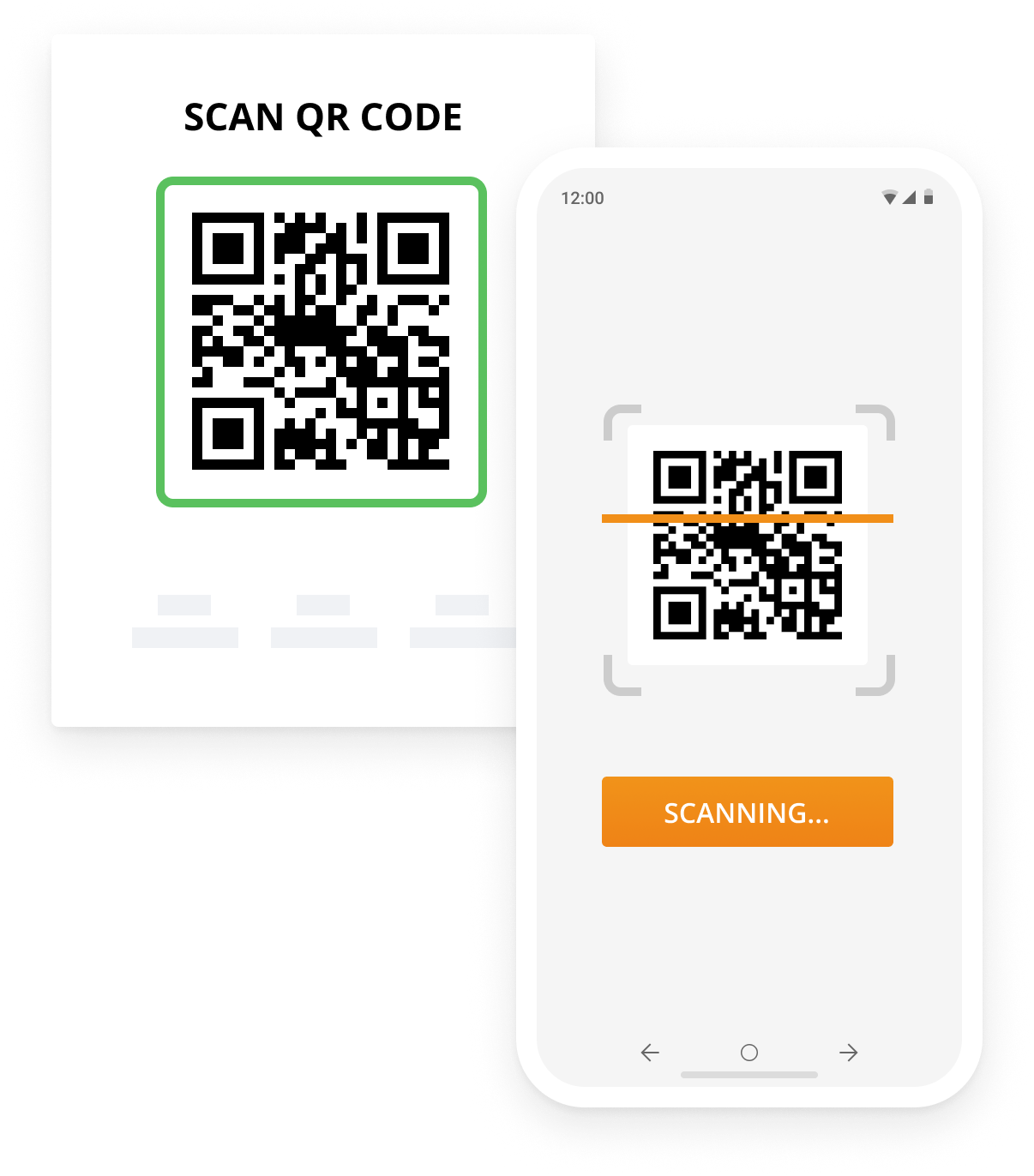 How to Get Your Own QR Code Restaurant Menu
To activate dine-in ordering for your restaurant, go to Services & opening hours and select Dine-in.
To print your QR code flyer, go to Publishing -> Dine-in QR Code. We will guide you through the process of creating your code using our QR code generator.