In July, we released a flurry of new features in our order taking app, published a new video on setting up delivery zones and using heatmaps, and showcased a memorable success story on our blog. Let's take a closer look at the latest GloriaFood updates!
New Order Taking App Features
Pause services
You can now pause selected services straight from the order taking app by going to Options -> Pause services, as shown in the image below: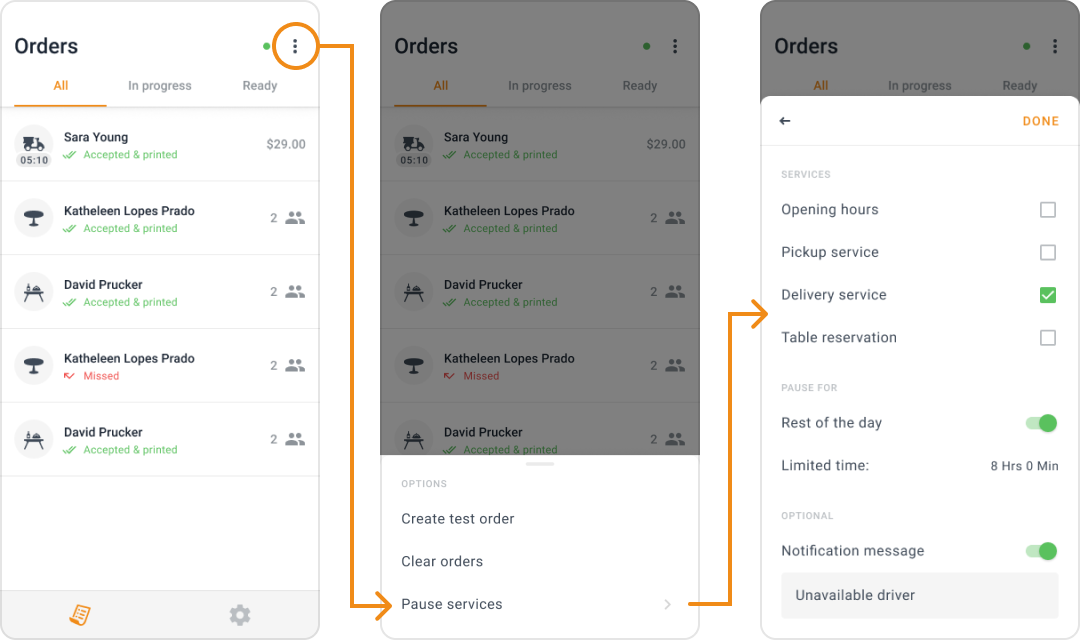 You can choose to pause specific services, or you can pause all your services at the same time, by selecting "Opening hours." Services can be paused until the end of the day or for a set period of time.
In the "Notification message" field, you can also add a reason why you're pausing the services. This message will be displayed in the ordering widget for your customers to see.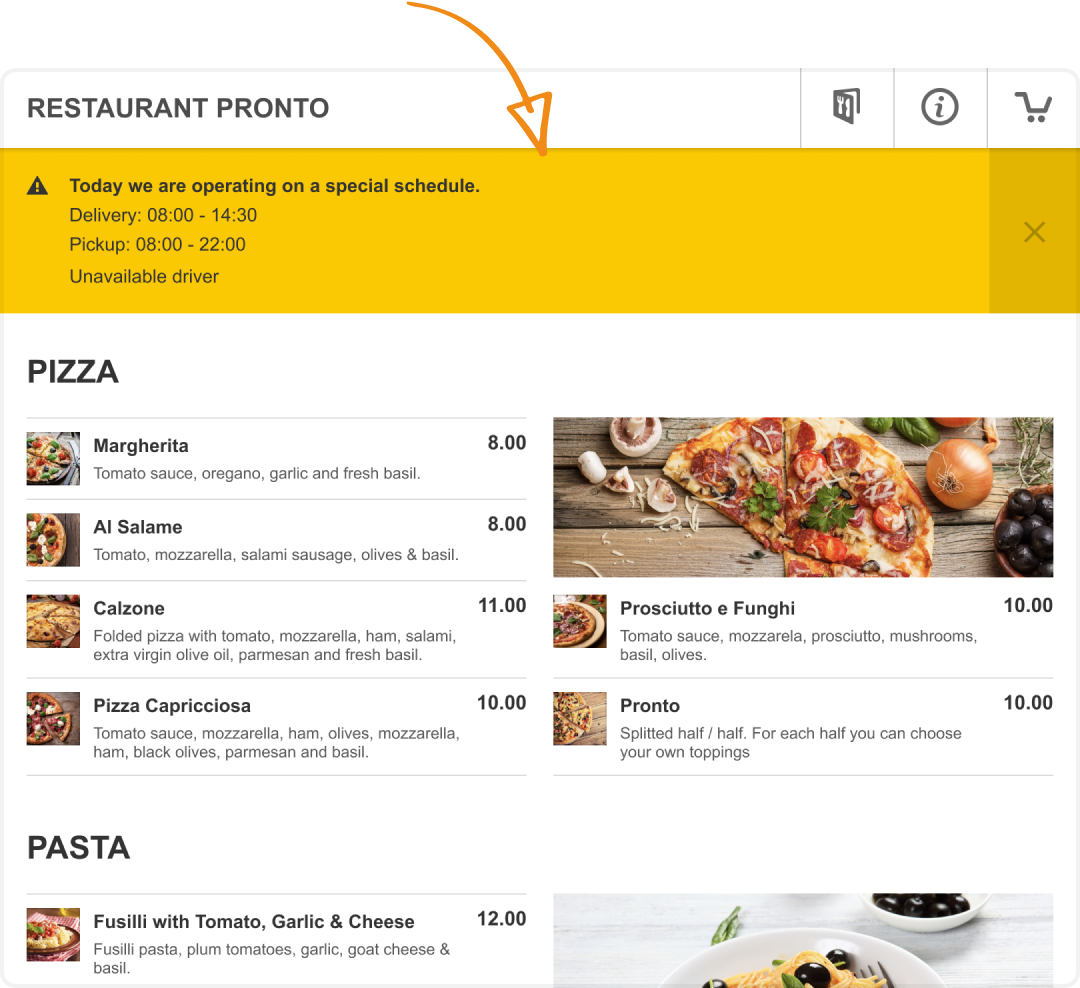 To resume your operations, click the Unpause button straight from the app.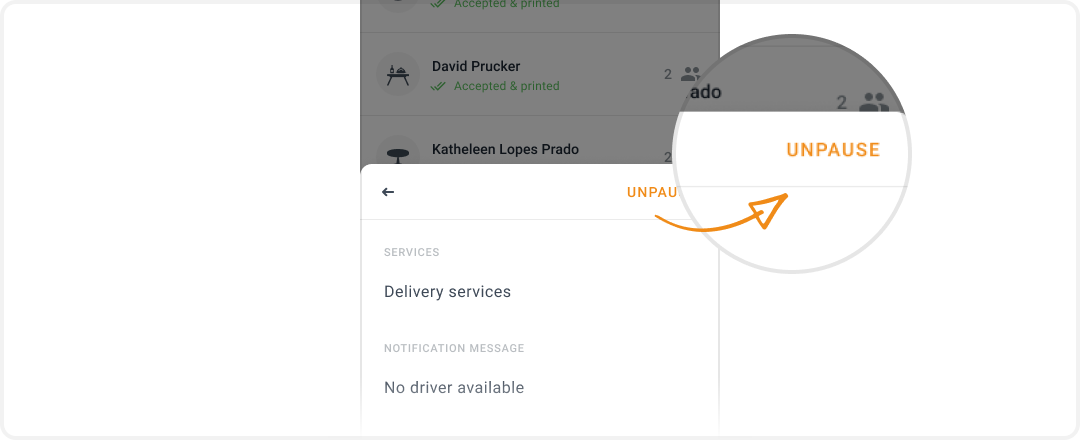 Out of Stock
You can now also mark menu items and choices & addons as out of stock, straight from the order-taking app.
Start accepting online orders today
Download our free online ordering system & order taking app
Get Started
Just go to the new section called "Availability," and select menu items or choices & addons. Tap on the item you want to mark as out of stock and select the preferred option: until tomorrow, until a preferred date, or undetermined.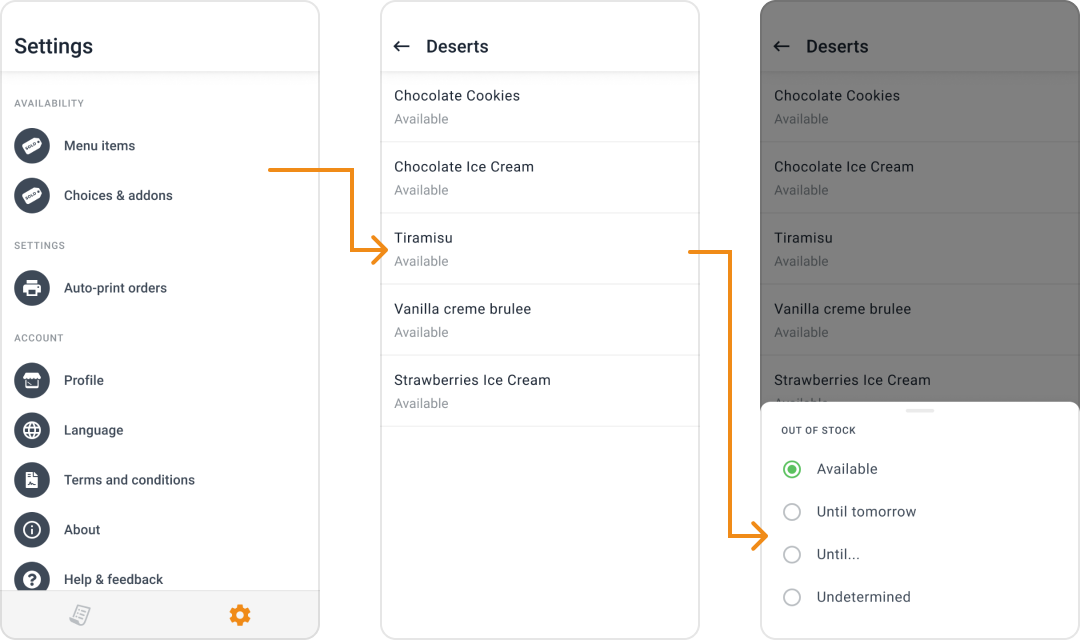 Then, the item will show up as out of stock, like this: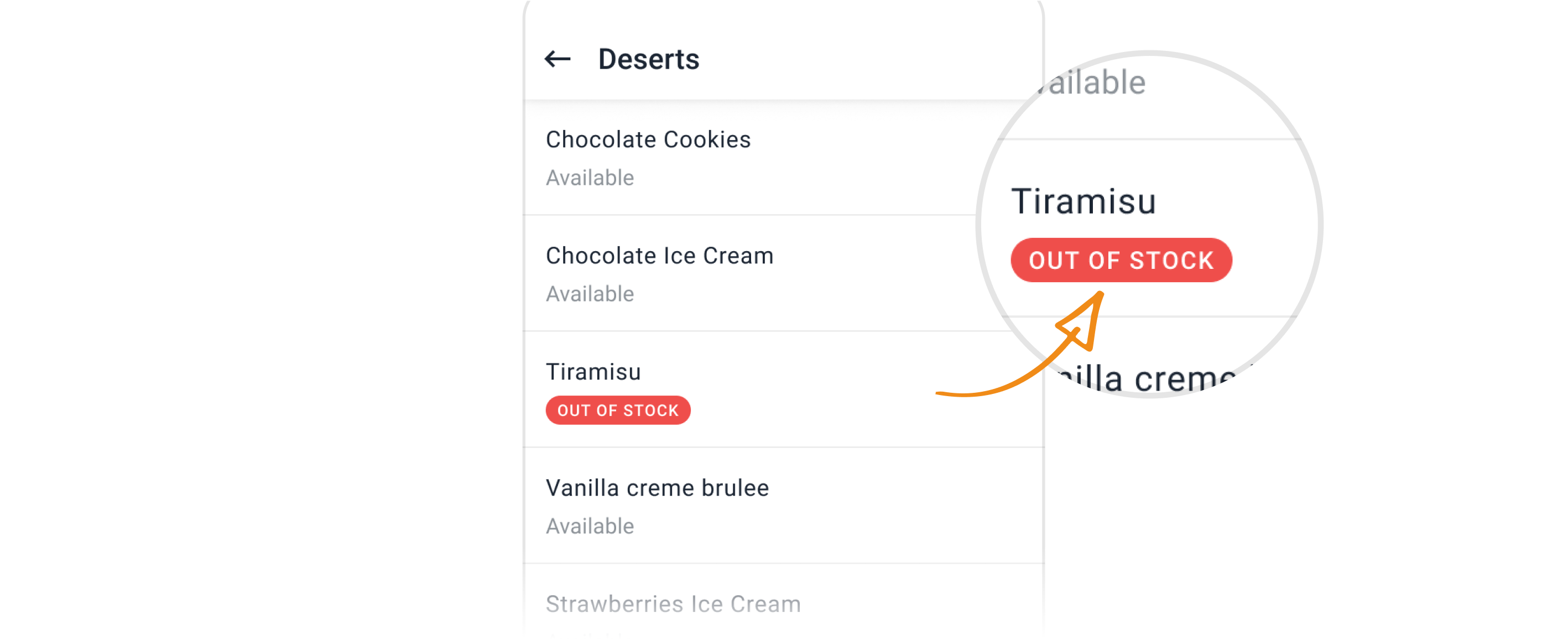 To mark it as available again, tap on the item once and select the "Available" option.
Here's what you need to keep in mind about the out of stock feature:
Items that you marked as out of stock, whether in the order-taking app or in Admin, will feature the 'Out of Stock' label
Any out-of-stock change is immediately reflected in the Admin and vice-versa
Food customers will see items marked as out-of-stock with the 'Sold out' label in the ordering widget
Reason for Rejecting an Order
You can now share the reason behind rejecting an order with your food customers. Choose between the pre-defined reasons we provide or type in your own custom message.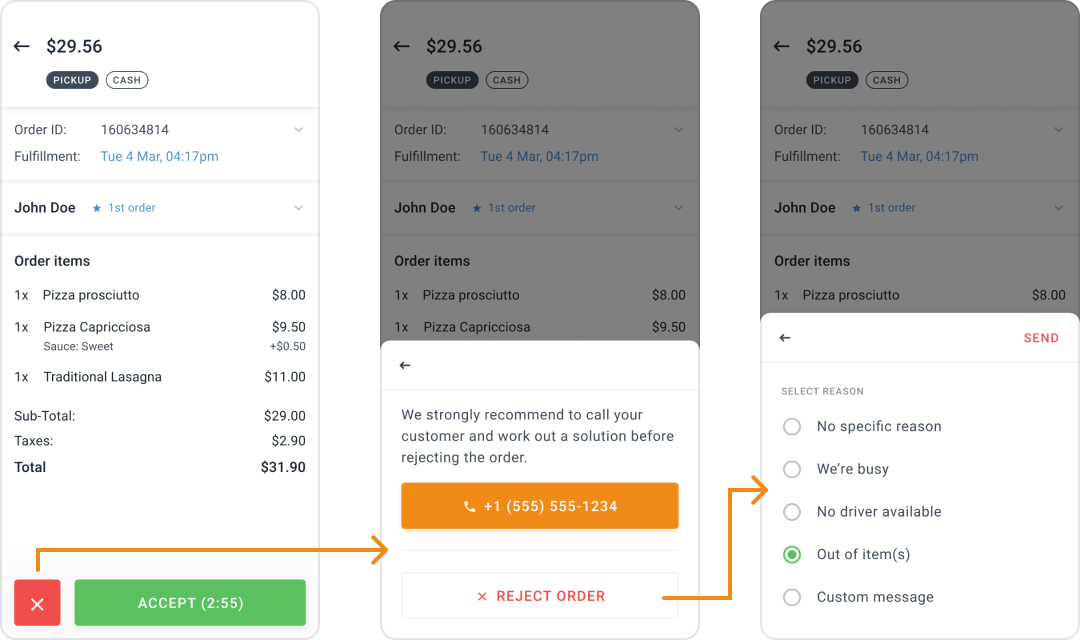 Food customers will get notified that their order has been rejected via the ordering widget & via email, and they will see your reason as such: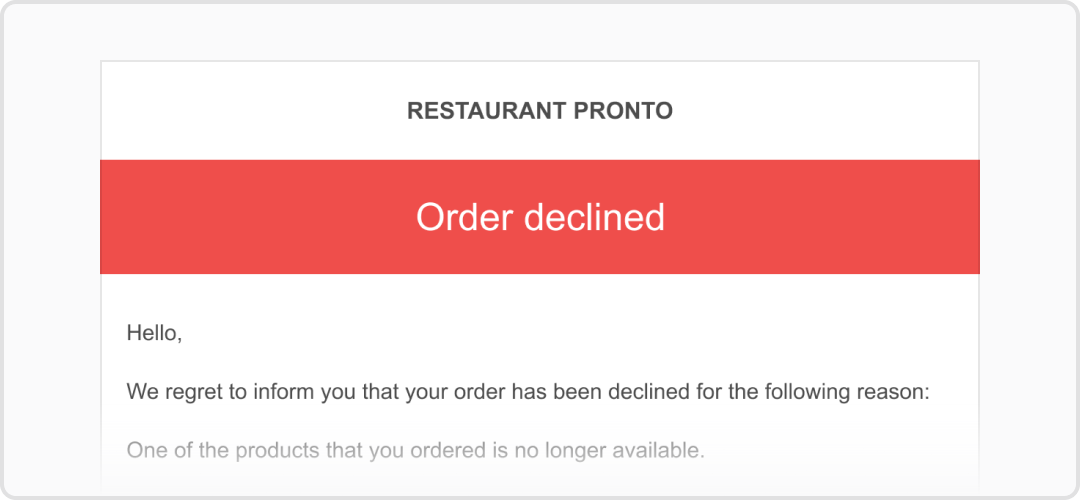 To enjoy all these new features of the order taking app, download it now:
Read more: The order taking app for restaurants by GloriaFood gets fresh features
New Video: How to set up delivery zones & use the heatmaps to your advantage
In our newest video, you will learn how easy it is to set up delivery zones and charge delivery fees with the GloriaFood online ordering system. Additionally, we teach you how to access the delivery Heatmaps and use them to increase revenue:
Boost your online sales using delivery heatmaps
Identify high order density areas and create targeted promotions
Get Started
Sandwich Pizza House Success Story
Julie, the owner of Sandwich Pizza House, has been a part of the GloriaFood family for 5 years. Recently, she helped us update her success story on our blog with even more information on why she loves GloriaFood.
We have had tremendous success growing our business online – going from a few hundred a week to our current volume of about $1,000/day.
Read more about her success story here: GloriaFood Reviews: Sandwich Pizza House
Popular GloriaFood Blog Articles
Here's what our readers enjoyed reading about in July:
See you next month for other exciting GloriaFood updates!
Next roundup: What's New with GloriaFood Roundup: August 2022