It is no secret that the rising inflation has taken a significant toll on the food industry. Restaurant owners are confronted with rising food costs, the inability to pay their whole team, and a dwindling number of customers.
The consumer price index for food has increased from 3.7% in August 2021 to 11.4% in August 2020 in the US. The forecast isn't good, so if you want to survive the rising restaurant food costs, you need to adapt. You need to make some changes that will help you keep making a profit in these hard times.
In this article, you will find some useful strategies you need to implement now if you want a successful restaurant.
How the rising inflation influences your restaurant food costs
Inflation can be explained simply as a price increase that decreases the customer's purchase power. It has been caused by a conglomerate of reasons (pandemic, war, labor shortage, weather conditions), and it affects almost every type of product.
For this article, we will focus on inflation in the restaurant industry. As restaurant food costs get bigger – produce being more expensive and clients having less power to buy food, you could say the restaurant business is being attacked on two fronts.
Not only do you have to spend more on ingredients, but you are losing customers. However, don't focus on the negatives. Yes, it is a challenging period, but you must not give up. Rather, choose to concentrate on finding solutions.
Start by monitoring how much you spend on ingredients and find ways to reduce your costs. This restaurant food costs formula will help you determine if you are on the right track:
Restaurant food costs percentage = ((Beginning Inventory + Purchases) – Ending Inventory) / Total food sales
Keep in mind that the average food costs for a restaurant are about 28 – 35% of the total revenue.
Adapt your menu to make a profit
Your menu is the first thing you must modify to adapt to restaurant inflation. But, before you start making any changes, analyze your current menu and identify the best-selling dishes, the least ordered ones, and the ones that contain expensive ingredients.
Opt for a smaller menu
If you are wondering how to cut food costs in restaurants, making the menu smaller should be your first choice. Smaller menu = less ingredients = lower food costs. You can focus on perfecting the dishes that already sell very well and eliminate the ones that encourage food waste.
Furthermore, clients prefer a small menu as it indicates a quality restaurant and is also faster to read. Make sure to add the most expensive items first to attract your client's attention.
Read more: Why Restaurants with Small Menus Are More Successful [+ Template]
Create your own restaurant menu in minutes for free
Publish it on your website and start taking online orders now
Get Started
Offer add-ons
To make a profit, your menu must include dishes with a high-profit margin. Do you know what the most profitable items are? Add-ons! Think of topping for pizza, burgers, or any other dish. This also allows clients to customize your items to their liking.
With the online ordering system from GloriaFood, enabling add-ons is extra easy. Check out this video to learn how to create the most profitable menu in inflation:
Read more: How to Improve Your Restaurant Menu with Choices and Add-ons
Make small changes to your menu item's pricing
If your famous burger is 10 dollars today and 20 dollars tomorrow, it may shock your loyal customers and deter them from buying from your restaurant again. Everybody is aware of the restaurant inflation in 2022, and clients are expecting a price increase, but it shouldn't feel like a hit.
Instead, try to get customers accustomed to the changing prices by increasing them slowly and steadily. For example, add 2 dollars to the burger, wait two weeks, analyze how your clients reacted to the change, and, if there are no significant bad follow-ups, increase it again by $2.
Read more: Restaurant Menu Pricing Strategies to Help Your Business Thrive
Reduce portion sizes
To keep you from making a dramatic price change to balance restaurant food costs, you can start by making your portion sizes smaller. Don't go overboard. Clients should still be satisfied at the end of a meal, reduce them just enough so you can keep making a profit.
Keep your customers in the loop
The key to managing rising food costs for restaurants without losing clients is to value transparency. Therefore, you should let customers know when you are making a change and the reason behind it.
Let's say you will be increasing the price of your best-selling pizza. You can make a post on your social media announcing the price increase and the justification. Here is an example:
"Every day, we wake up determined to offer you the most delicious pizzas, baked with high quality and fresh ingredients. As you may know, because of the inflation, the cost of our ingredients has gone up by 50%!
We will never compromise on quality, but to ensure we can pay our employees fairly, we have to increase our pizza price by 25%. We hope you can understand the situation. To sweeten the change, we have included a free dessert for every two pizzas ordered."
By keeping your clients in the loop, you let them know you care about them and value their opinions. Keep the line of communication open, feedback will help you improve your restaurant. By actively analyzing customer feedback, you can gain valuable insights into areas where your restaurant can enhance its offerings and overall dining experience.
Offer appealing promotions
To soften the blow of the changes, you can offer promotions. Sure, the price may be higher, but you can choose to focus on the free delivery. With the online ordering system from GloriaFood, you can set up a new promotion in a matter of minutes.
Leverage promotions to sweeten the price increases
Install a free online ordering system with a built-in promotions module
Start Now
All you have to do is create a free account, put together a delicious menu, go to admin -> Marketing -> Promotions, and choose one of the tried & tested promotions available. You can change the name, photo, and even type of customer (new or returning) or hours it will be available.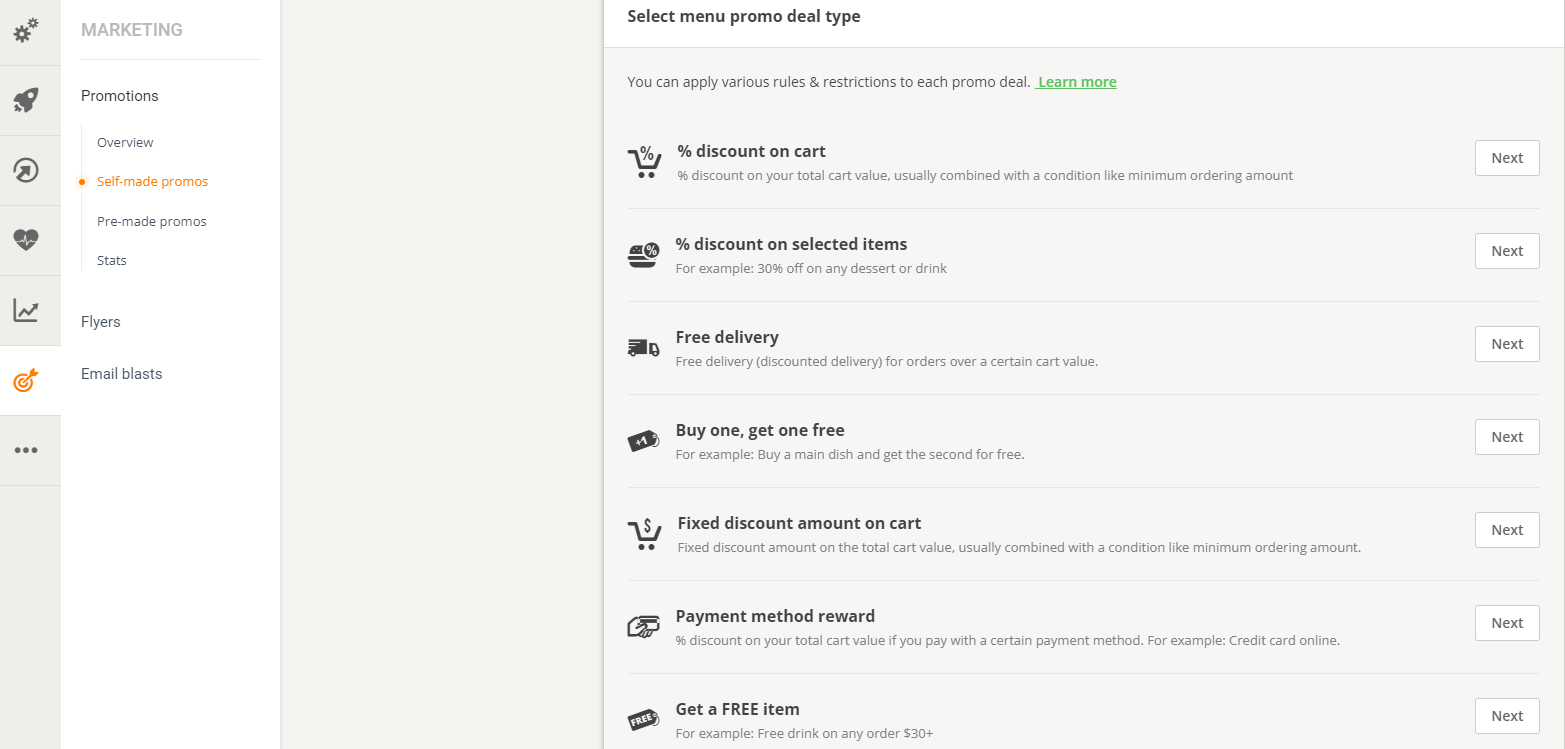 Here are a few ideas for promotions that will distract from the price changes:
Free delivery: the good part is that if the price is higher, clients are closer to reaching the free delivery limit. Advertise the free delivery promotion on your social media to create hype among your followers;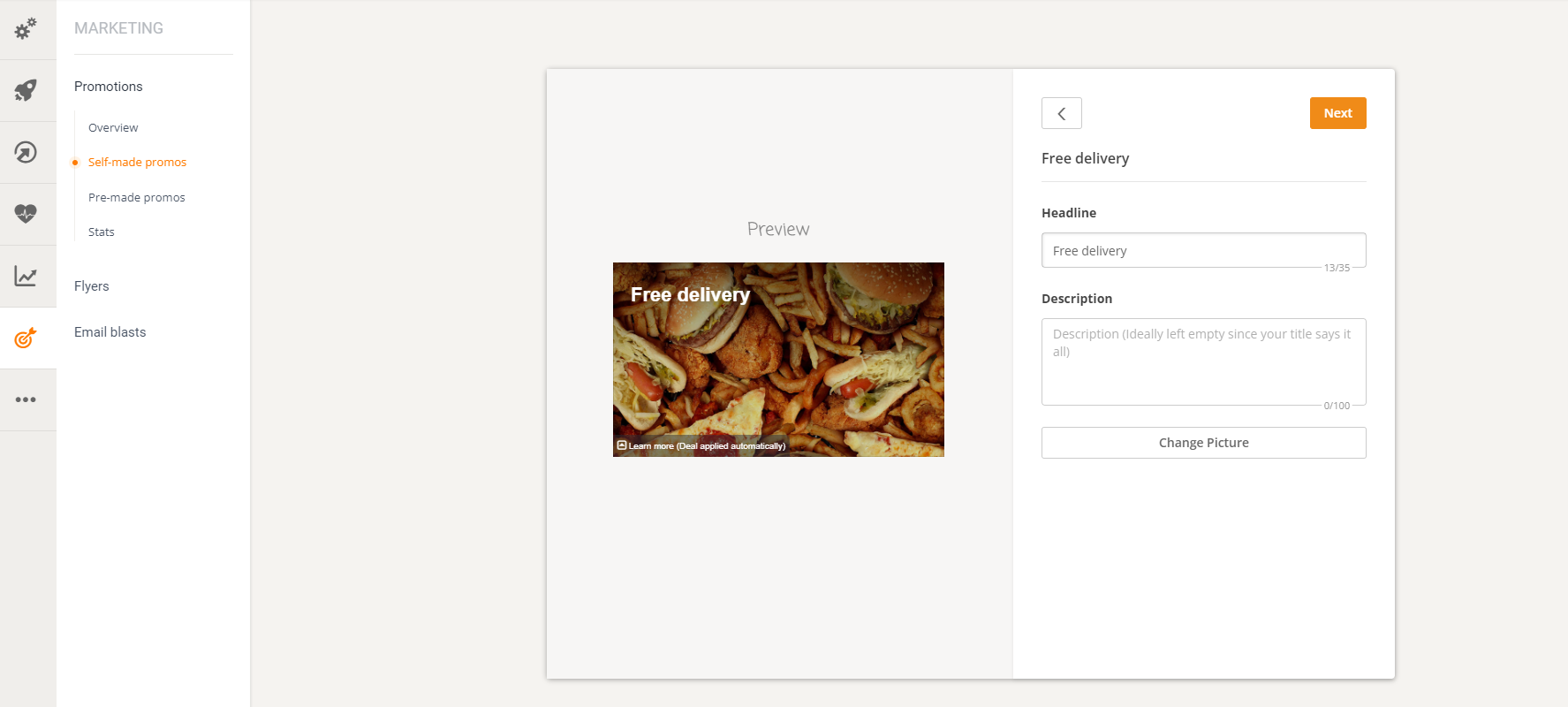 % discount on cart: you can offer a 10% discount on a 60-dollar cart or more to encourage big orders. This will surely be a hit with the office crowds where colleagues can unite to order more and pay less;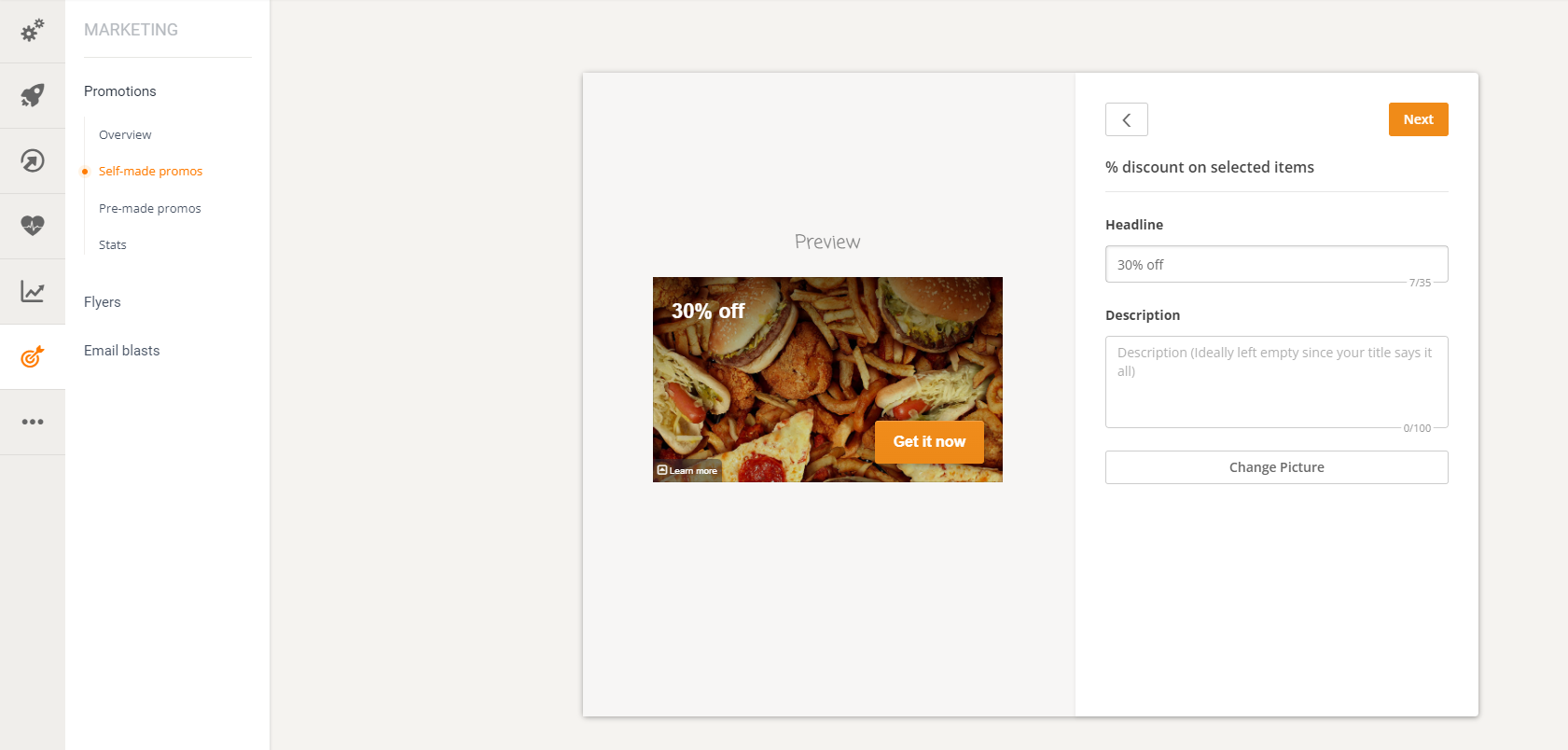 Get a free item: find an item that doesn't cost that much to produce, such as a simple but delicious dessert and offer it for free for an order over a certain amount.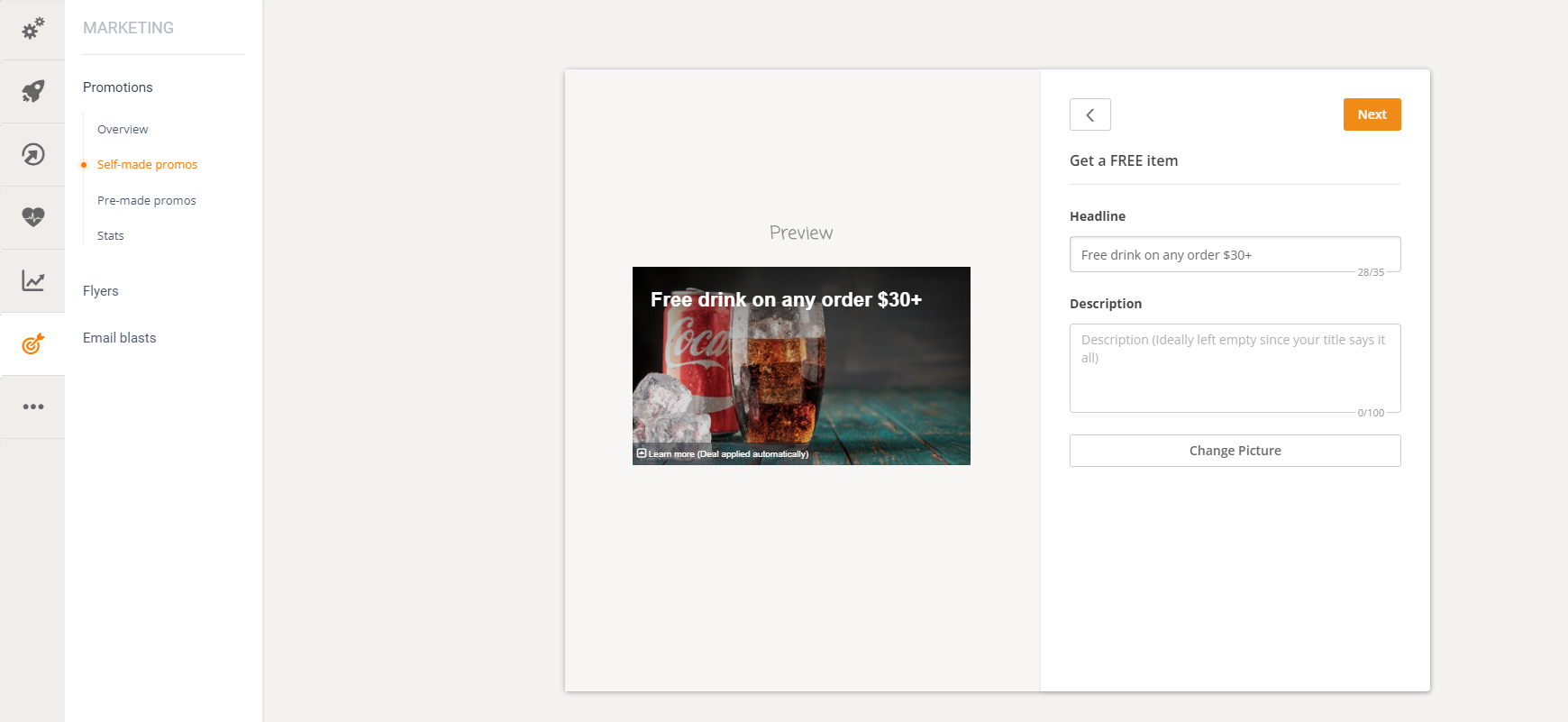 Learn more about setting up promotions from this instructional video:
Read more: Use These Restaurant Promotion Ideas That Work to Get Customers Through Your Doors
Focus on online ordering to increase efficiency
When you are already in a difficult situation, struggling to make a profit, there is no room for errors. You can't afford to have somebody writing down an order wrong or not being near the phone when a client is ringing.
That's why you need an online ordering system to make your life easier. Do you want to know the best part? The online ordering system from GloriaFood is free! With a simple and intuitive setup, you can accept orders in just a few minutes!
Leverage technology to survive the restaurant inflation
Install an online ordering system to your website for free
Start Now
Here are the benefits of taking advantage of ordering technology when your restaurant is faced with a big inflation:
No errors: the order reaches you instantly and correctly, and there will be no errors along the way;
Changes made easy: when you have to change a price or a menu item, you don't have to print a new menu and waste more money. You can just change the online menu in a few clicks;
Seamless process: you don't have to stress your employees with unnecessary tasks, all you have to do to accept an order is tap a button on the screen of your smartphone or tablet;
Easily set up promotions: attract new and returning customers with great promotions to make up for the price increases;
Monitor your progress: you can identify what works and what doesn't for your restaurant by accessing the Reporting module and noticing where your orders come from, how many are there, and other relevant information.
Update working hours
Is your restaurant open from sunup to sundown? Do your employees have large gaps when they are just sitting around because there are no clients? Then you may be losing money.
The solution is simple: change your working hours to your busy hours. This way, you don't have to pay your employees or consume energy and resources if you are not making a profit. For dine-in clients, this is easily done by monitoring foot traffic for a week.
To determine the busy hours for online ordering, you need to access the Reporting module from GloriaFood, by going to admin -> Reports -> Extended -> Orders.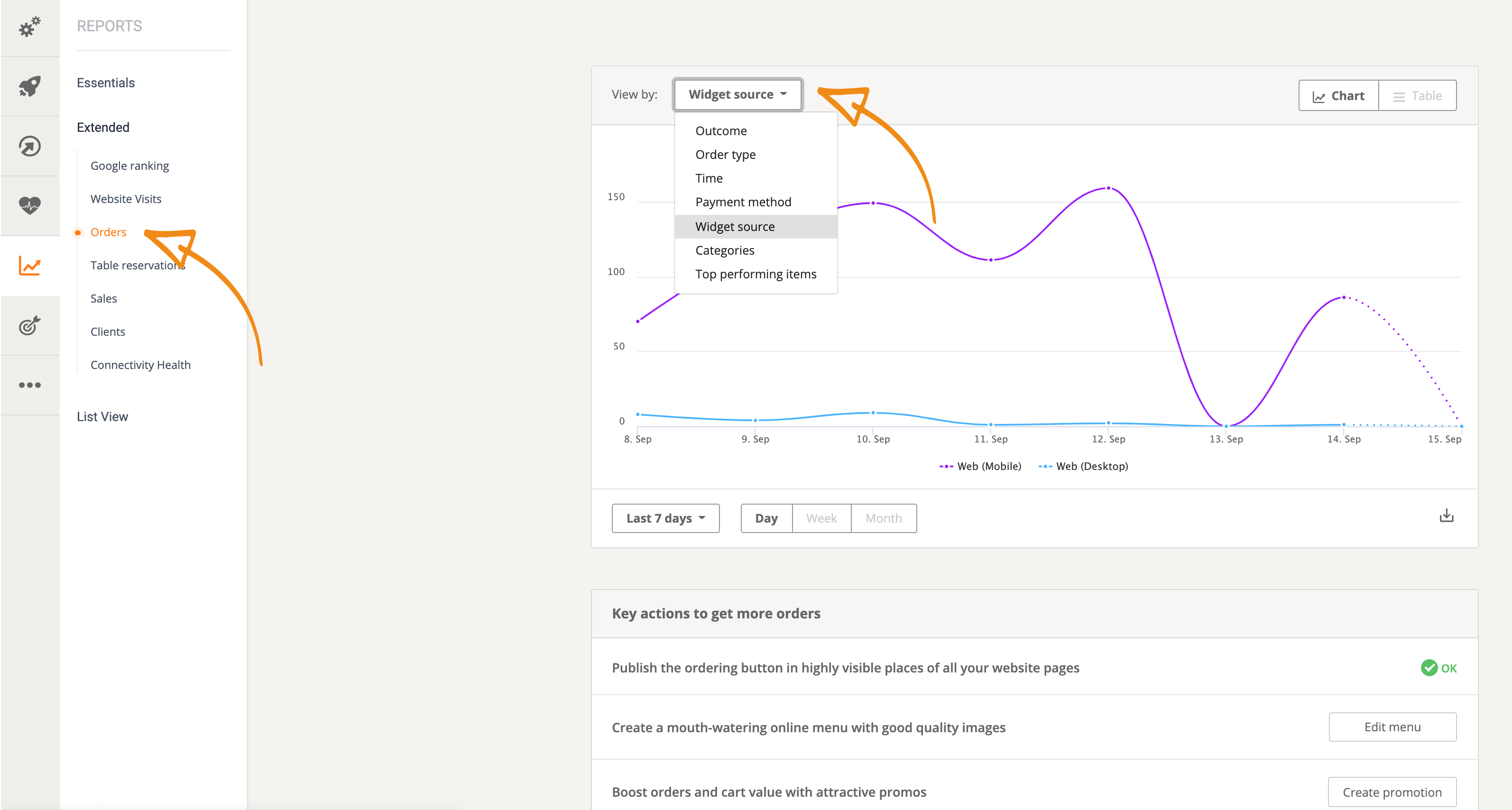 Another great Reports information to help you tame restaurant price inflation is Delivery Heatmaps. By going to admin -> Reports -> Extended -> Delivery Heatmaps, you can see what areas your big orders come from.

If you want to make the delivery process more effective and save on gas, you can choose to only offer delivery to the zones you know your clients are in.
Conclusion
Unfortunately, inflation seems like it will be affecting our lives for a while. The increase in restaurant food costs and the decrease in customers can severely affect your profit if you don't make the necessary changes. Start by creating a small, profitable menu, get the best online ordering system, use technology to monitor your results, and don't forget to maintain open communication with your loyal clients.