Enable Contactless Ordering for Dine-in with a Free QR Code Ordering System
Over the past few years, QR code restaurant ordering for dine-in has seen a rise in popularity. Throughout the COVID-19 pandemic, restaurants had to adhere to strict hygiene standards, including finding ways to offer contactless ordering to patrons.
Dine-in options have returned to normal as the pandemic dies down, but QR code ordering is here to stay.
Here's why you should set up a QR code ordering system and how you can do it in a few easy steps.
Benefits of using a QR code ordering system for your restaurant
Reduce wait time
The long-term consequences of long wait times are well-known; the longer your patrons have to wait, the more unlikely it is that they will return to your establishment.
Once your customers have been seated at their tables, they will no longer have to wait for a server to come and take their order. All they have to do is scan the restaurant QR code menu and order their meals.
In a recent study published on Oracle's Food and Beverage blog, 33% of participants stated that they would only wait 5 minutes for service before getting annoyed.
In addition, after your customers have finished dining, they no longer need to wait for a server to bring them a check. They can pay for their meals right from the QR code menu app.
In a nutshell, people dislike waiting and now, they don't have to. Your restaurant can save a lot of time and money by allowing customers to order and pay on their own time using a QR code restaurant ordering system.
Reduce human error
There are several factors that can cause a server to get an order wrong with traditional ordering, including a loud environment, foreign accents, or speech impediments.
All of these are eliminated using a QR code restaurant ordering system. The QR code menu app essentially allows your clients to communicate directly with the kitchen.
Since customers are sending their orders to the kitchen, they can personalize it to their liking without the fear of having the waiter get the order wrong.
Make your restaurant more sustainable by reducing paper waste
Making your restaurant more sustainable is all the rage in 2022, and simply replacing traditional printed menus with digital ones takes you one step closer to being fully sustainable.
Another downside of hardcopy menus is that you would have to print another set of menus every time you add or remove items. Not only does making your restaurant sustainable save the environment, but it also cuts down on your costs.
Read more: 10 Restaurant Sustainability Practices You Can Implement Immediately
Serve more customers
By using a restaurant QR code menu, your employees don't have to take orders and bring them to the kitchen. They can use that extra time to bus tables that have recently been left vacant.
This leads to faster table turnover, allowing you to serve more customers. You can also use those idle employees to fulfill delivery orders.
How to set up a QR code ordering system for free
1. Create a GloriaFood account
To start accepting QR code orders, you must first create and set up an account with GloriaFood here. Navigate to the "Restaurant basics" section of your dashboard and fill in the required information.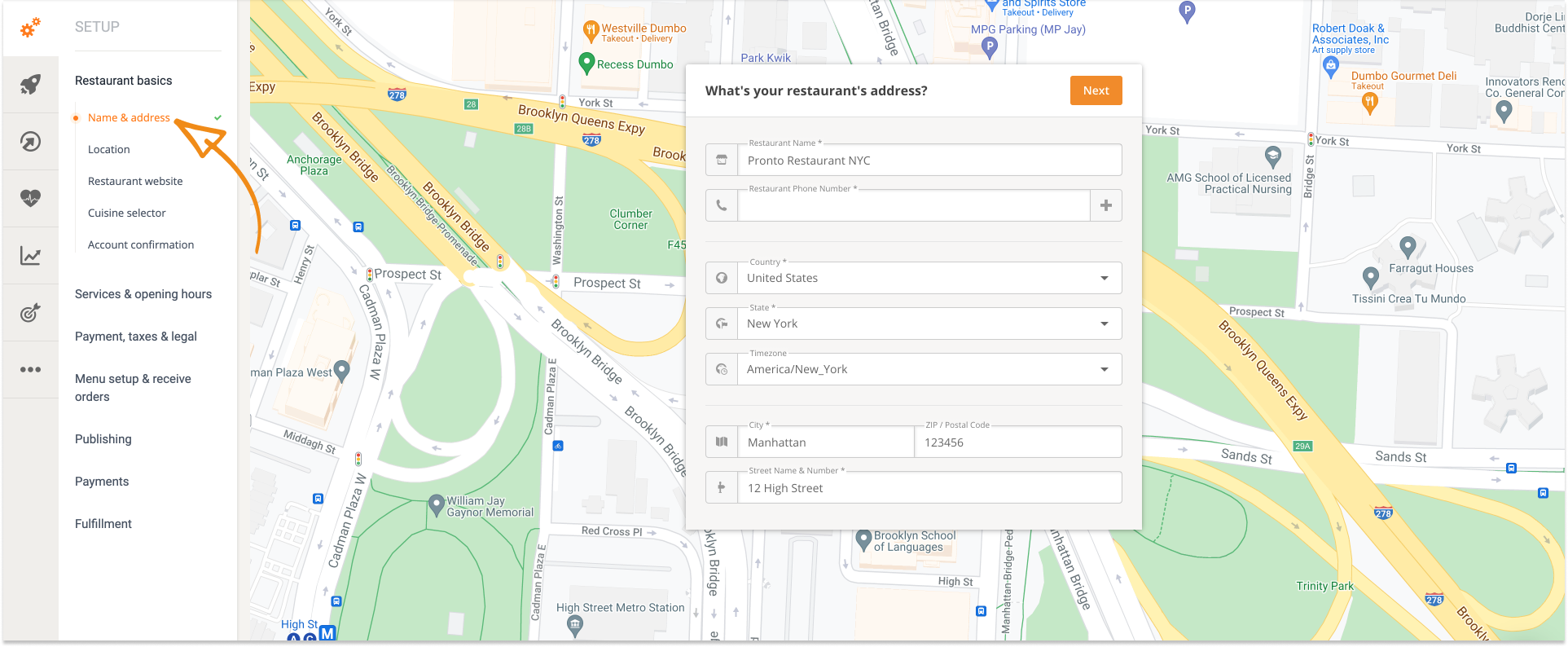 2. Enable the dine-in option
Go to "Services & opening hours" and enable the "Dine-in" setting.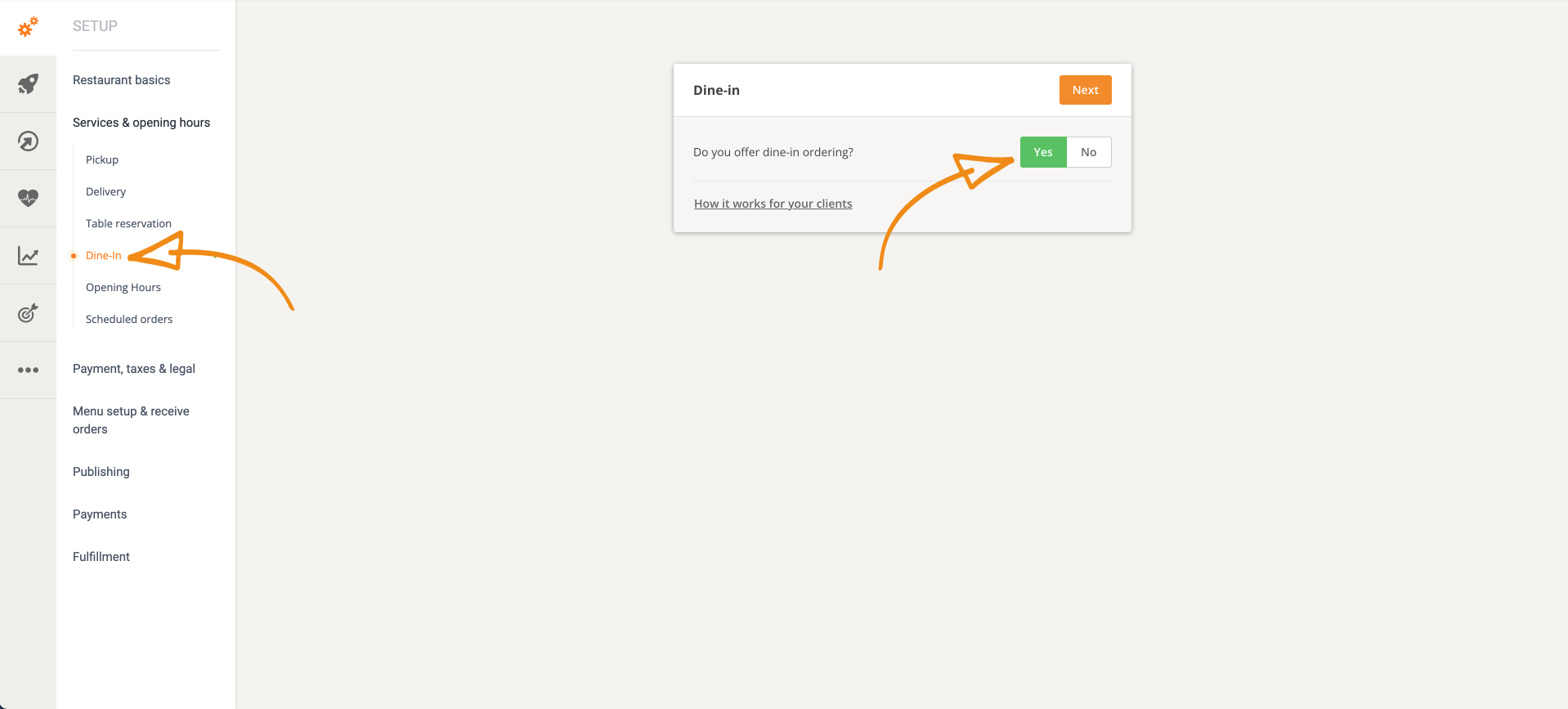 3. Set your opening hours for dine-in ordering
Next, click on "Opening hours" and enter the opening hours for your dine-in service.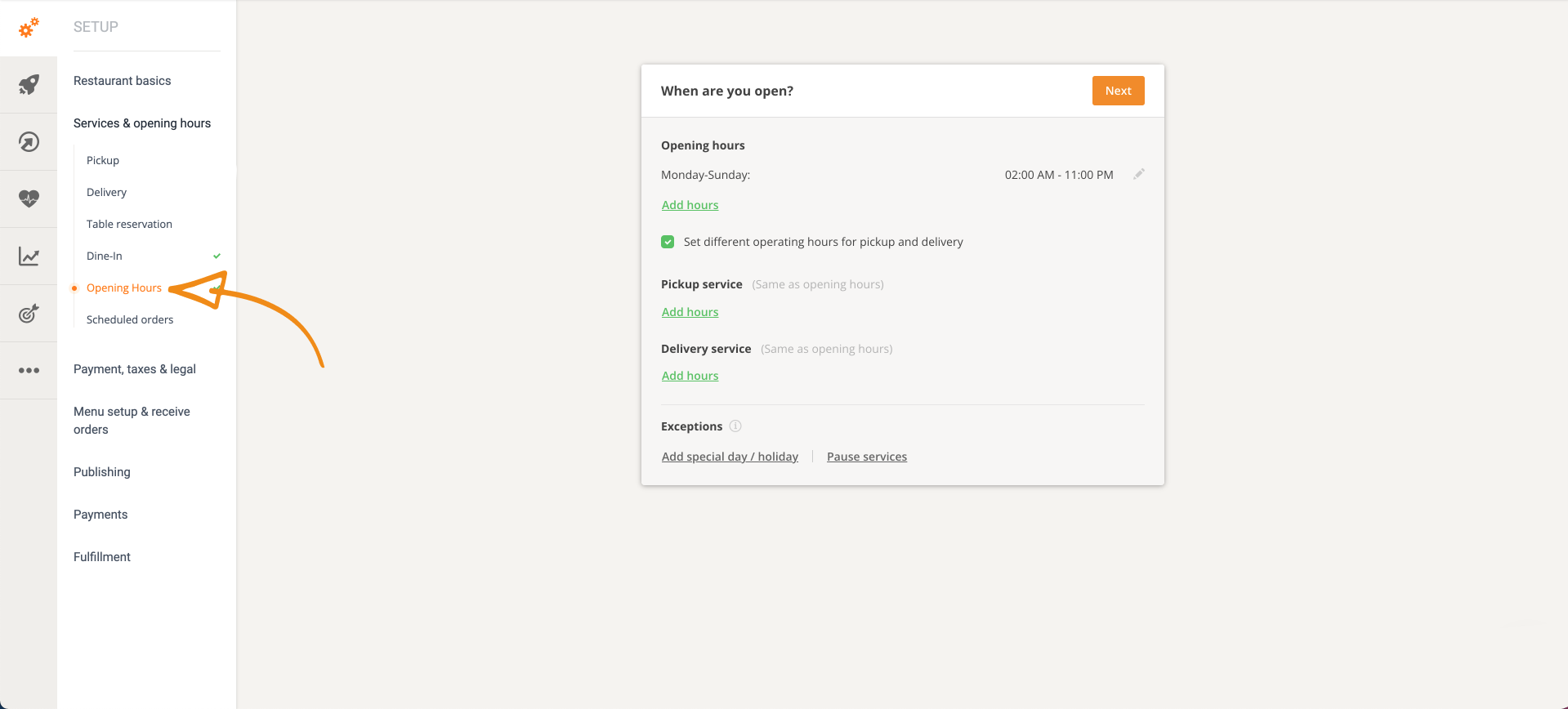 4. Select the payment methods you want to accept for dine-in
Go to "Payment, taxes & legal" then "Payment Methods" and select the methods of payment that apply to dine-in.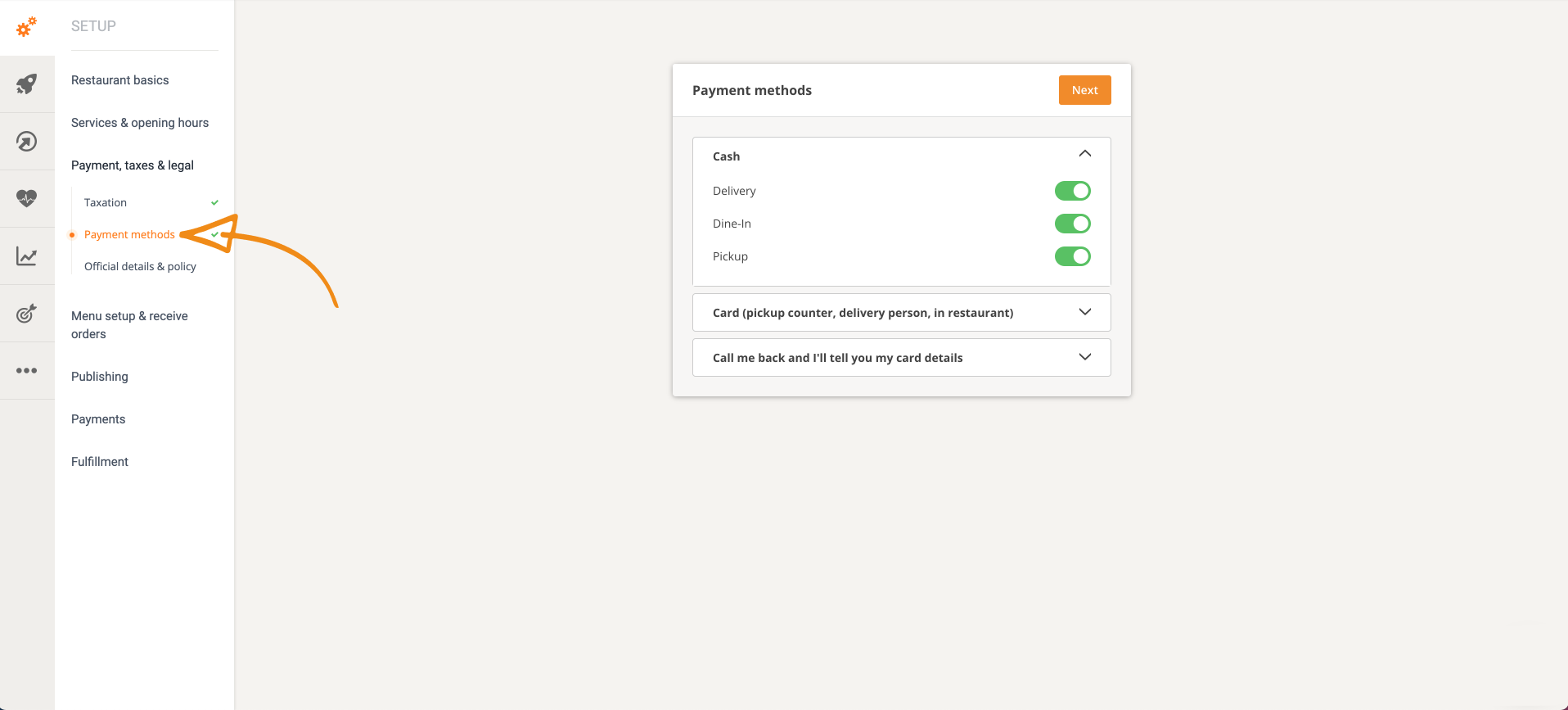 5. Generate your dine-in QR code
In the "Publishing" section, click on the "Dine-in QR Code" option, then Yes and Next.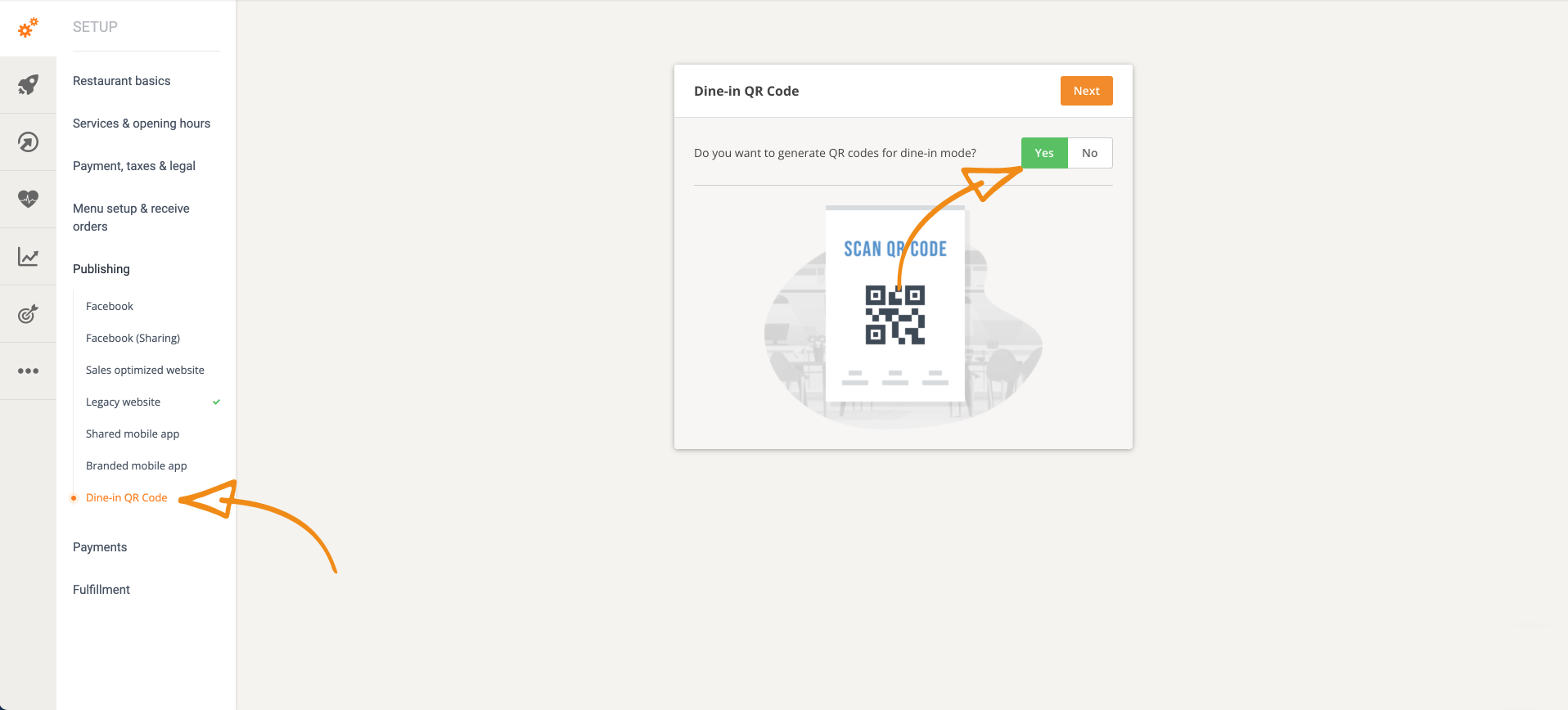 6. Print the flyer and display it on your tables
In the "Marketing" section -> "Flyers", you can find the QR code flyer for dine-in.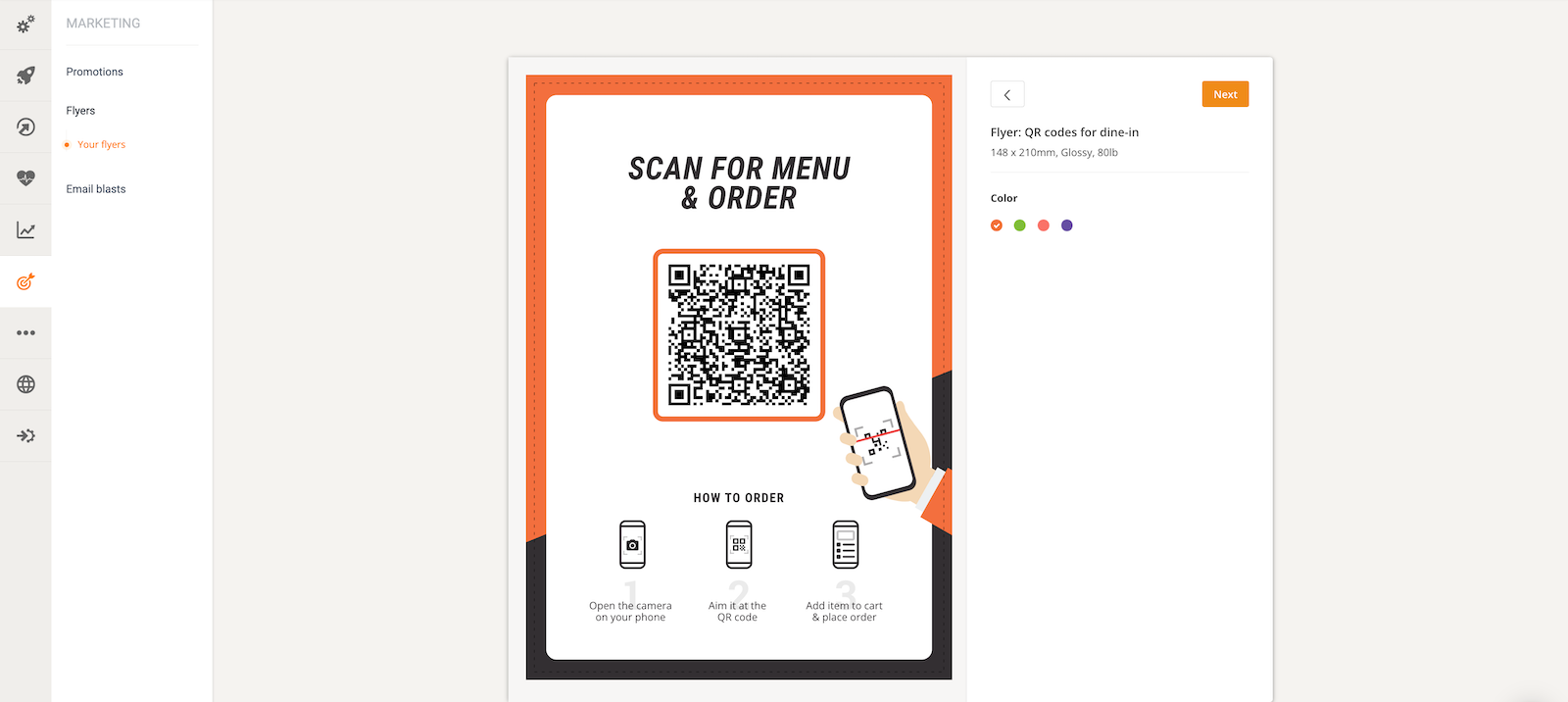 How to configure a QR code ordering system for your restaurant: Video tutorial
Conclusion
Replacing your traditional paper menu with a digital version will improve the overall dine-in experience for both customers and employees. A restaurant QR code ordering system boasts many benefits, including but not limited to reduced wait time for your patrons, a safer environment for your employees, and a quicker table turnaround time.
Setting up a contactless ordering system with our solution only takes a few clicks, and it's free. Take advantage of it today!