How to attract the best employees for a restaurant
The restaurant industry has been facing a hiring crisis since the beginning of the pandemic. For example, as of April 2022, restaurants were still 6,4% or 794.000 jobs below the pre-pandemic employment levels.
The bad news is the customers are noticing a decrease in service satisfaction caused by the lack of staff. Mentions of long waits increased by 23%, along with complaints about cleanliness and order accuracy.
Your restaurant's survival may be in danger if you are also facing a staffing crisis. In this article, you will learn how to attract restaurant employees and keep them happy, so your business will thrive.
Offer fair wages and benefits for restaurant employees
While passion for food or serving people are valid reasons to work in a restaurant, the main motive for someone getting a job is money. Just like you, as a restaurant owner, need money to live a comfortable life, so does every member of your team.
The tipping culture can be a great added benefit, but a server shouldn't rely on it to make ends meet. If you choose to pay fair compensation for restaurant employees, you will notice how the number of people wanting to work for you will grow.
Furthermore, adding some benefits to the hiring listing will surely attract more candidates. You don't have to go overboard. Simple benefits like health insurance, retirement plans, vacation days, and family leave will go a long way.
If you build a strong restaurant working culture where your employees know they are paid fairly and their needs are met, you can start a referral program. Start by offering a significant amount of money for every employee that can get a new productive person added to the team.
Prioritize training to ensure performance
The restaurant industry is also known for high employee turnover rates. This can happen for various reasons, such as unsatisfactory pay, no opportunities for growth, and the one we will be discussing today, lack of training.
Let's say you choose the best candidate; they have the necessary skills and motivation. How do you ensure they will become a productive team member? Onboarding training! This is how employee instruction in the first days can benefit you:
Empower new employees with the tools and knowledge they need to work effectively in your restaurant;
Lay out role expectations and explain the restaurant standards;
Help instill brand loyalty in new hires.
Read more: Restaurant Staff Hiring: How to Recruit & Onboard New Employees
But training is not just for the beginning. It must become a constant tool that you use whenever an employee is given a new task or changes posts. Here are a few examples:
Promoting a server to a manager: as they will have new responsibilities, they should be taught how to manage a team and what is expected of them;
Promoting new dishes to customers: they must learn how to market newly launched menu items.
Encouraging clients to leave reviews: teach them how to do it convincingly but politely.
Read more: How to Develop a Highly Effective Restaurant Training Manual
Create an open channel for communication
People talk about working in the restaurant industry. They talk with their coworkers, friends, acquaintances, and even strangers on the internet. Therefore, be aware that your company's culture and how you treat your employees will be known by anyone who considers working for your restaurant.
That's why if you want to attract more employees, you must create a great working experience for every team member. Part of that is being available for your employees and finding solutions to their work problems.
Therefore, the next time an employee comes at you with a situation – fights with a colleague, overscheduling, big workload, ensure you listen and help them, so their working satisfaction increases.
A happy employee will recommend your restaurant as a good place to work and, in doing so, will help you attract other hard-working employees.
Read more: 16 Restaurant Management Tips for Happy Employees & a Successful Business
Leverage technology to make employees more efficient
The pandemic affected the restaurant industry in two main ways: a hiring crisis and a need to offer delivery services to make a profit. As clients stopped going out as much and chose to order in, restaurants had to adapt if they wanted to survive in this new world.
But you know what makes the difference between surviving and thriving for restaurant delivery? The right technology!
Online ordering system
Are your employees still struggling to answer every call to take down orders? How many orders were heard wrong, and how many customer complaints did you have regarding this issue?
Not to mention the burden you put on your employees to deal with this extra task that technology could handle easily and efficiently.
An online ordering system streamlines your ordering process, eliminating any human errors and getting rid of the extra stress on your restaurant employees.
All you need is a mobile device where you see the exact orders customers place in real time, and the responsible person will have a maximum of 4 minutes to confirm an order.
Here is what you must do to help your employees with the best free online ordering system:
Sign up on GloriaFood.com;
Fill in the relevant restaurant information;
Create an attractive menu with long descriptions and mouth-watering pictures (you can choose some that match your cuisine from our gallery);
Publish the menu to your website and Facebook page;
Enjoy happier employees and attract more clients!
But this online ordering system doesn't just take the load off your employees for online ordering, it can do so much more! Check out the video below for a step-by-step tutorial on setting up online ordering for your restaurant in 10 minutes.
Leverage technology to attract more restaurant employees
Install an online ordering system to your website for free
Start Now
QR code restaurant menu
A contactless menu protects both clients and employees from unnecessary interaction, providing a sanitary way to browse the menu. But the QR menu provided by GloriaFood doesn't just allow browsing. Clients can actually order their food with a simple scan.
This way, your employees can focus on their other tasks and deliver a great customer experience without worrying about order-taking.
Furthermore, your staff won't have to go through the harrowing task of replacing a paper menu every time a change occurs. They can just modify the online menu and see the results in seconds!
You can get generate your own QR code by going to admin -> Publishing -> Dine in QR code! All there's left to do is print the flyers that will be displayed across the restaurant.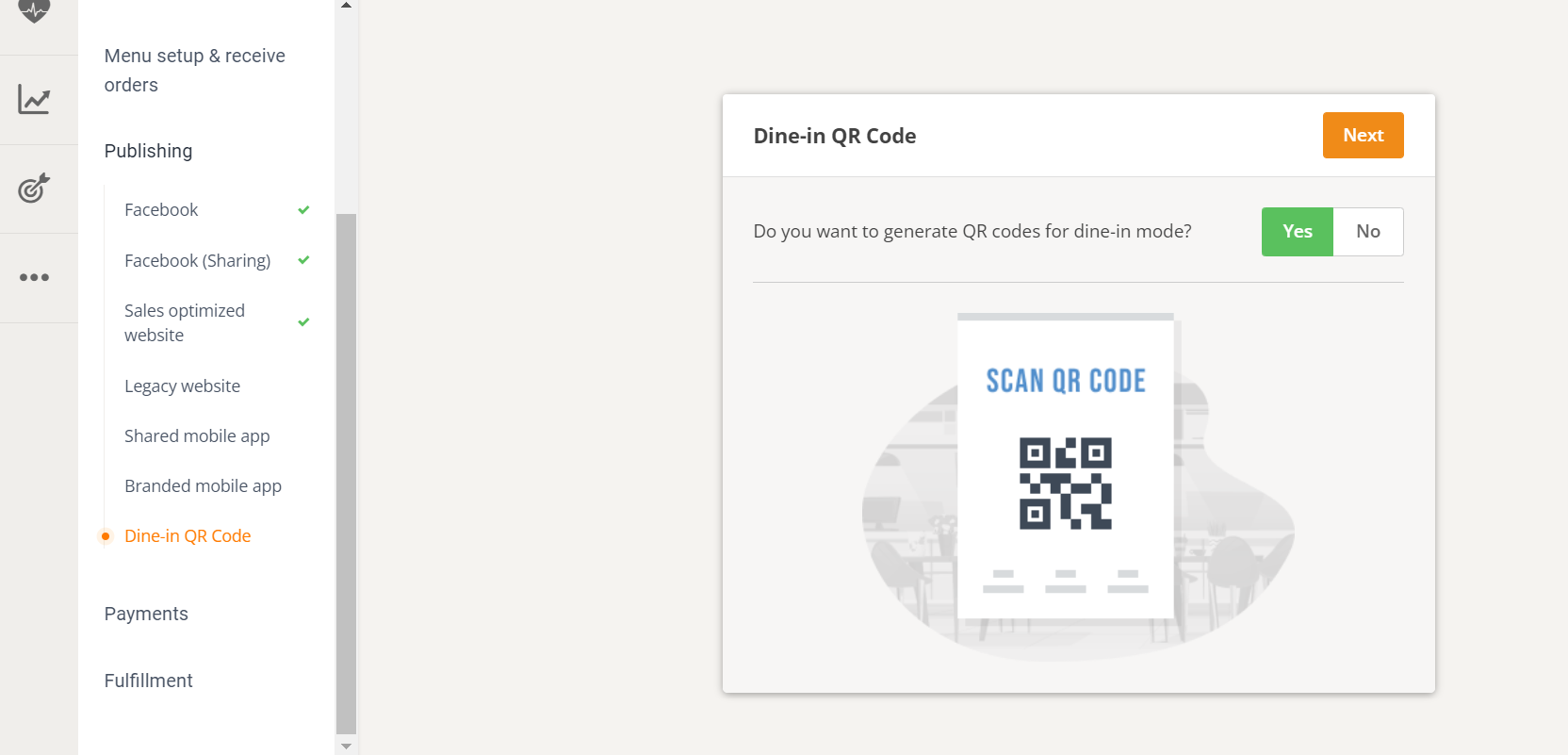 Watch this video to learn more:
Speaking of technology, your restaurant employees could benefit from a staff management system. Scheduling issues can severely impact a person's work life (being called in on the day off, being scheduled for too many hours in a row) and can lead to their resignation.
Opt for automated scheduling where everything is digital and traceable. Schedule changes no longer go through one person that can forget but are entered into the platform, and everybody is notified. Take advantage of project documentation tools to keep your team aligned when it comes to tasks and priorities.
Read more: 5 Ways to Make Your Restaurant Employee Scheduling Easier
Come up with creative incentives
As we have previously mentioned, your existing employees are the key to attracting new candidates. Therefore, after you cover the basic pay and benefits, you must devise creative ways to keep them satisfied and motivated.
Here are a few ideas you might want to try at your restaurant:
Restaurant contests for employees: competitions are usually organized to attract new customers, but why not try them for your staff? Go for attainable goals that will help your restaurant (for example, a monthly bonus for the most sales or a weekly prize for the newest menu items sold) and offer prizes worth working for;
Restaurant employee discount: your employees have to eat while on the job and could very well be eating the food you serve. Offer them a discount so they can see how delicious your food is and knowingly recommend it to further customers;
Adaptable working hours for education: many workers in the restaurant industry are seasonal, and they do it while going to college. Show them you care about their growth by allowing them to create their own schedule. This way, you may gain a long-term employee who appreciates your working culture;
Growth opportunities in the restaurant: maybe you hire someone as a server that dreams of being a bartender, or a dishwasher that wants to become a chef. The way to achieve their dreams may not be easy, but you can help them climb the ladder with training and an open attitude.
Promote your job openings on your website and on social media
Do you want to know how to attract restaurant employees? Make it easy for them to apply! Job listings aggregators can be a great option, but you may get lost in the hundreds of options offering the same post.
A better and simpler way to advertise your job openings is to have a dedicated section on your website. If you don't have one or the one you have doesn't support this way of customization, we can help you. The question won't be where to find restaurant employees anymore, as they will come to you.
All you have to do is log in to your GloriaFood account and go to admin -> Setup -> Publishing -> Sales Optimized Website to request the perfect website that will make your restaurant known.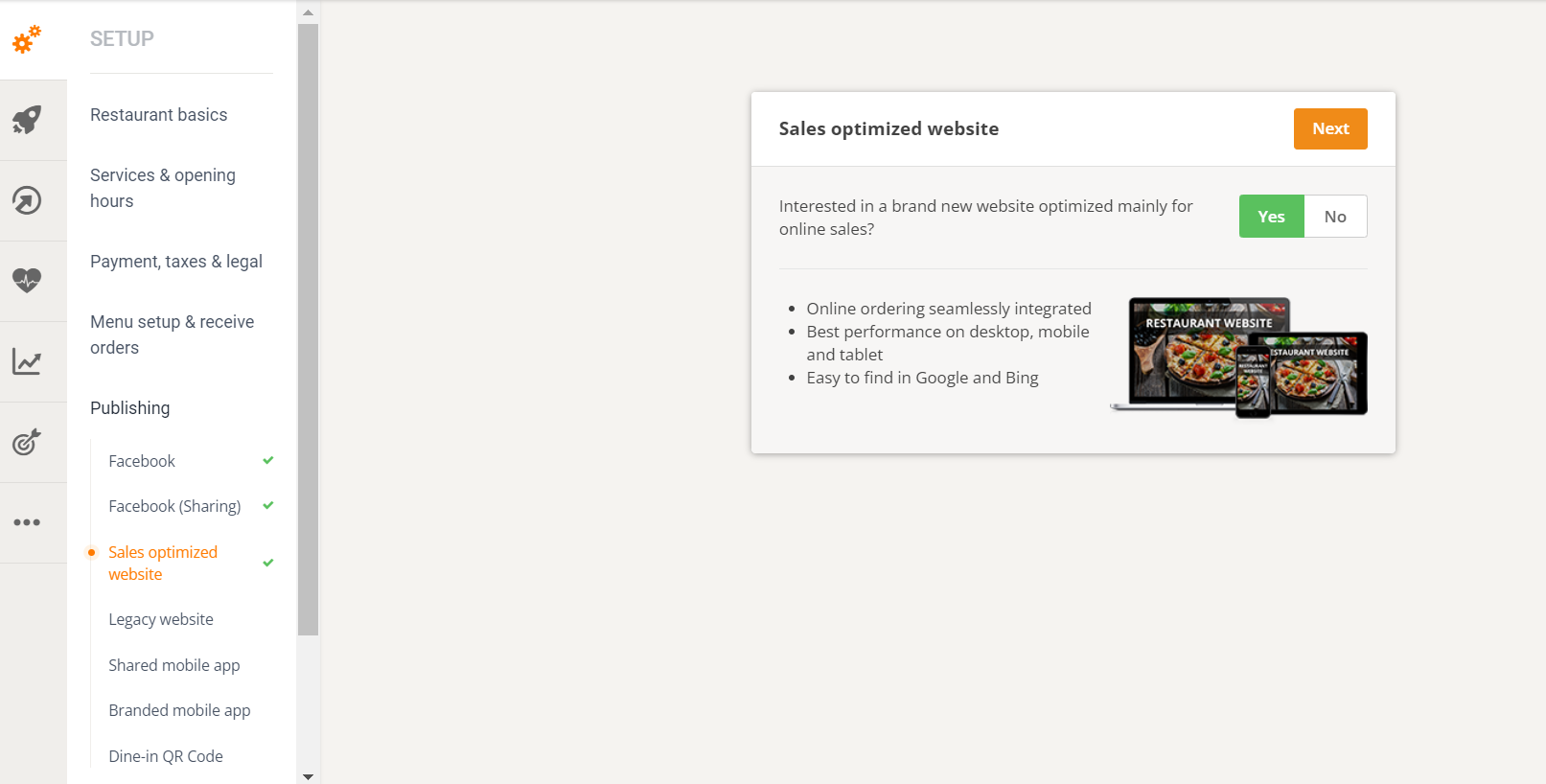 You then get access to an easy restaurant website builder where you drag & drop the widgets you want present, including the job listings one. Here is a demo website so you can better understand how intuitive and easy to use it is.
Allow candidates to apply for a job fast and easy
Get a customizable sales optimized restaurant website
Start Now
The website is delivered to you already SEO-optimized, so you can rank high on Google and be found by both clients and future employees.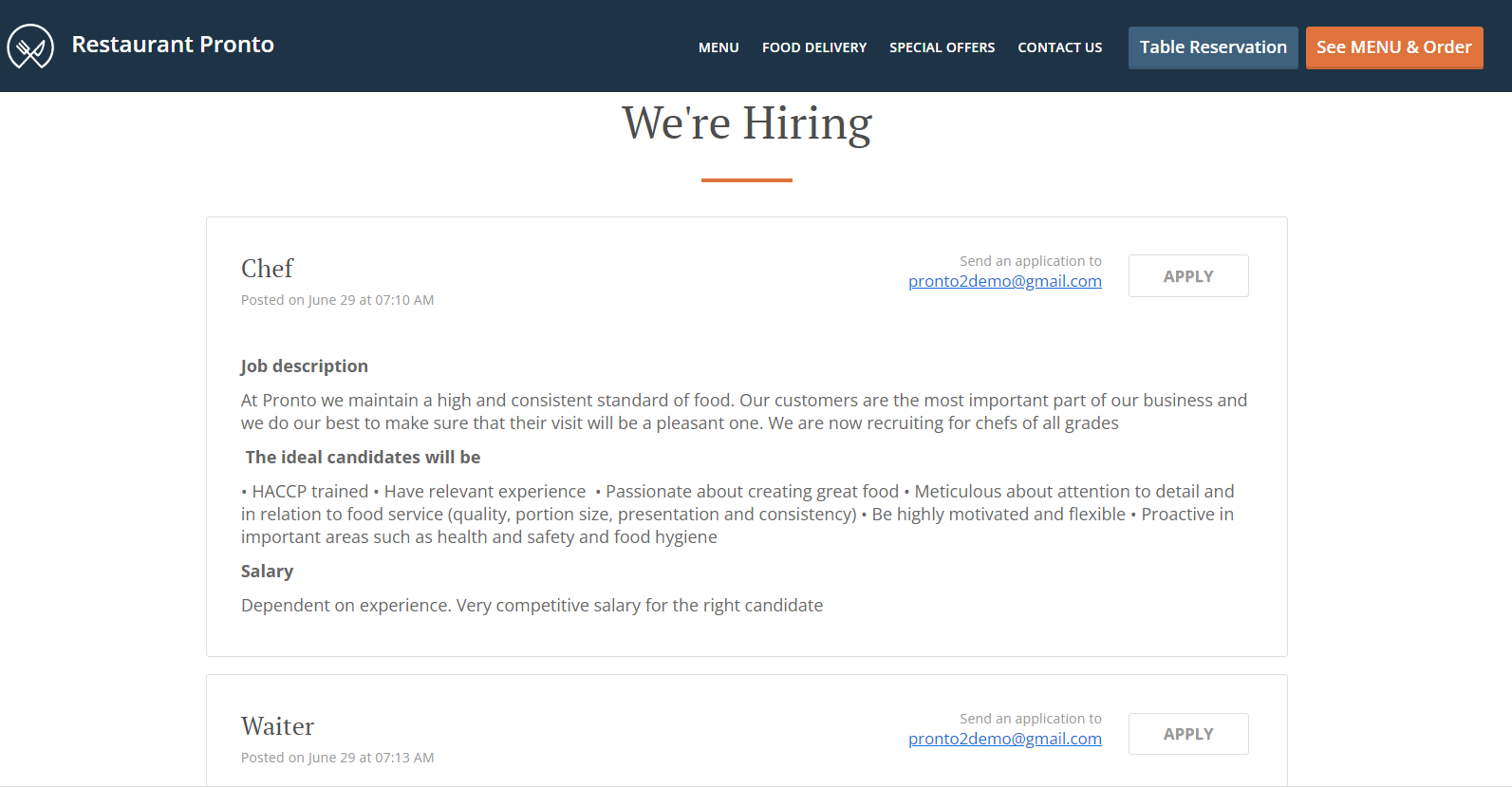 You can also promote your job openings on social media, as people that follow your restaurant may be interested in working for you. If you want to reach a bigger audience, you can consider investing in sponsored posts that target the audience around your location.
To increase your chances of attracting candidates, you can add posts that depict the great working culture at your restaurant, such as:
Candid shots of employees having a good time while working;
Employee presentations, including a few words about their experience at the restaurant;
Employee success stories, how they grew from one position to another, or other accomplishments.
Conclusion
When you are wondering how to attract restaurant employees, you must first concentrate on making the existing staff happy with great pay, benefits, open communication, and technology to help them at every step.
Afterward, the word will spread about your amazing restaurant working culture, and you will have a lot of candidates applying on your website.