Your food delivery map is the blueprint for a successful online ordering business. Allowing customers to set their own exact location on the map optimizes the order and delivery process, to the benefit of everyone involved: customer, restaurant, and delivery staff. Check out the food delivery map features included in the GloriaFood online ordering system.
The importance of exact location for a food delivery system
We are all too familiar with the process of ordering for delivery via phone: overall, it's pretty time-consuming, and the delivery staff might have to call again to ask for the exact location or further directions.
When ordering online with GloriaFood, your customer can pinpoint their exact location on a map right before checkout, which provides greater precision and optimizes the delivery time.
This will save you a lot of time and hassle: the delivery person gets there faster, with the food still warm, the customer is happier, and you get to save money in the process. Win-win-win situation 🙂
Related: Setting a delivery area for a food delivery business
Offer customers a flawless delivery experience from start to finish
Start taking delivery orders today
Get Started
Displaying the food delivery map inside the online ordering system
To finalize an online order, the customer has to fill in their address details right before checkout.
During this step, when ordering for delivery, a map will be shown inside the ordering widget, allowing the customer to position a pin right onto their exact location.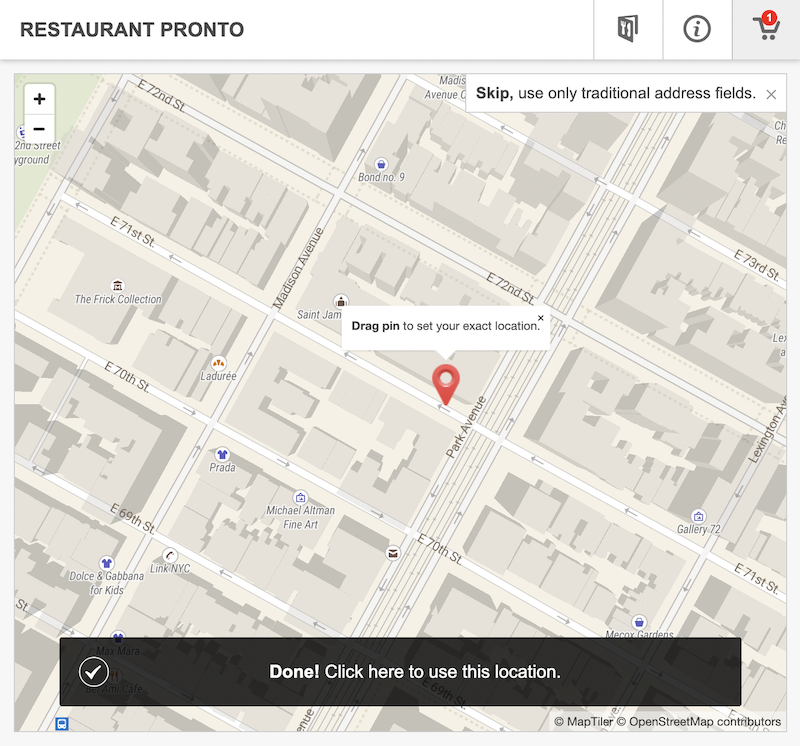 How to food delivery map shows up in the order-taking app
The restaurant receives and processes this online order through the GloriaFood order-taking app. Together with all order details, it also displays the location, together with the distance, estimated delivery time, and a handy button that opens the map in a new tab.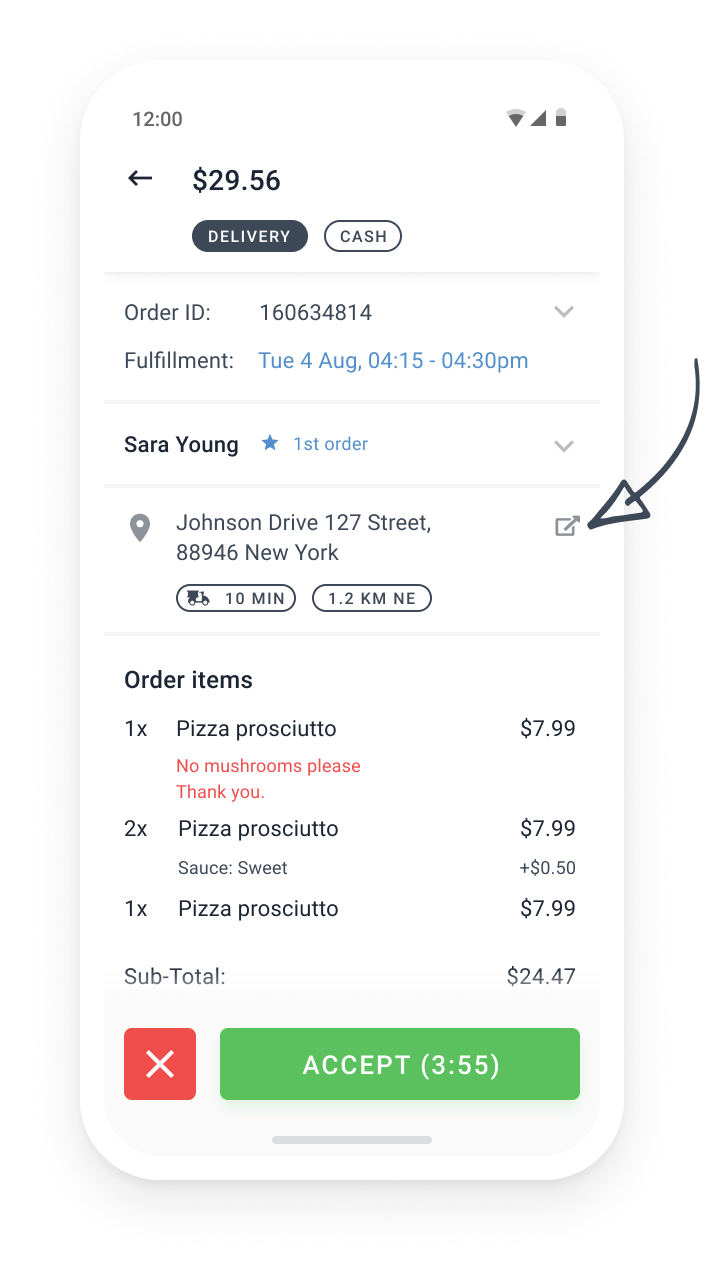 How the food delivery map shows up in the restaurant's email
Each time an online order is processed, the restaurant owner will immediately get a copy of the order via email as well. There too, we include a clickable address that opens up the map in a separate tab.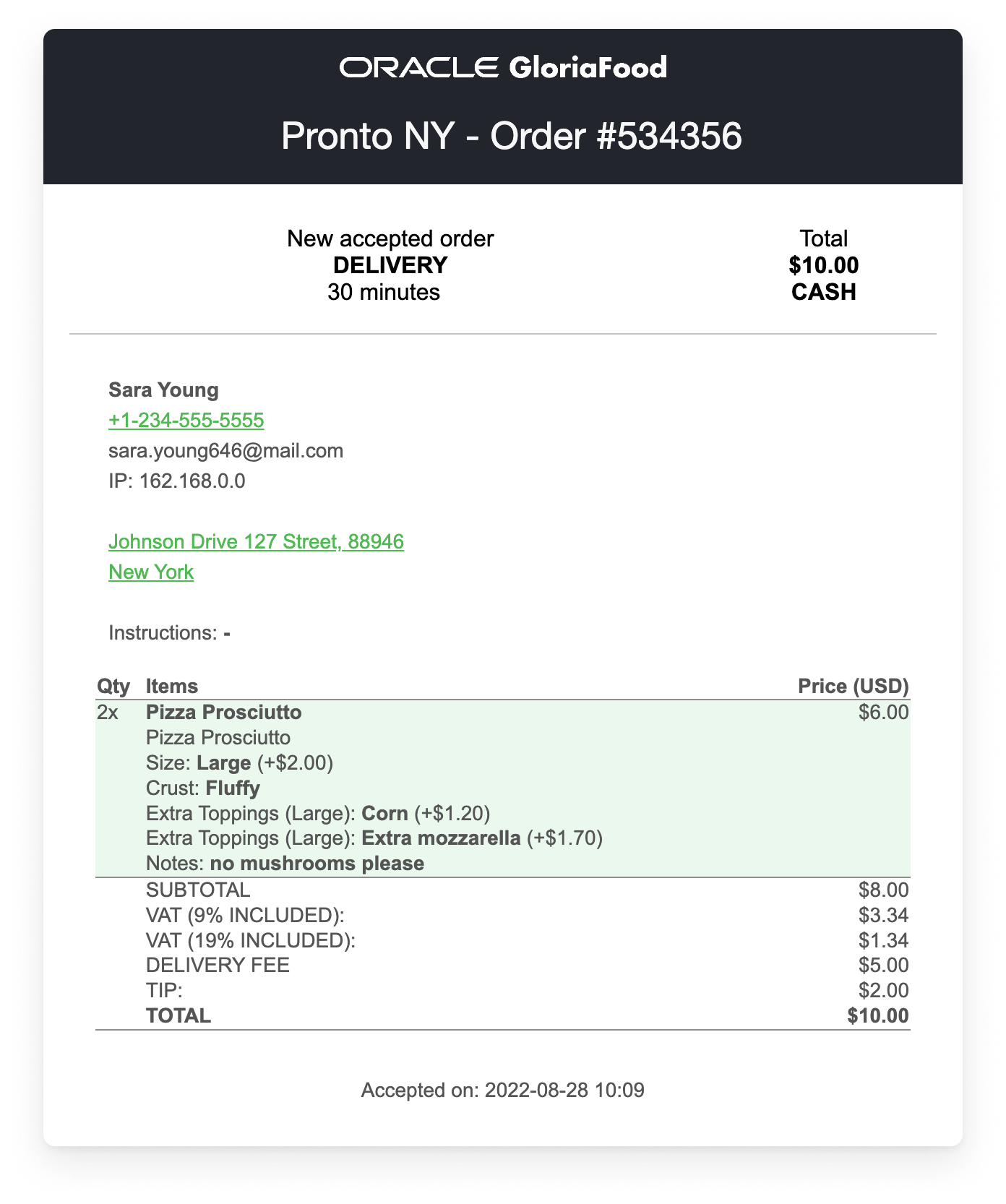 How to boost profits using the delivery heatmap
This isn't the only delivery map feature that can help you improve your service and boost profits. In your restaurant dashboard, you will also find a feature called 'Delivery Heatmap,' which shows you the areas where you got the most orders (in red) and areas worth improving in blue).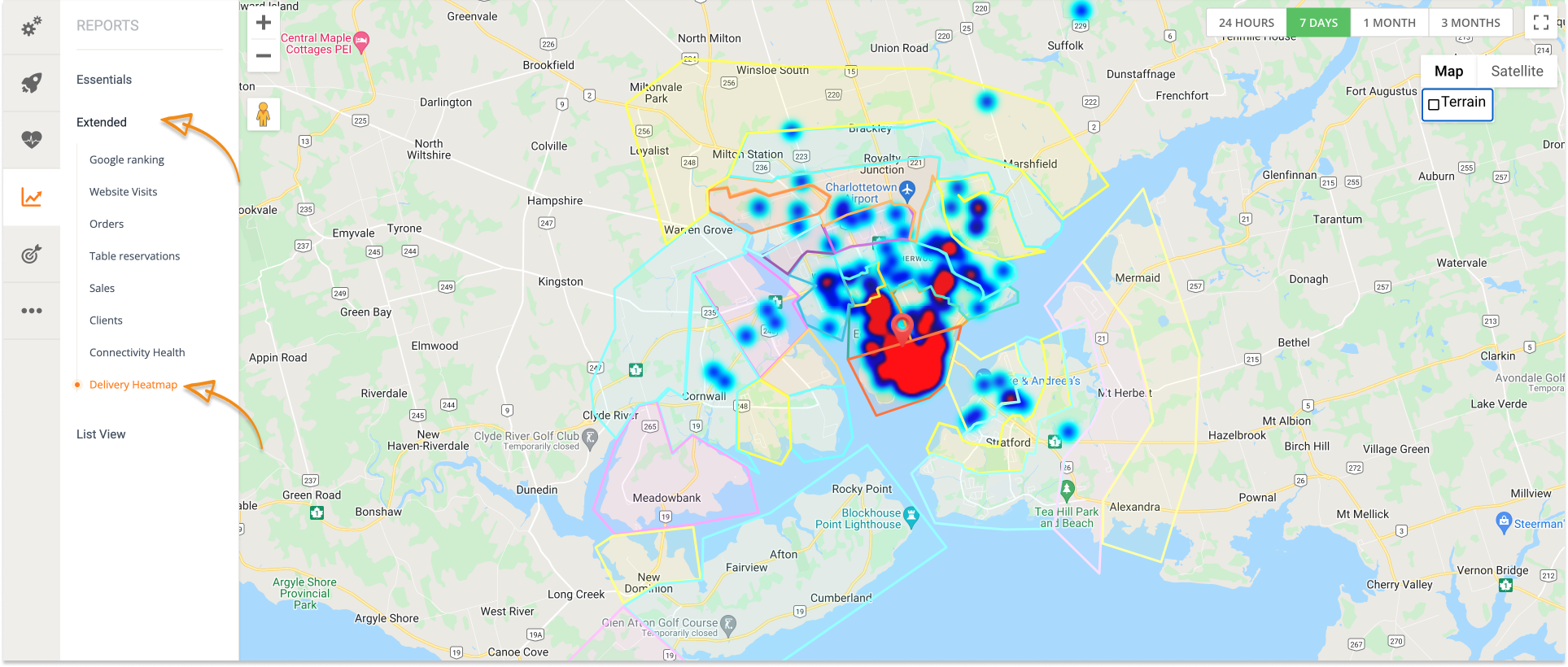 You can use this feature to target lower order density areas with promotions to get more people to order, or you can double down by rewarding customers in your most popular areas. Check out this video to learn how to use heatmaps to your advantage: