When ordering food for takeout, one question most likely to pop up is: "cash or card?". The payment method is important for the restaurant as they need to adjust accordingly, even more so when they need to prepare an order for delivery (also take a mobile POS device, have enough change, etc.)
And that is why GloriaFood has added a new feature to its online ordering system, namely the ability to choose the desired payment method for online food orders.
Enable customers to pay online when ordering from your restaurant.
Add different online payment options for a low monthly fee.
Get access now
Setting on-site payment methods
For you, as a restaurant owner, it is extremely simple to configure payment options for online food orders for both pickup and delivery.
All you need to do is go to the Admin Panel where you will find this new feature on the left-hand side.  You can choose any or all of the options available: cash, card, or call me back and I'll tell you my card details.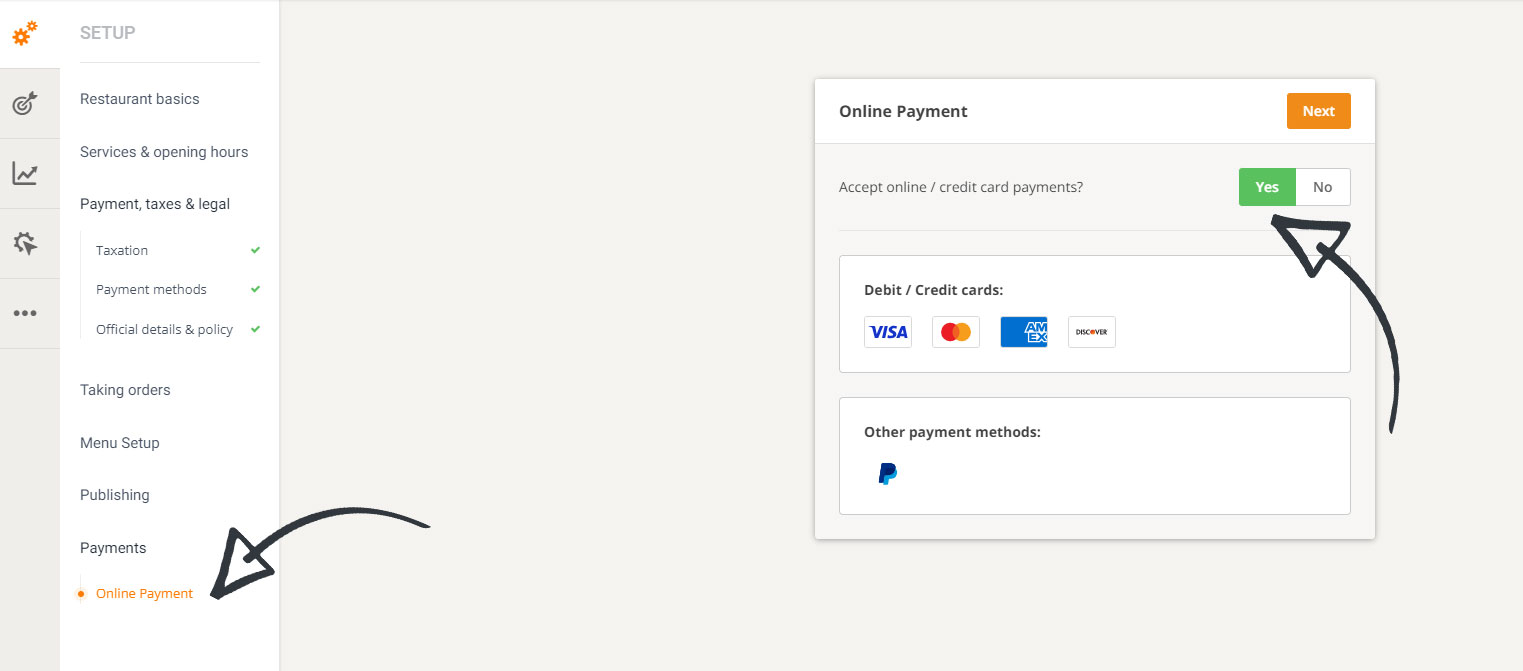 As soon as you have configured payment options, they will automatically appear inside the online ordering widget for your customers.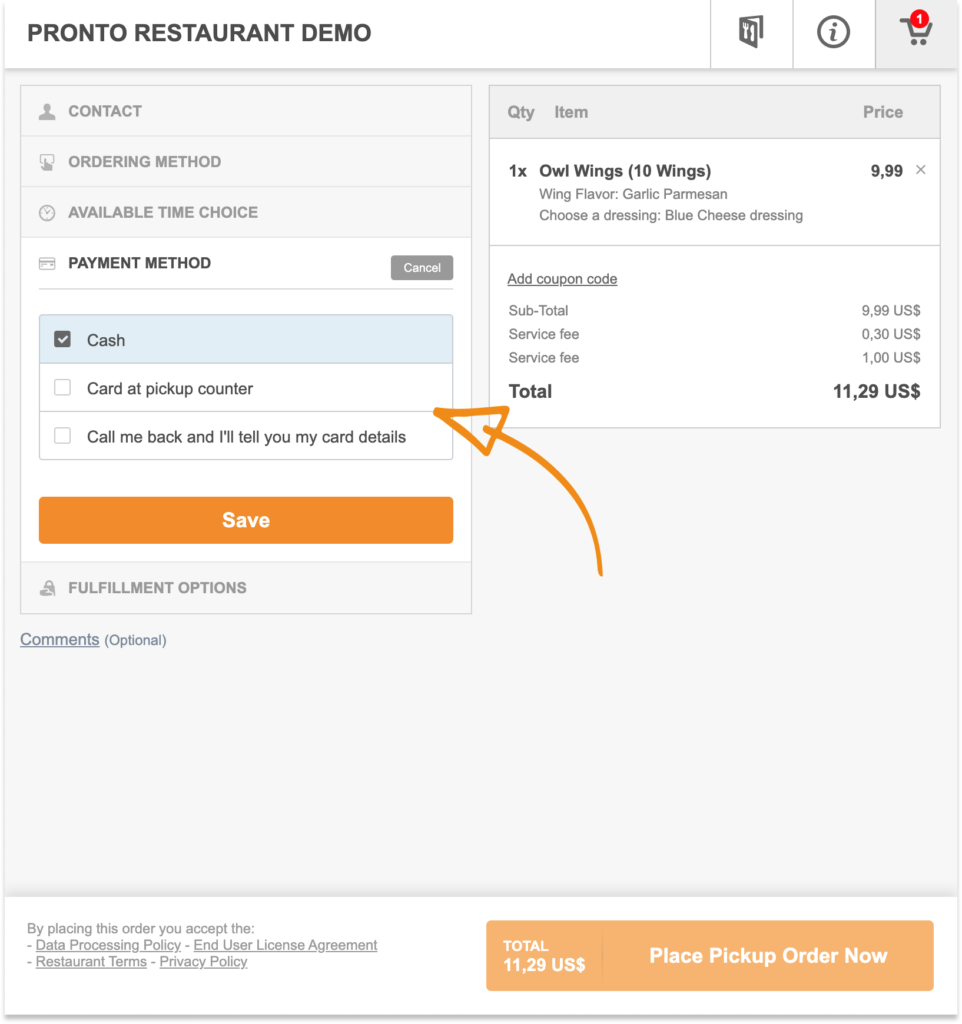 Right before hitting the Checkout button, customers ordering online from your restaurant will have to pick a payment method from the ones indicated by you.
View payment method inside the order-taking app
Once the online order is finalized, it will immediately show up on your mobile device through the GloriaFood order-taking app.
The payment method chosen by your customer will appear together with all other customer details, just as you can see below.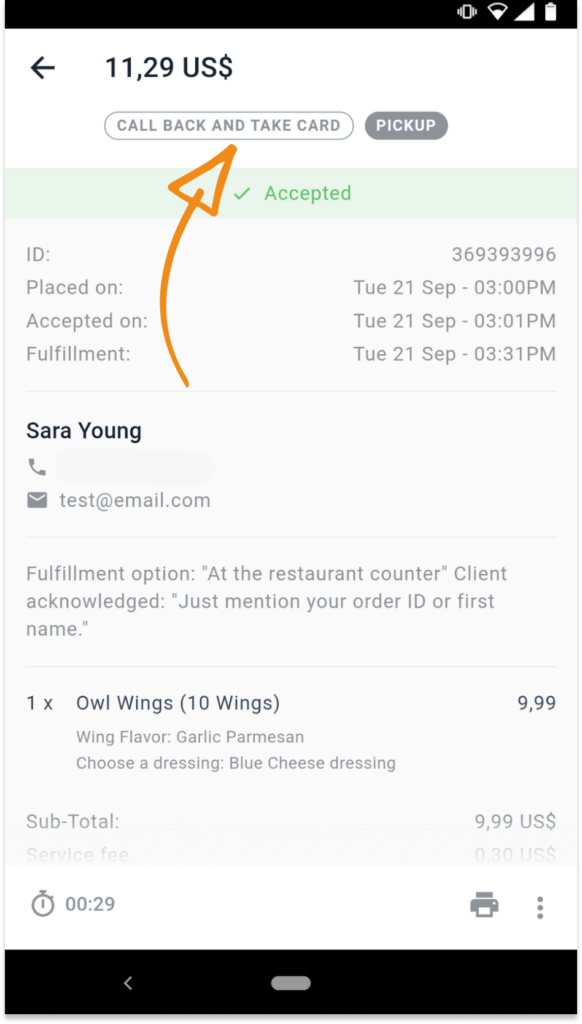 If you're taking a lot of online orders for delivery, then this fresh feature is probably a great thing for you, as it helps you prepare your POS device for your delivery guys, or make sure they have exact change for the customers.
Tell us what you think about our ever-growing set of features and more on our Facebook page.
Cheers!