OMG Pho is a thriving restaurant located in Sherwood, Illinois (USA) that specializes in vibrantly flavored Vietnamese cuisine. They pride themselves on carefully sourcing, tasting, and knowing the ingredients used in every one of their dishes, as well as the friendliness of the staff.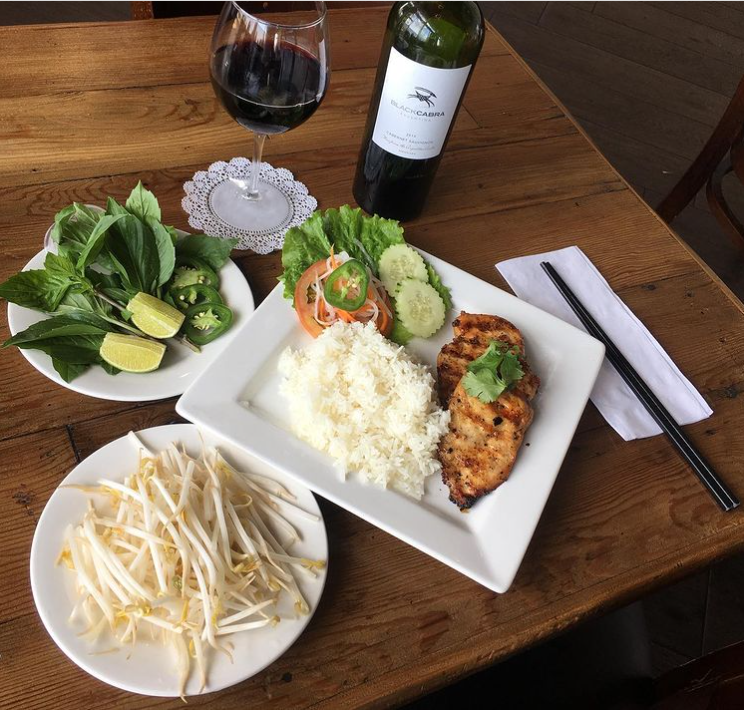 Although they started using GloriaFood a little more than a year ago, they've managed to reach over 1500 orders and a consistent number of 1000 website visitors monthly.
What Drew OMG Pho to GloriaFood
OMG Pho started using the GloriaFood ordering system in 2022. What DJ M., their Chief Marketing Officer was drawn to, was the simple-to-use, yet reliable design of the restaurant admin panel that allows restaurant owners to set up shop in a matter of minutes.
On top of that, they never hesitated to reach out to the GloriaFood Customer Support team whenever they needed clarification on setup or a quick how-to guide.
Setup was incredibly easy. Customer service is always there when you have a problem.
Smooth Sailing as Soon as You Set up Your Menu
Once set up, the GloriaFood system only requires small adjustments and little effort to drive more sales, as DJ, the CMO, says:
Not much effort goes into maintenance unless you are doing marketing biweekly because once you initially start up and set up your restaurant menu/item/prices, it's easy going.
Level up Your Business with Premium Features
What essentially drives OMG Pho to step up their game every time is not only their love for exquisite food – it's also their care for the customers.
In pursuing this, they have chosen to provide easy and safe payments to Shorewood foodies by purchasing and using the Online Payment service from GloriaFood.
What's more, the wide variety of templates in the GloriaFood Advanced Promo Engine allowed OMG Pho to skilfully craft promotions to both attract new customers and keep those that have been with the restaurant for a while.
It gave us a chance to redeem ourselves by giving promotions to customers on orders we failed to deliver. We can also track promotions/ads that are either working or not. It's really great!
Just look at how well a simple, carefully targeted promo deal for first orders performed in attracting new customers for OMG Pho:

If you want to learn how to attract new customers with first-time promotions too, check out the video tutorial below:
Why You Should Try GloriaFood
OMG Pho is only at the beginning of its journey with GloriaFood, but their brief experience in using the system has proven that when you get a straightforward platform and a reliable Customer Support team, any start can be easy:
GloriaFood is great because you don't have to be tech-savvy to understand how to run the operations and restaurant owners can manage it all by themselves due to the amazing customer service.
Accept your first online orders by tonight
Set up the free GloriaFood online ordering system in minutes
Start Now