Aside from online ordering, it's crucial to stay ahead of times and incorporate technology that makes it easier for your customers to, well, spend money in your establishment. And return with a smile!
According to Toast's Restaurant Technology in 2017 report, "83% of diners say online reservations are 'very important' or 'somewhat important' to their dining experience".
The free online restaurant booking system by GloriaFood
We built the restaurant table booking system to power up restaurants like you with a quick, painless and absolutely free tool you can use to offer the ultimate dining experience to customers. The online restaurant booking system is easy to configure from your GloriaFood account and you make the rules for the reservations.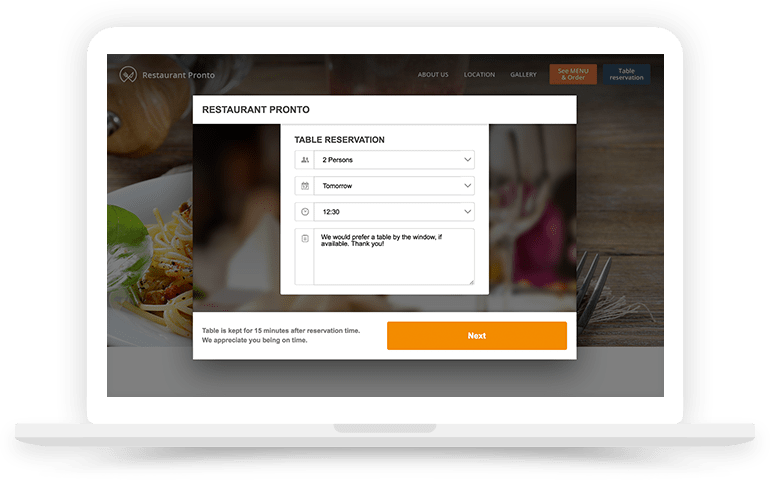 Table booking straight from your website, while keeping the traffic & your profits
Other online food booking providers redirect your visitors to their own websites when customers try placing table reservations. With our online restaurant booking system, your web traffic is yours alone, as well as the profits that you would normally spend on similar solutions.
It's essentially an add-on that you can start using right away by copy-pasting a HTML snippet to your website. This will add the "Table reservations" button to a place of your choosing which will open a widget over the page where clients can easily provide the booking information.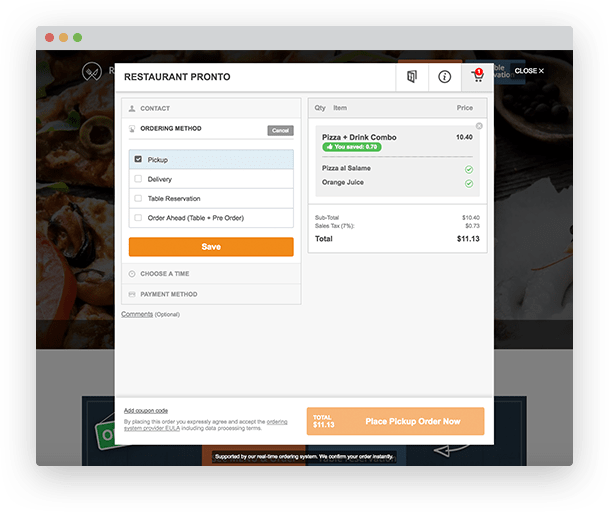 Receive and review restaurant reservations from your device
So far, the restaurant order taking app did just that – provided alerts for restaurants when customers placed online orders. Now it also shows alerts when you receive a new table booking request. Review & accept reservations with just a tap, directly from your Android or iOS device.